Welcome friends!
Today we're talking all things spring! While I'm typing this, it is cold, cloudy and pouring down rain so we're going to just pretend it is a beautiful, warm spring day outside. Or maybe it is where you are! If so I'm jealous!
It's been too cold and rainy to plant anything outside just yet and I'm so ready for some color in my yard.
Since we can't plant outside I decided to bring spring inside with faux florals covering anything that stands still.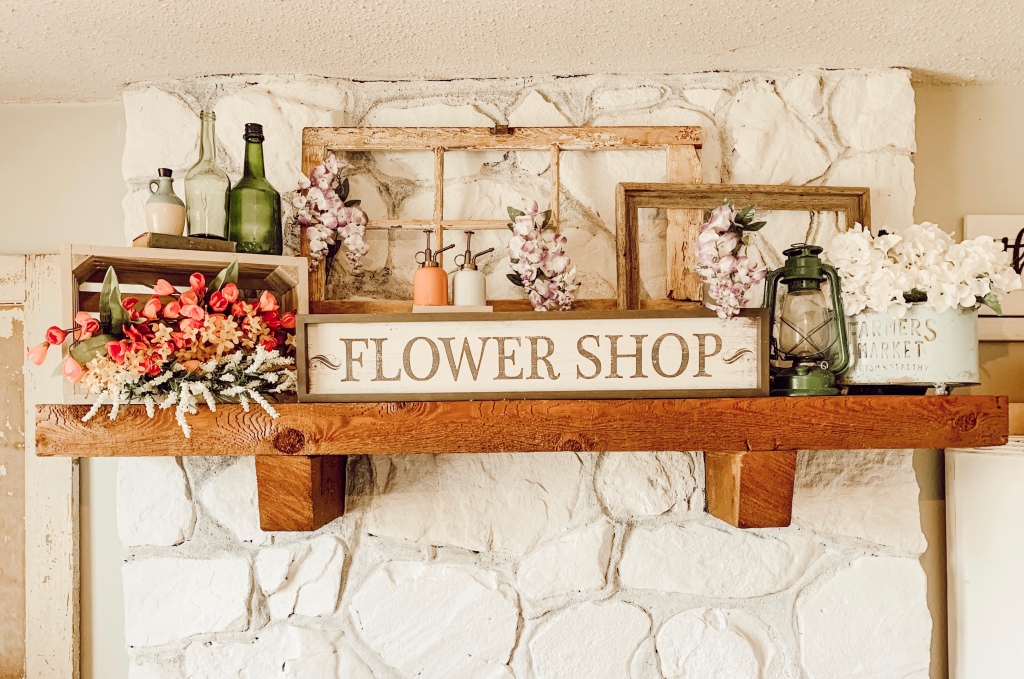 I don't know what it is about spring that brings joy to my heart. I love everything about spring. Birds chirping, warm sun shining (well maybe soon), flowers growing, trees blooming and all the beautiful colors that it brings!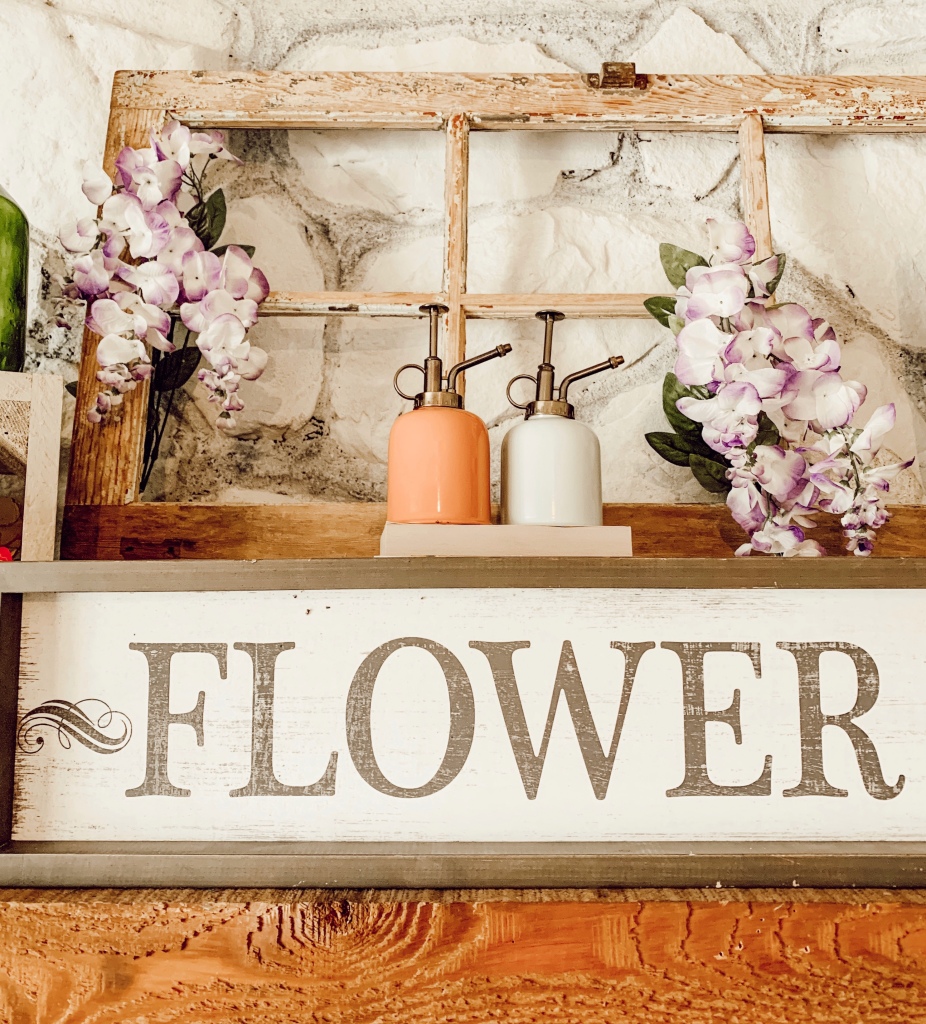 Next, I added all of my favorite antiques in with the florals. If you've been here long then you know I am antique obsessed! Anything chippy, rusty, weathered or old is right up my alley. I had a couple of old windows and frames laying around so I added those in and I love how it turned out!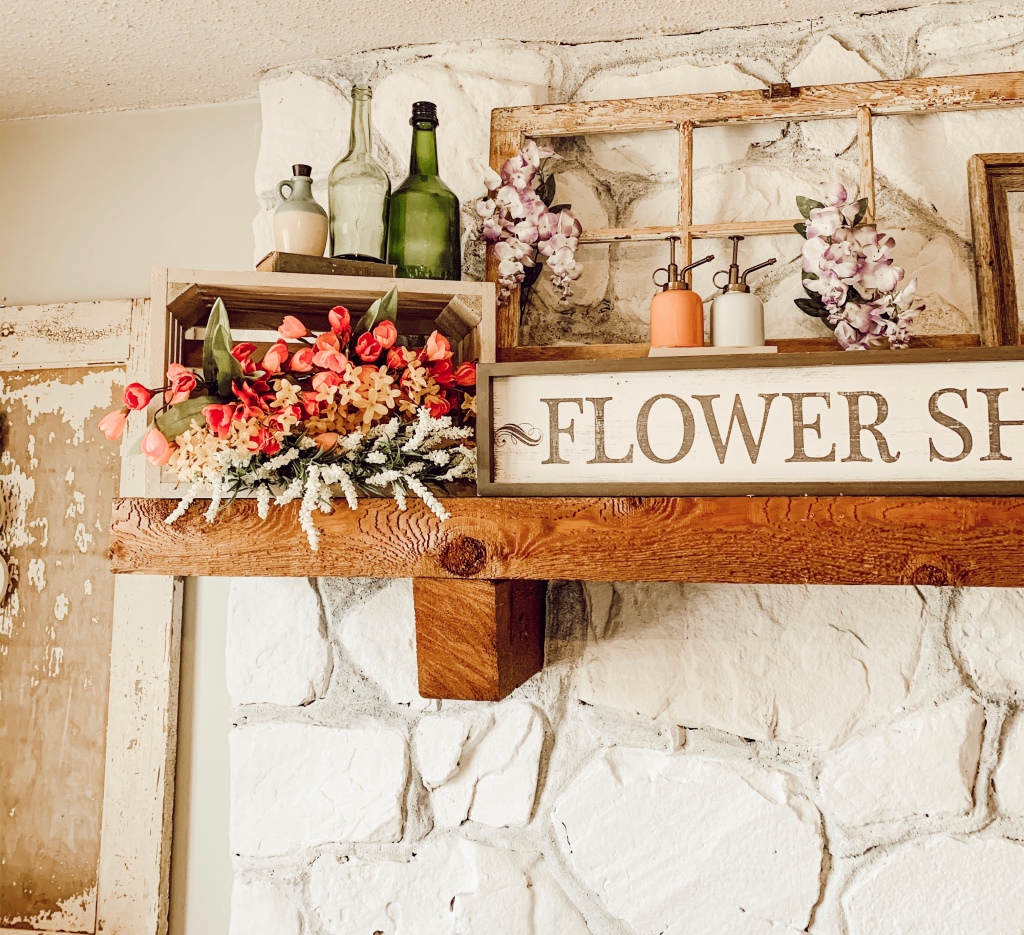 I also added in my green bottles, books and lantern to bring in even more color. Plus, with St. Patrick's Day this month I love to add in all shades of green!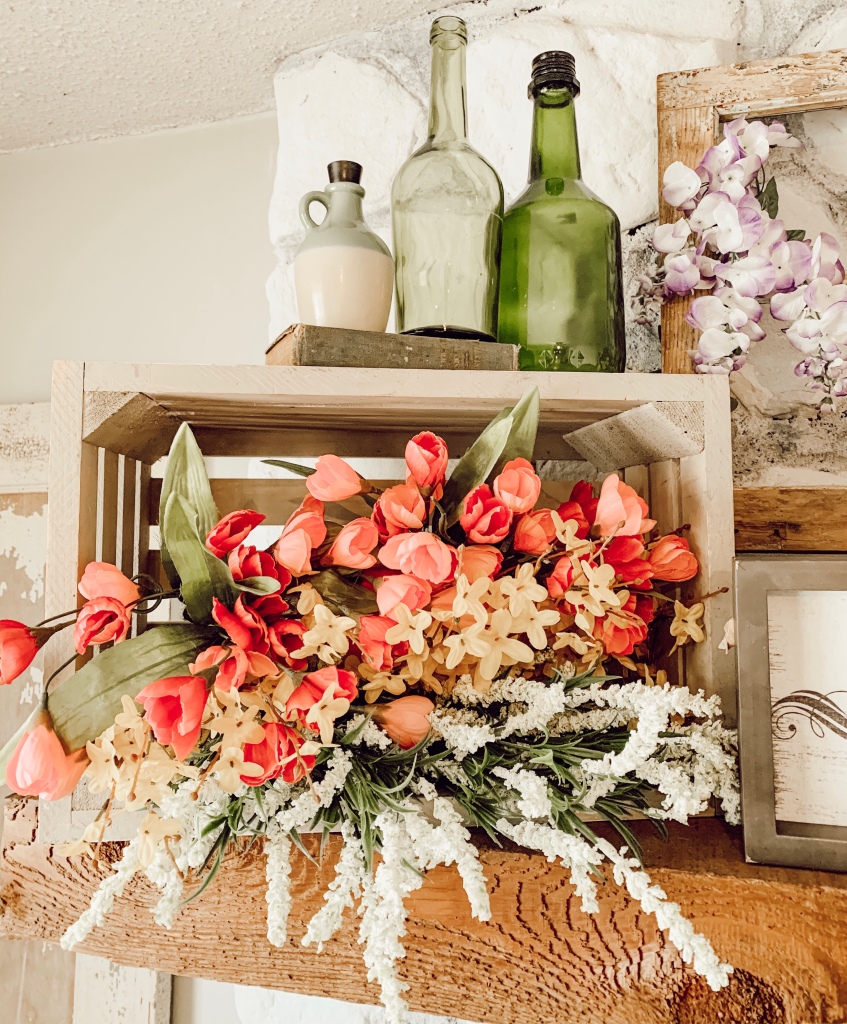 I shopped my house to create this space and didn't buy a single thing. It's amazing what you can find when you really start looking! Also, it's interesting how you can use pieces for all different seasons just by changing the items around it.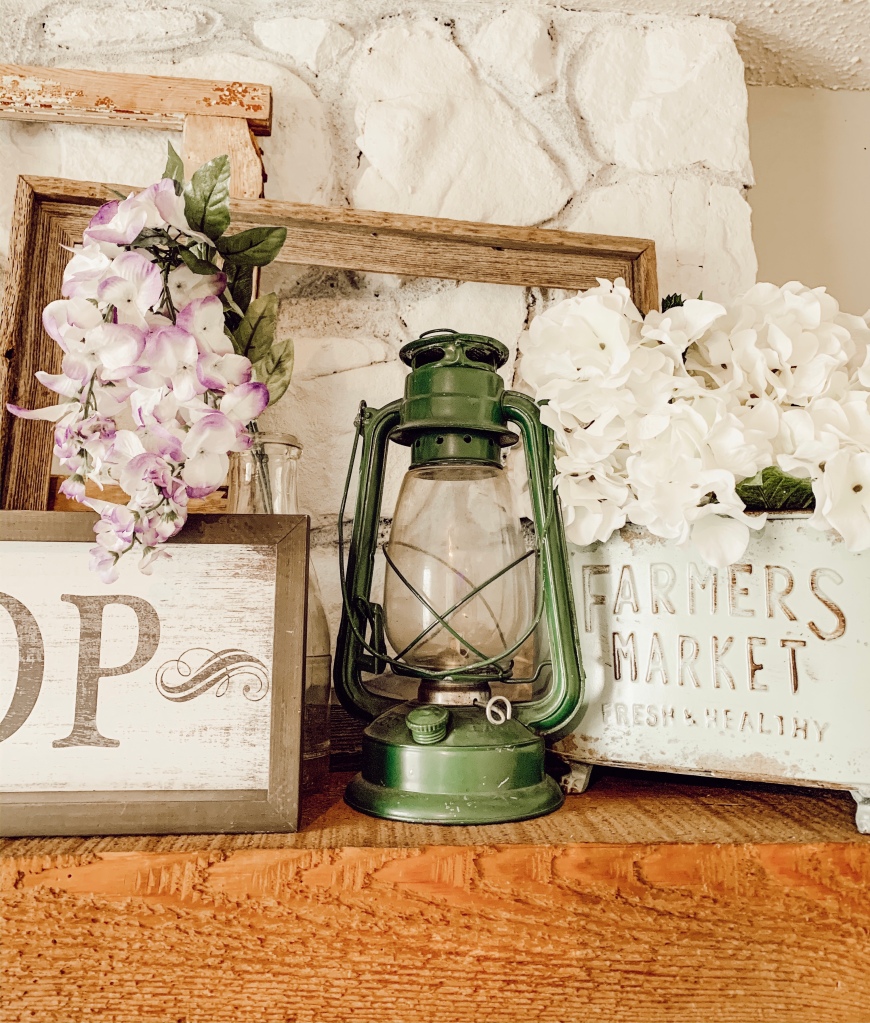 For example this green lantern I used at Christmas and added reds with it. Then for spring I'm using it with pinks, yellows and whites.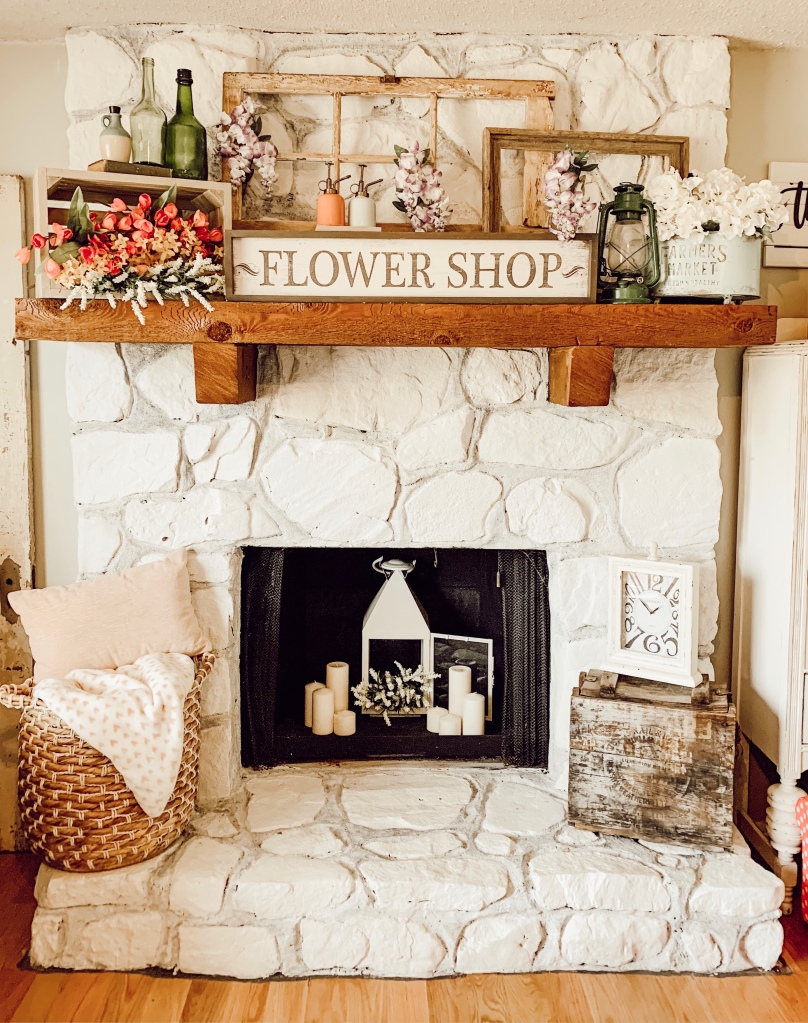 You don't have to spend a fortune to decorate a space, just use your imagination! Walk around your house and find things that you could turn into decor. I found a wooden crate that I haven't used in a while and turned it on it's side and filled it with flowers. Then I found an old picture that I didn't like anymore so I used the frame and tossed the print. It's budget friendly and so fun!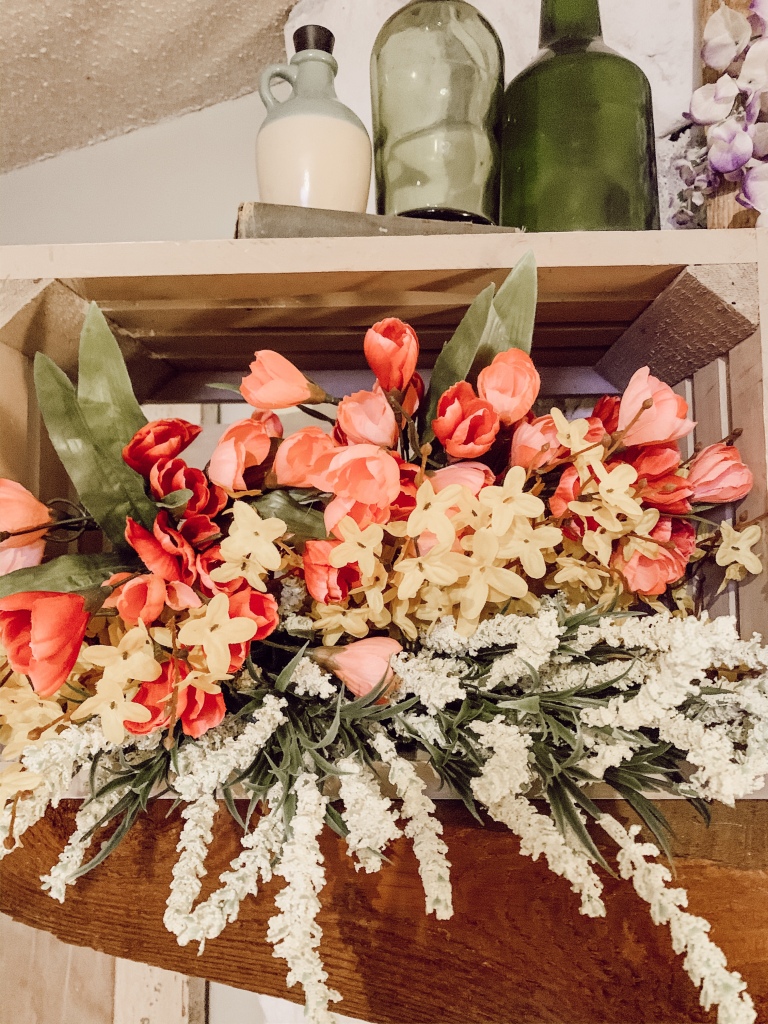 I hope this gives you some spring inspo!!
~Becca
@rebeccaannehome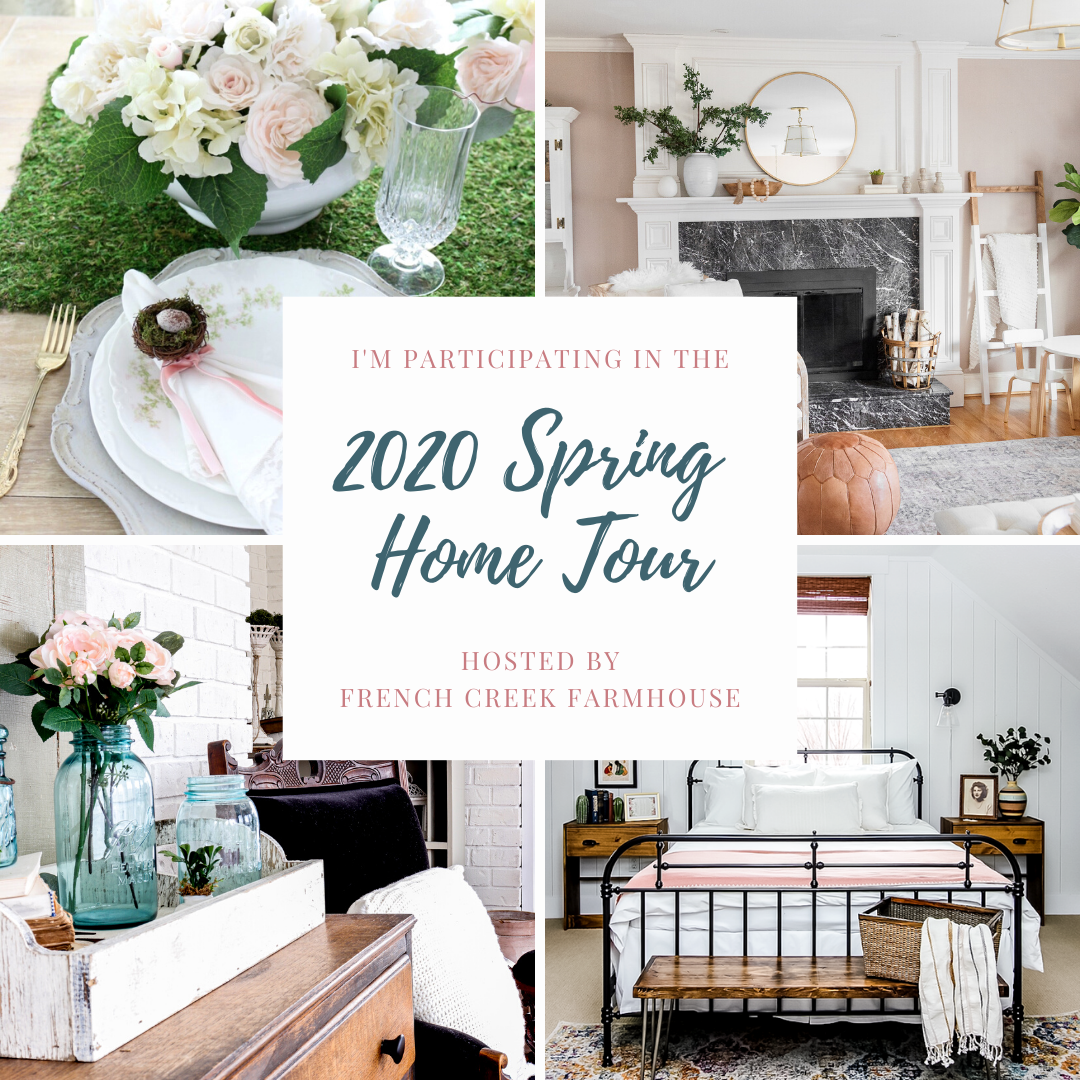 I'm thrilled to be joining in today as 28 talented bloggers bring you the best of spring for all throughout the home! Please continue along this inspiring tour, and visit the other participants in each of the following categories.