Is there a room in your house that you struggle to style? Mine is the bathroom!! For some reason I get a total mental block when it comes time to decorate my bathrooms.
About a year ago I started slowly updating our hall bathroom, first paint then flooring, etc. When it came time to decorate, the renovating came to a screeching halt. I don't know what it is about bathroom decor that causes me so much grief!
When I started the renovating process my bathroom was this hideous school bus yellow with tan tile and brown grout. Who even uses brown grout?!
I knew I wanted grays and neutrals because I had been staring at bright yellow for years!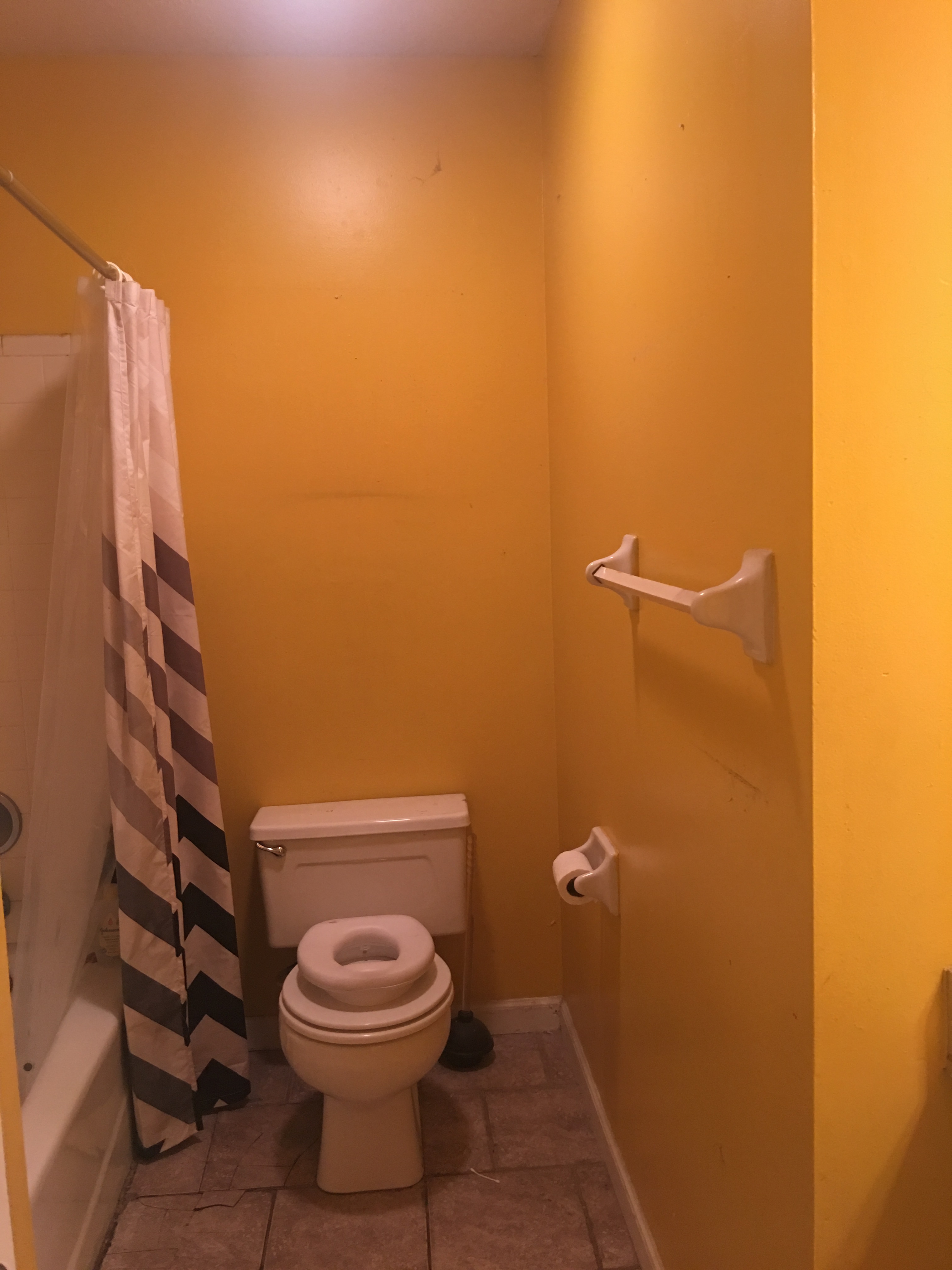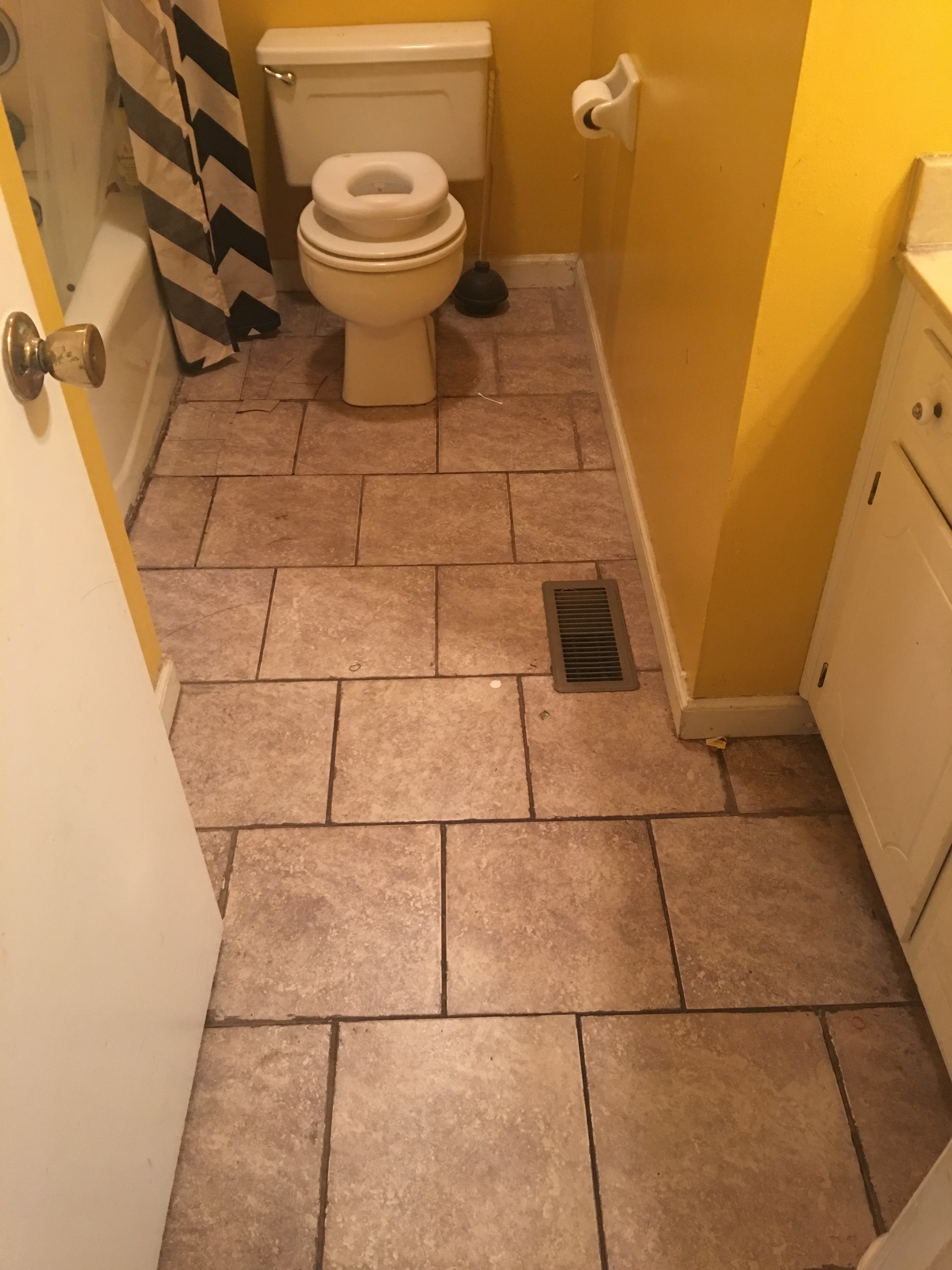 I love the beach and I have always wanted a "beachy" bathroom but never wanted the bright colors that usually go along with that theme. The overwhelming aqua, coral and fish isn't really my style.
Then the other day I was walking around Old Time Pottery and stumbled upon an entire aisle of new coastal decor. I found these beautiful, neutral pieces that went perfect in my hall bathroom.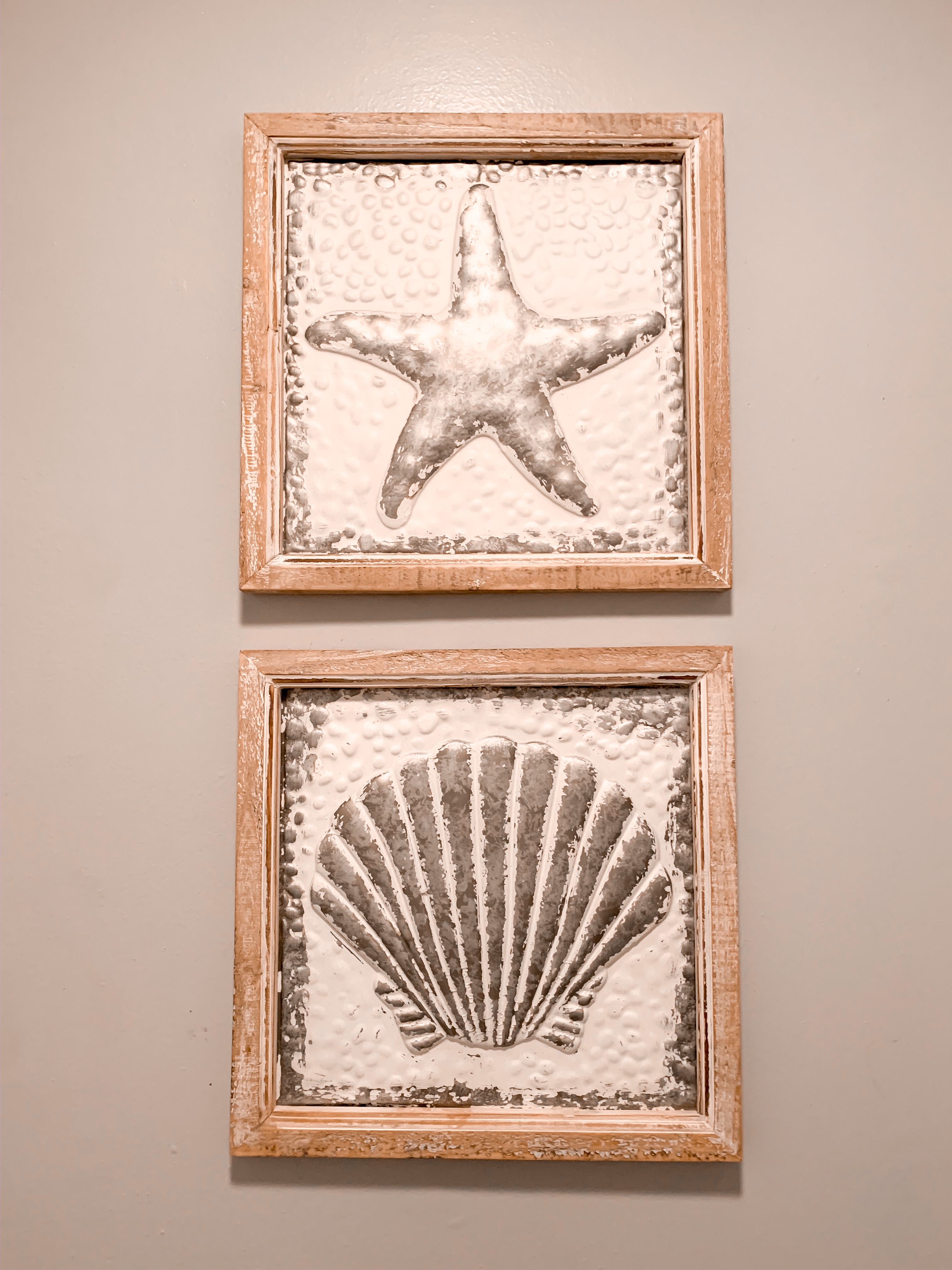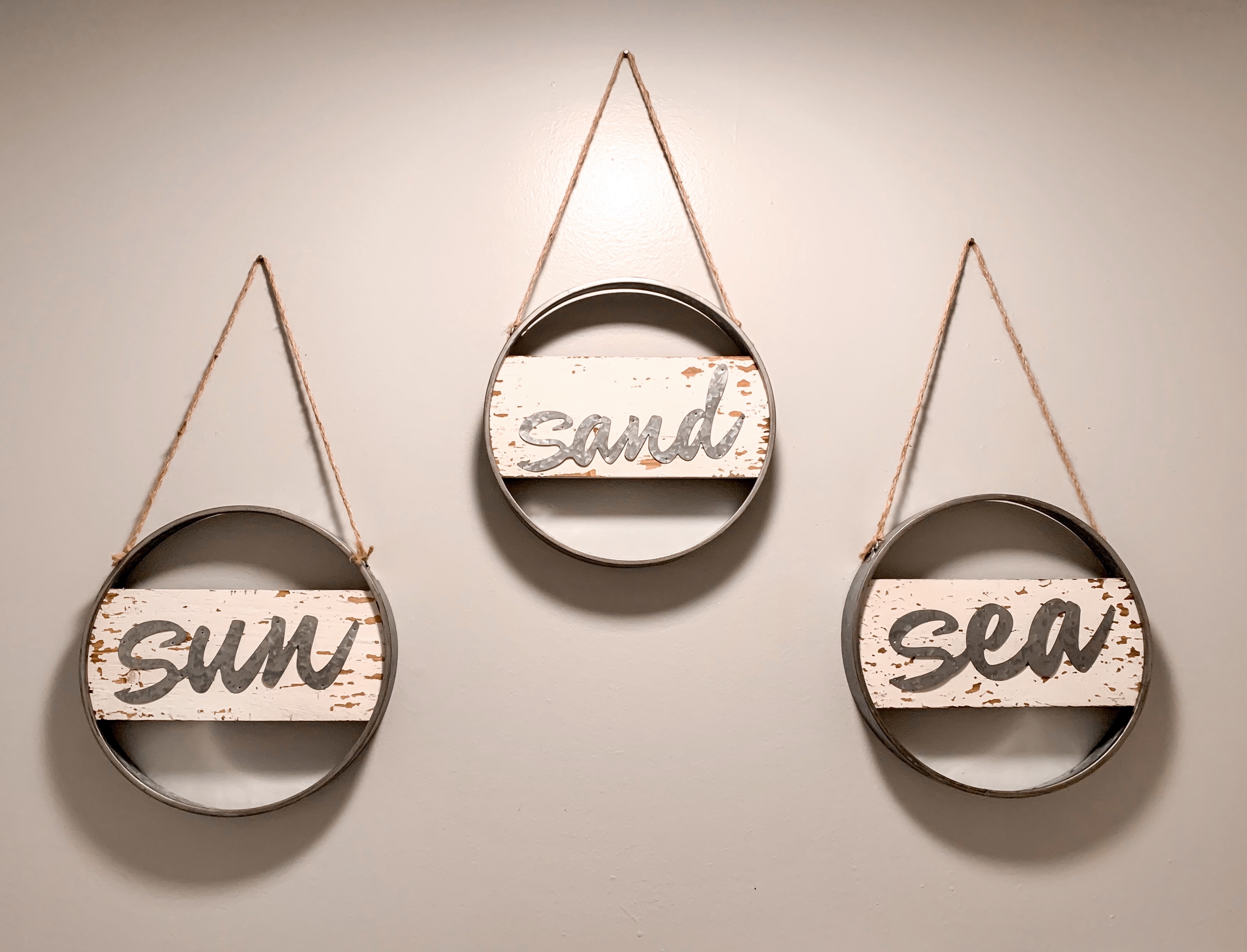 I like to call this "Farmhouse meets the coast".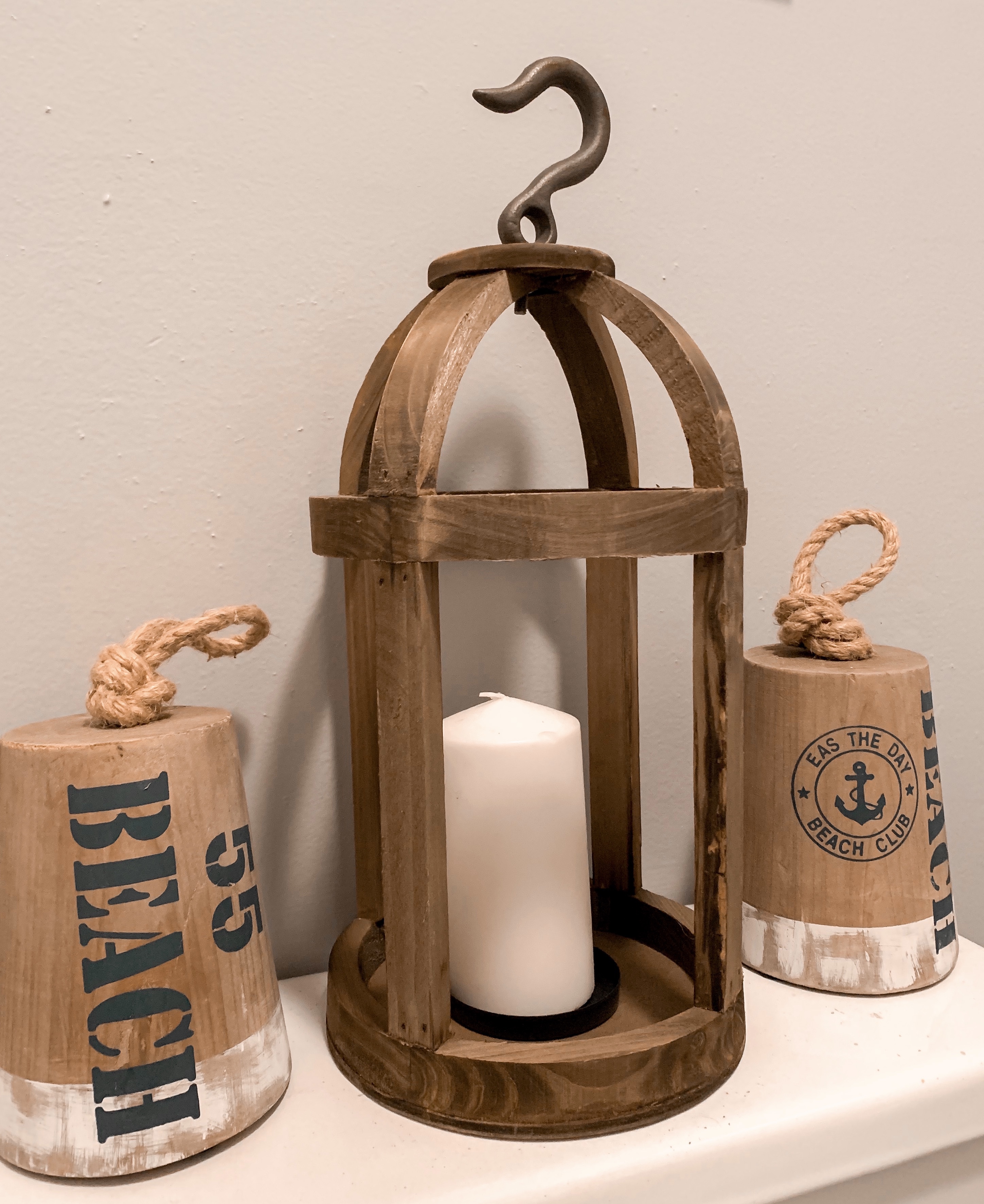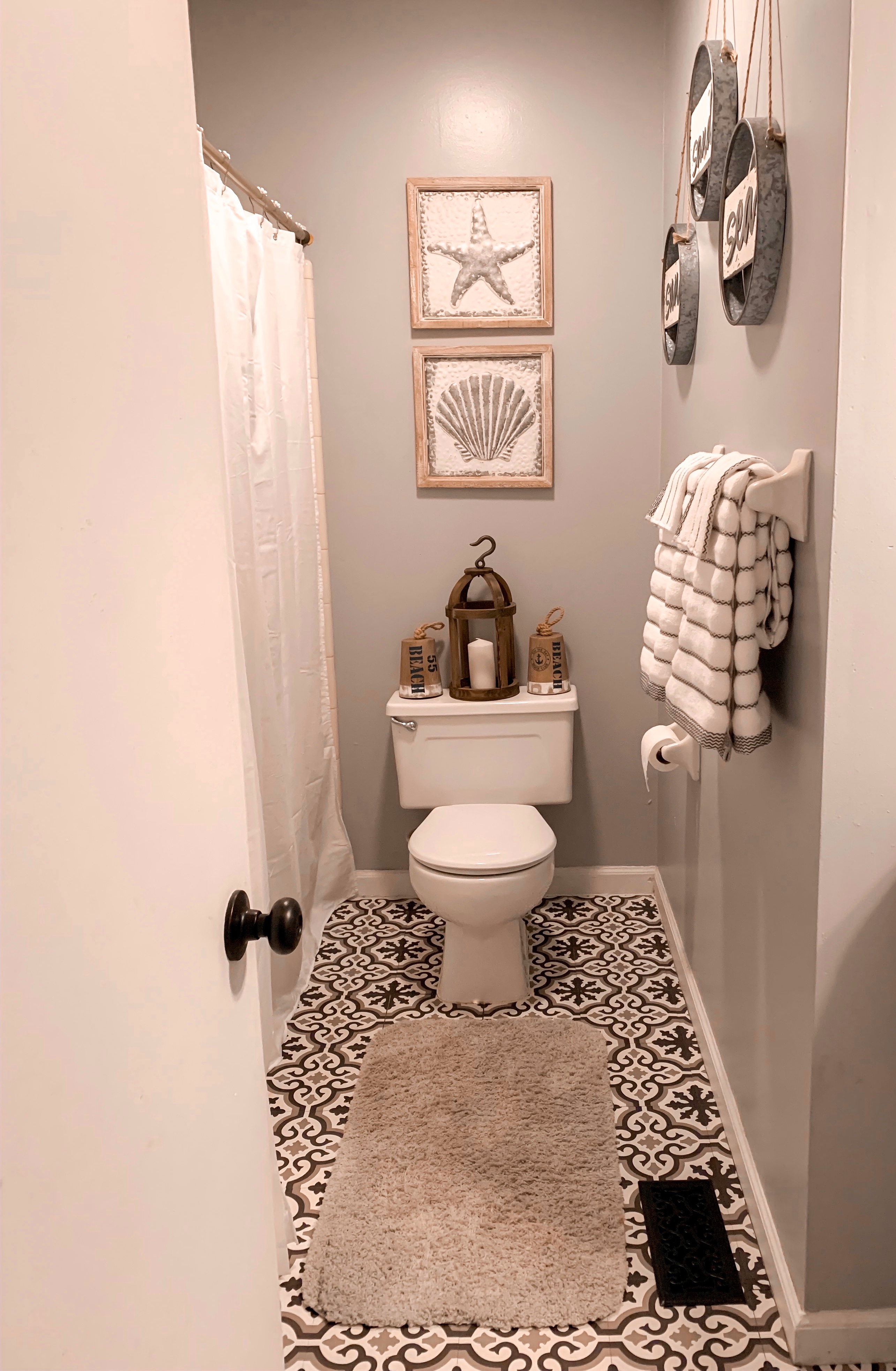 It is the perfect mix of wood and neutral tones which is exactly what I was looking for.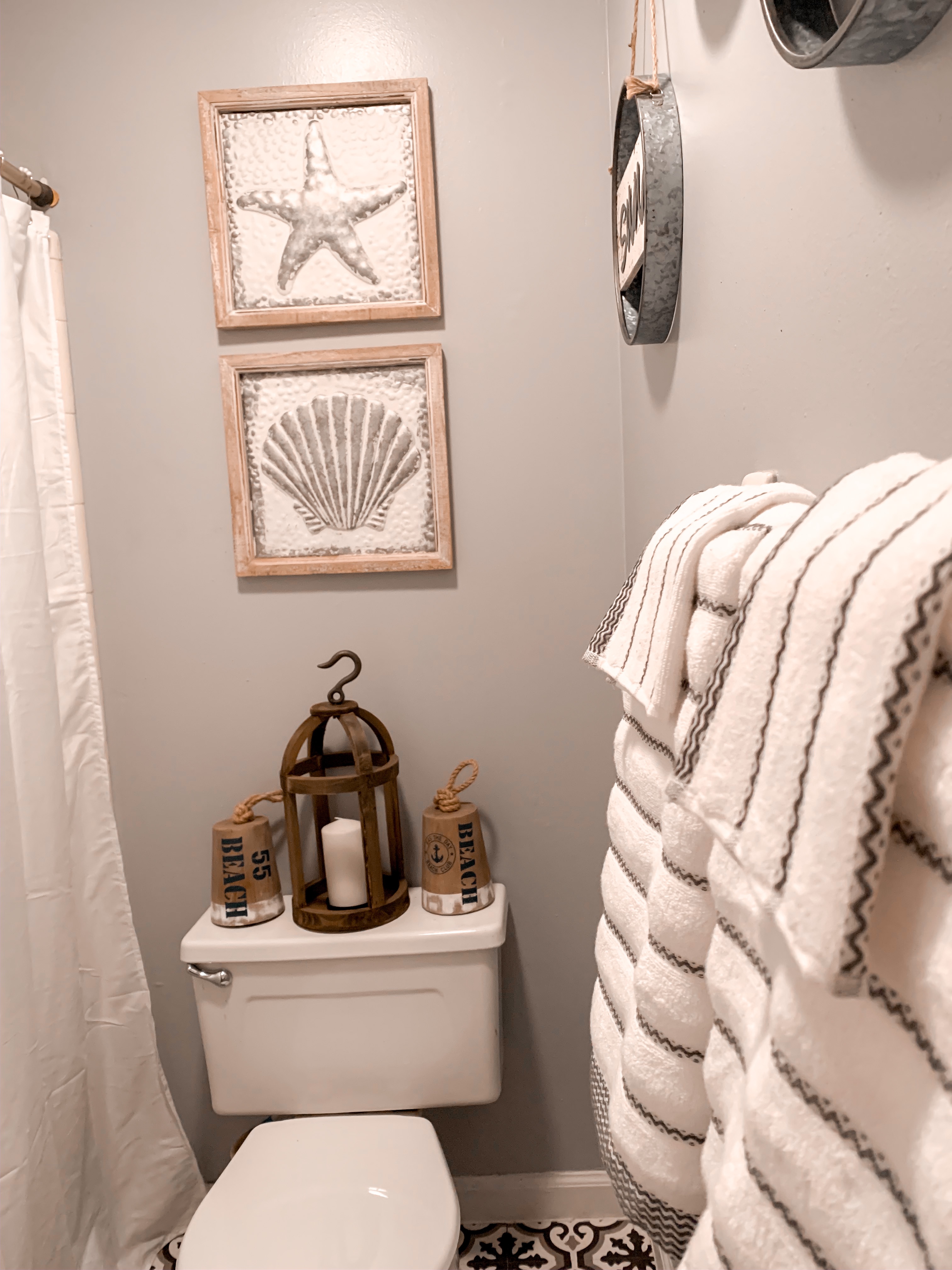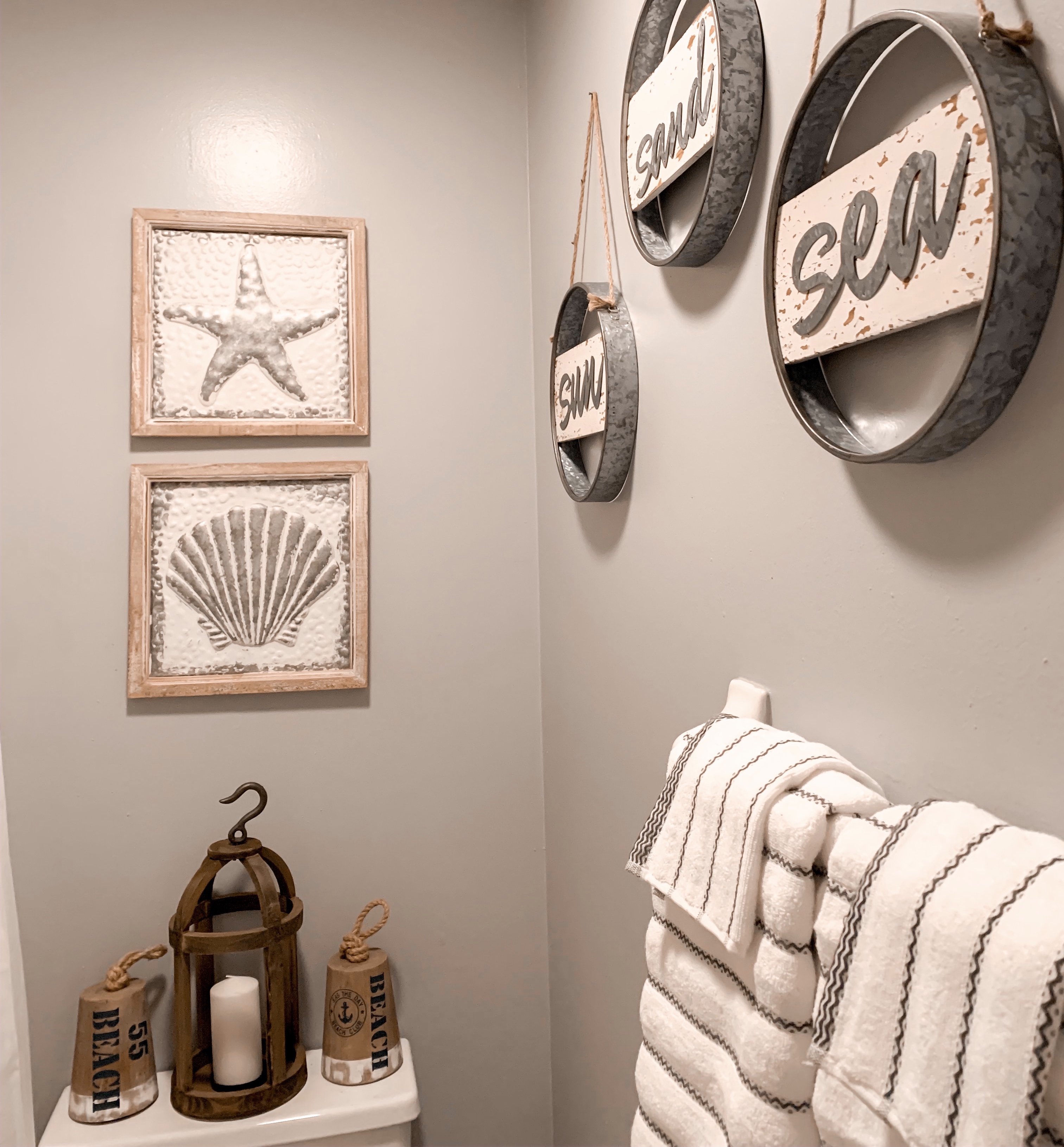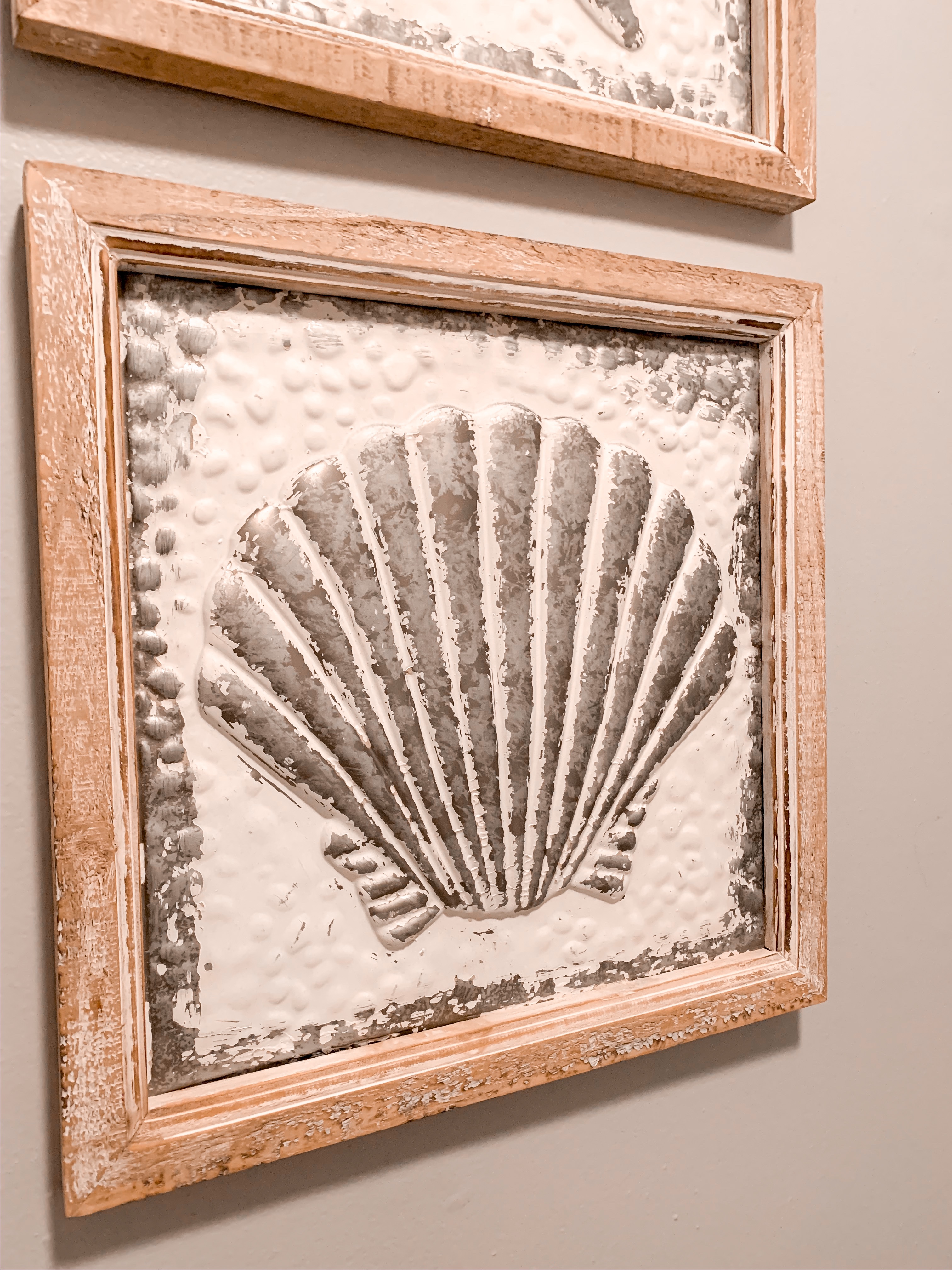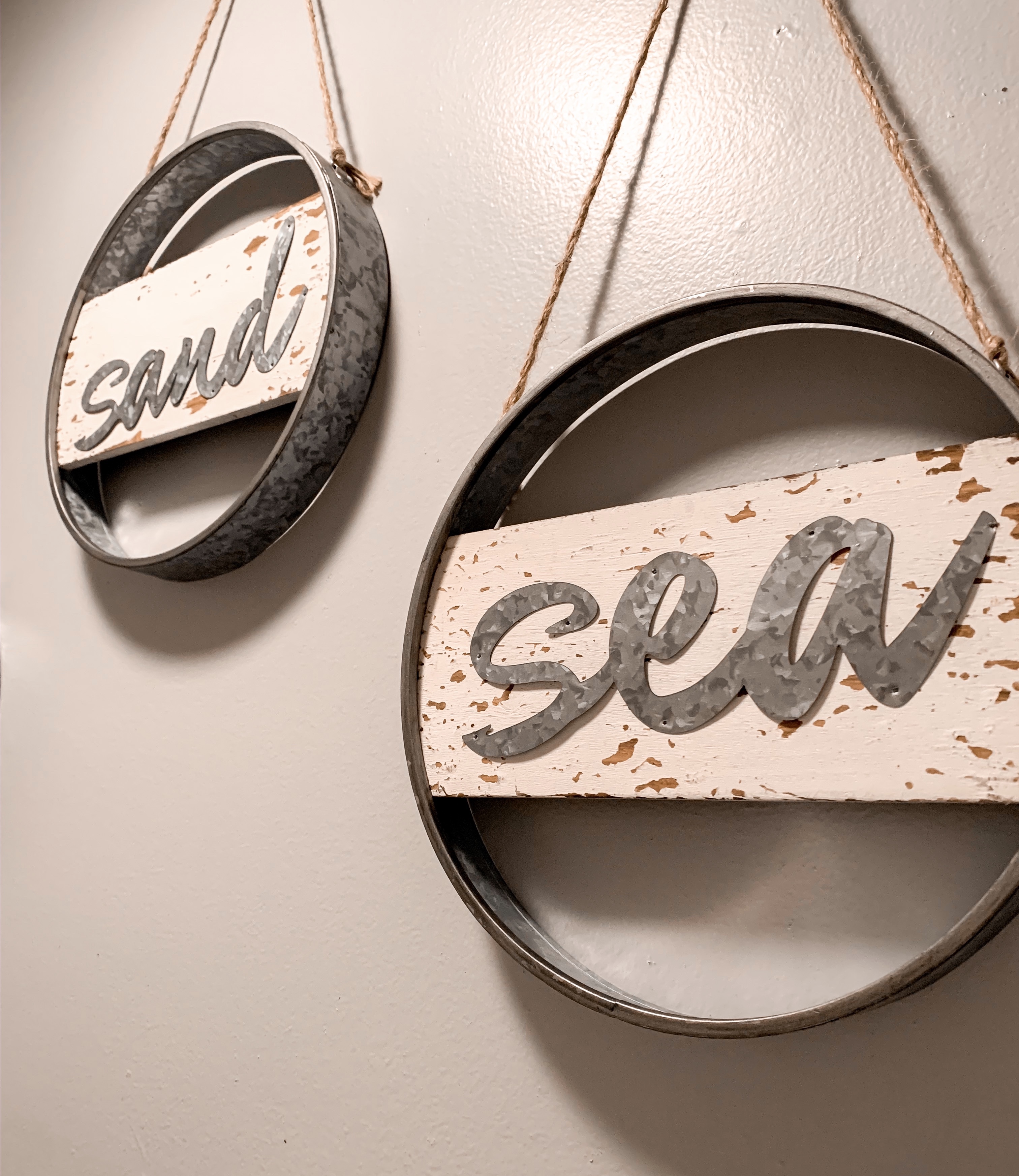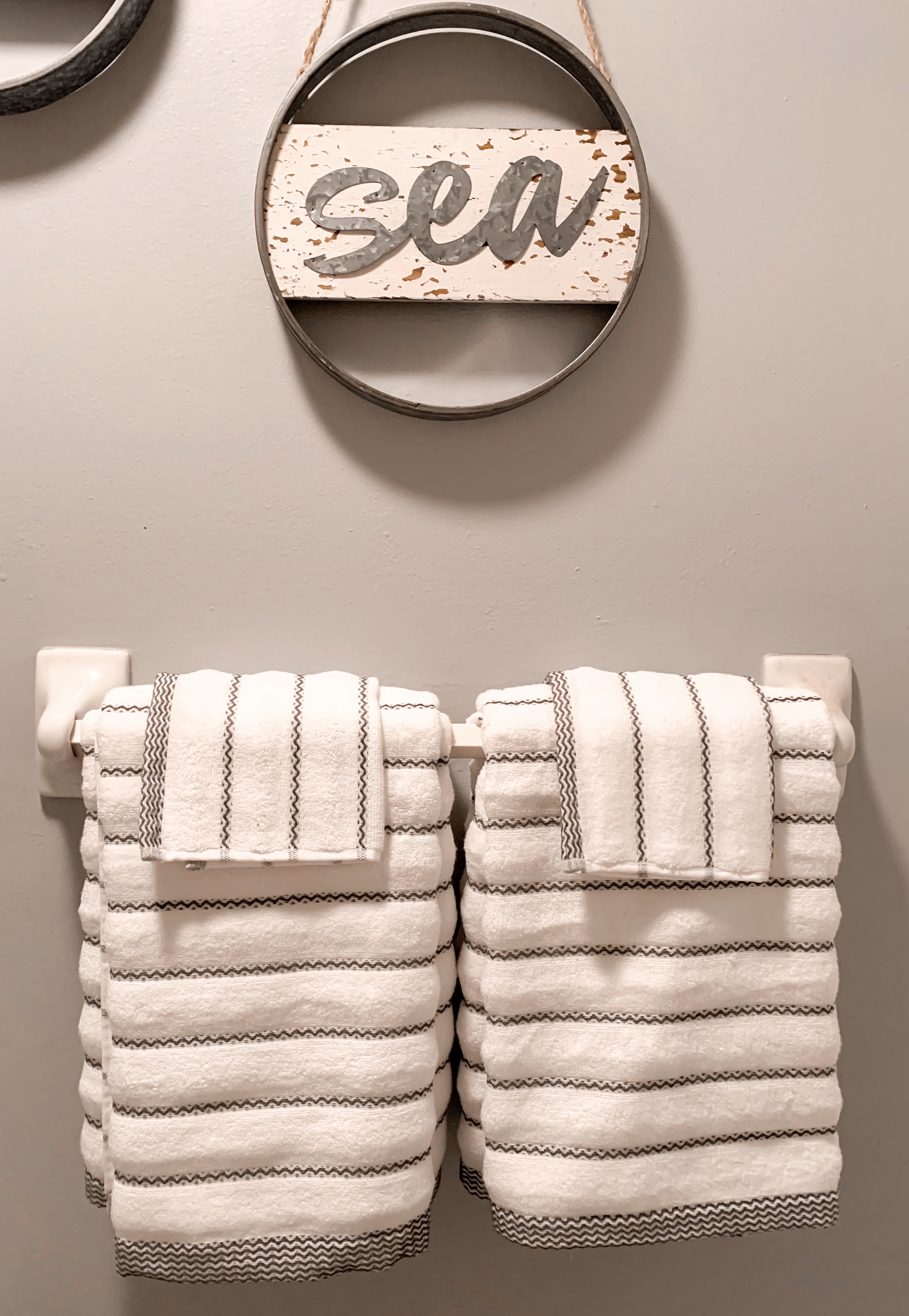 This bathroom feels so different now. Even my toddler walked in and said "Mom this looks so different!"
This bathroom is very hard to photograph because it is long and narrow but I hope you can feel the cozy vibe that it has now!!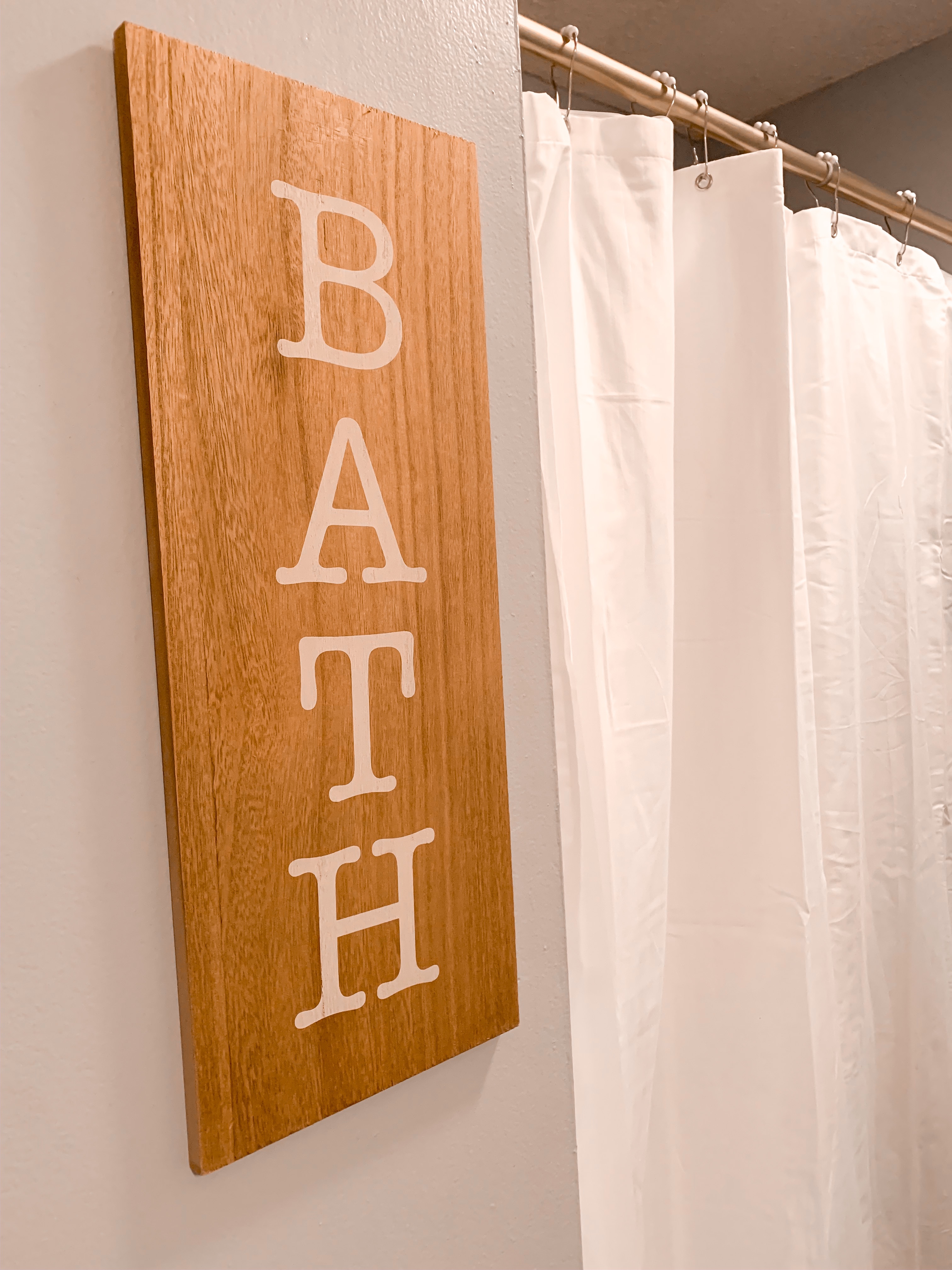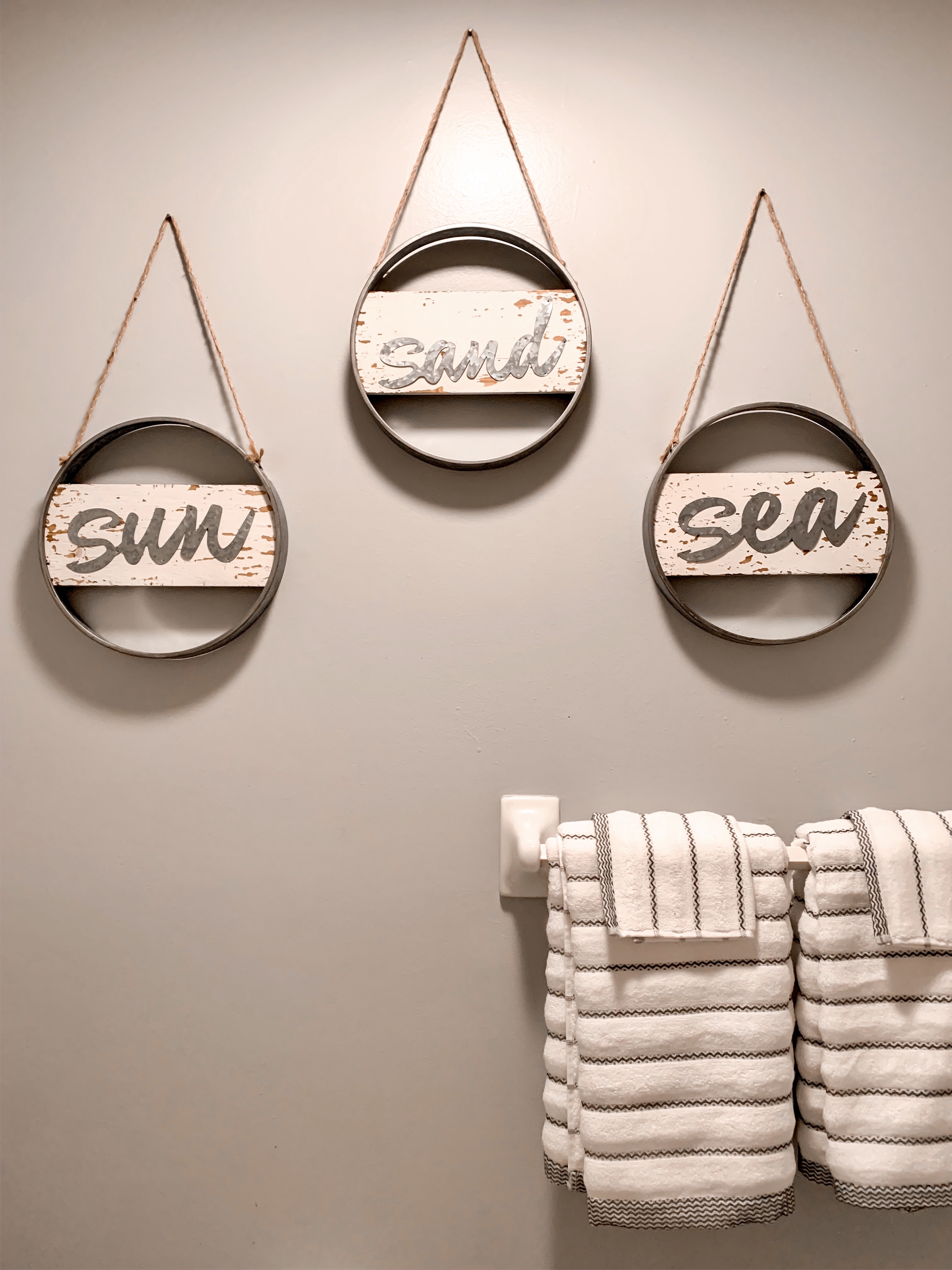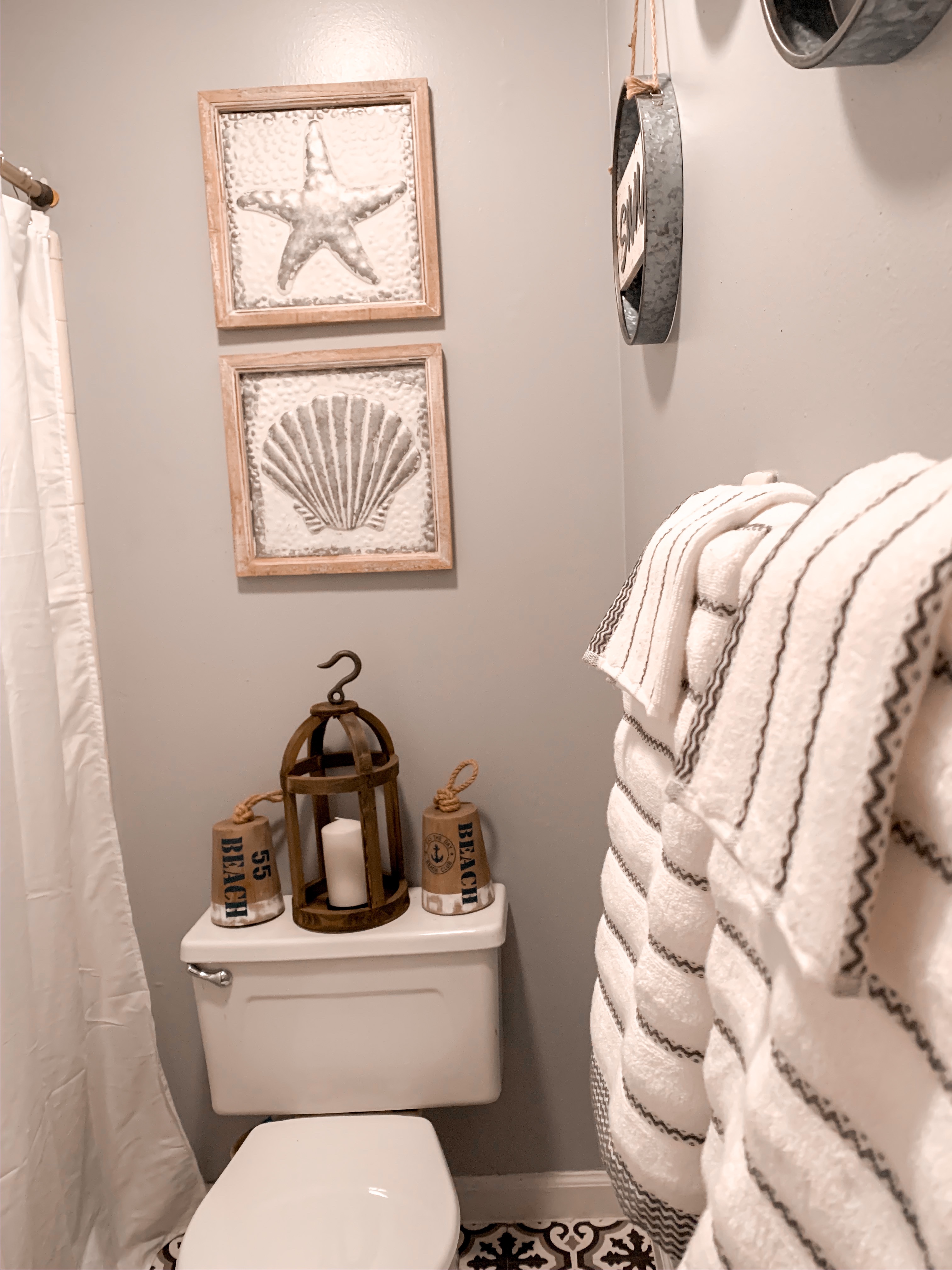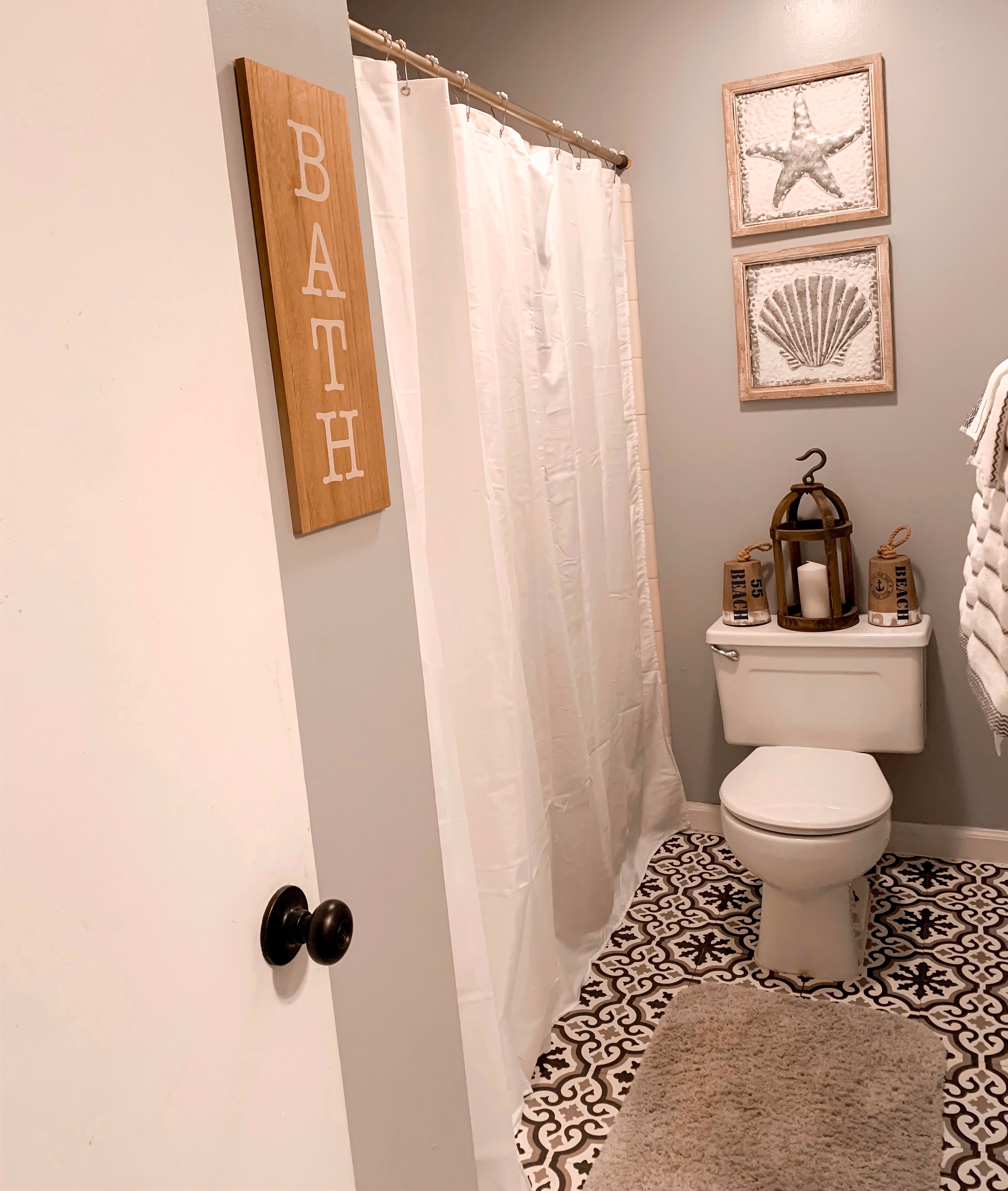 This bathroom feels new and fresh and I'm obsessed! Now when guests come over I'm not apologizing for my scary bathroom!
Also these towels from Old Time Pottery are amazing!! So soft and fluffy!
"Farmhouse meets the Coast" bathroom is complete!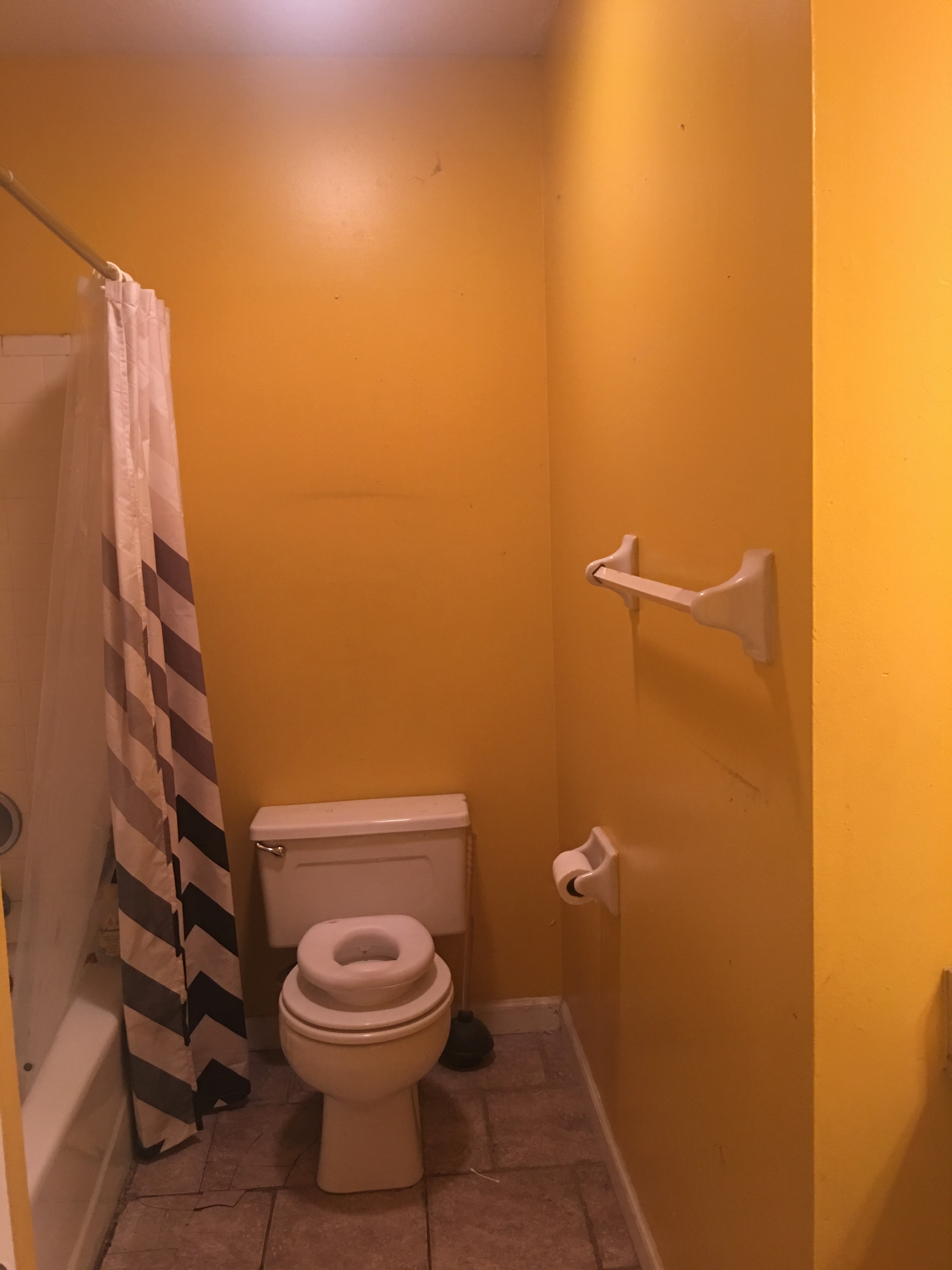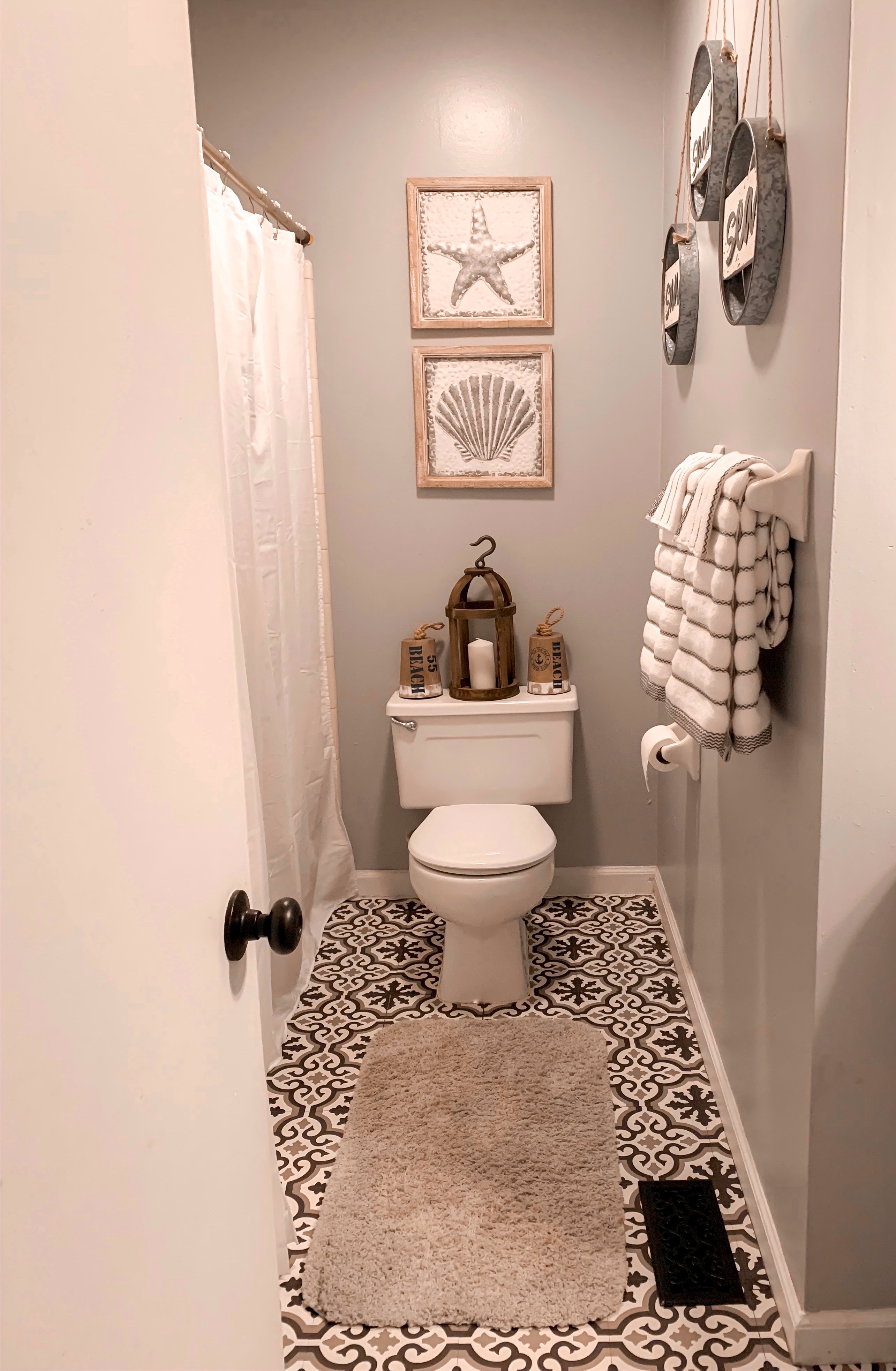 Thank you for being here, feel free to ask any questions!
~Becca
@rebeccaannehome