I know, I know it's only November but in the home decor community you have to get started on the upcoming holiday sooner than the average Joe. If I'm being honest I have decorated this early for years now. I put a lot of work into my Christmas decor so I like to enjoy it longer.
Anyways, onto the wreath info. I have been wanting to put a wreath on each of my kitchen cabinets for years but when you start pricing wreaths x number of cabinets it = way more than I want to spend. So, it dawned on me while I was out shopping to stop in Dollar Tree and look for wreaths. They had them for a buck and I was so excited!! They had them in 18in and 15in so I grabbed the smaller ones. Tap each pic for the links: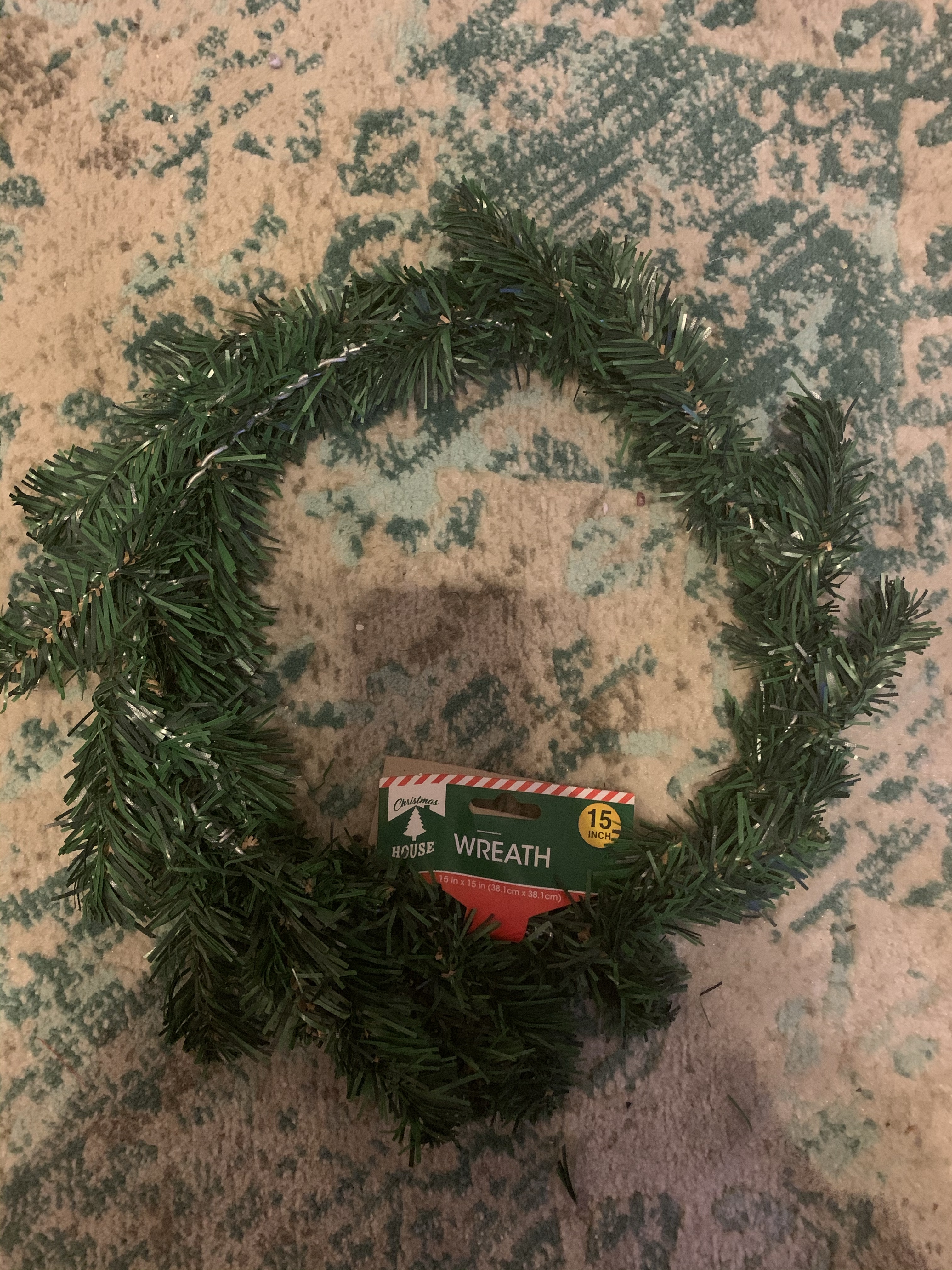 Next, I looked for a bow to add to the bottom to give them a pop of color and I found these precious sparkly red bows that came in a 2 pack. Perfect!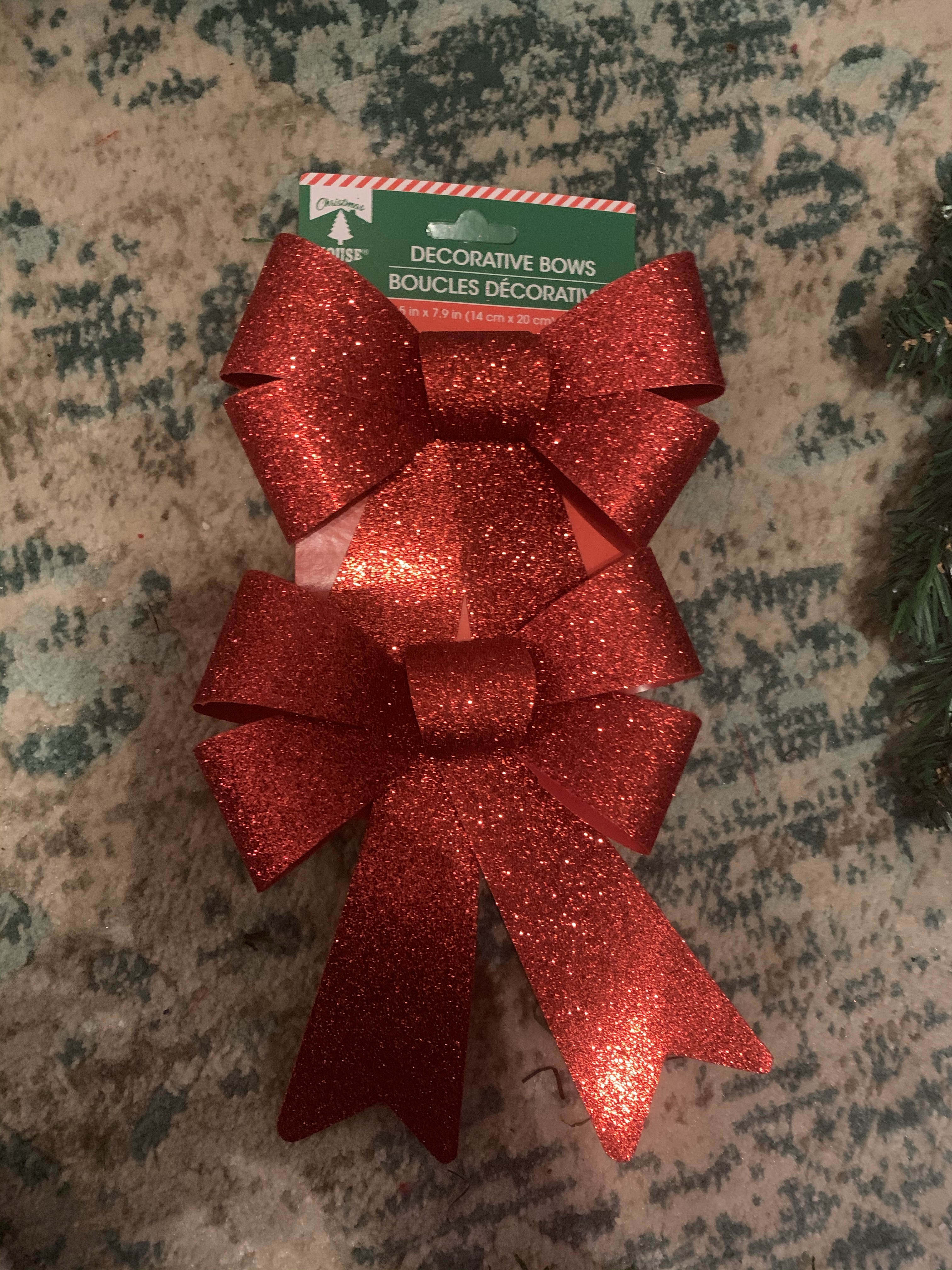 While I was in Walmart I grabbed some spray snow and couldn't wait to get home and get started.
I started by fluffing the wreaths and getting them just how I wanted them. Next, I attached the bow. I put the bows on before spraying the snow because I didn't want to jostle them around too much after spraying them. I just lifted the edges of the bows gently to spray under them. This is the snow I used and I love it!! I ended up using it on garland and 2 trees on the fireplace also. One can goes a really long way! And it wipes up so easily if you're a messy DIYer like myself.
I sprayed them once and let them dry for a couple of hours.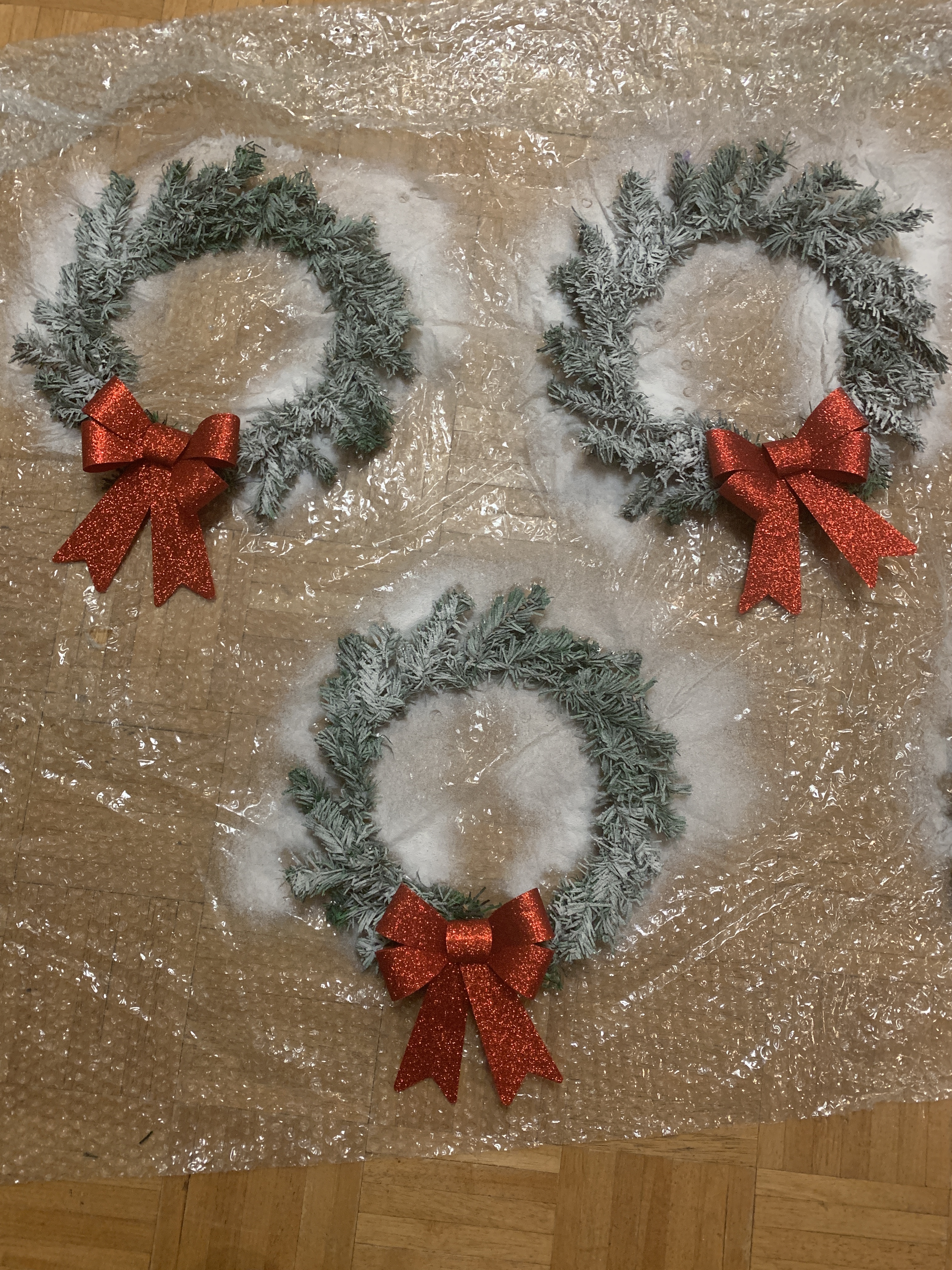 Then I gave them a second coat. After they dried over night I added some ribbon that I already had on hand. You can use what ever you like to hang them. I attached them to my cabinets by looping the ribbon over the top and attaching them with a small tack.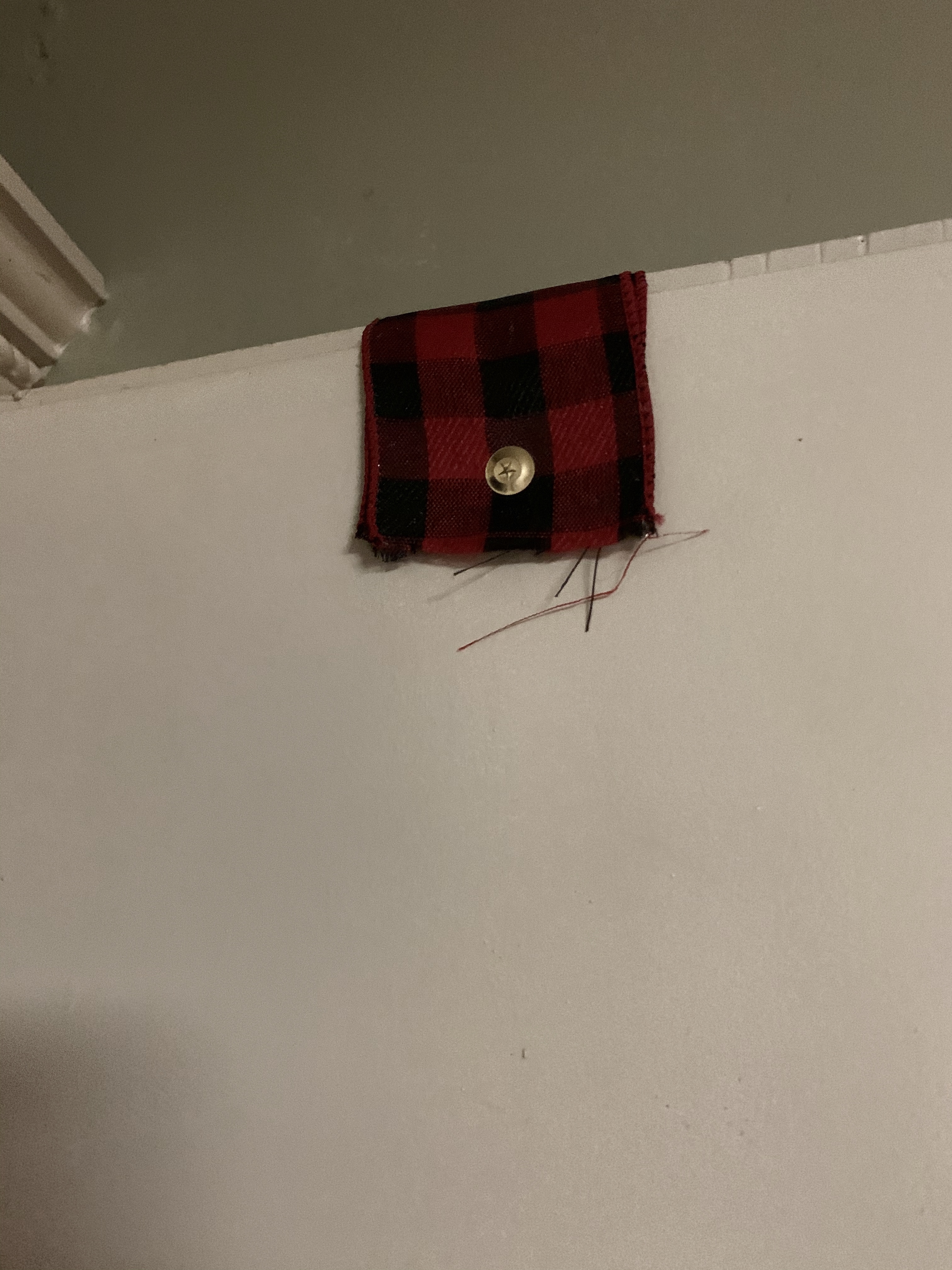 It was such a simple little project and took barely any time but added such a festive look to the kitchen!!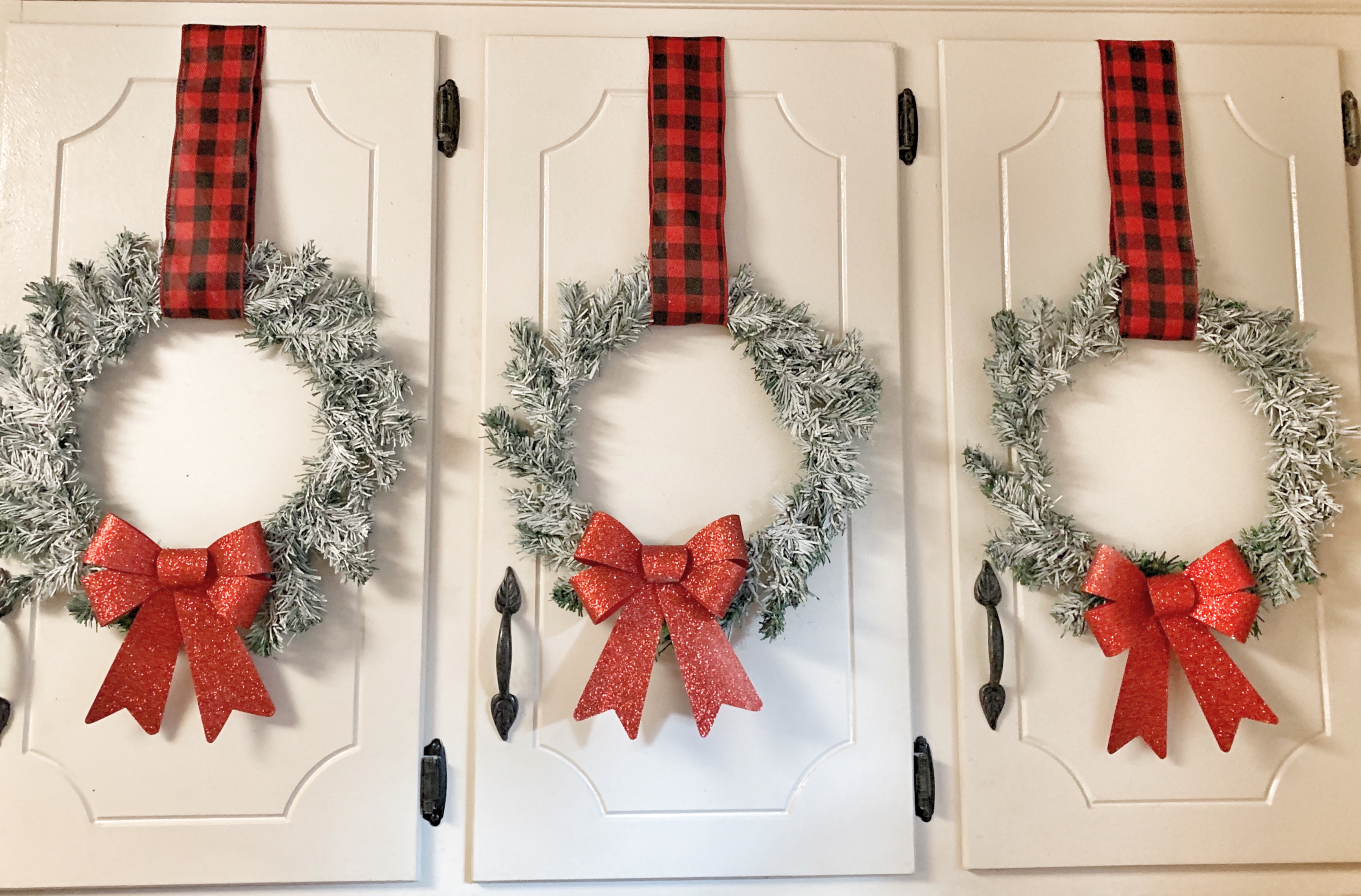 If you try this DIY be sure to tag me in your post so I can see them!!
Happy Monday friends!!
~Becca
@rebeccaannehome