Let me just tell you about my favorite new pal in my life!!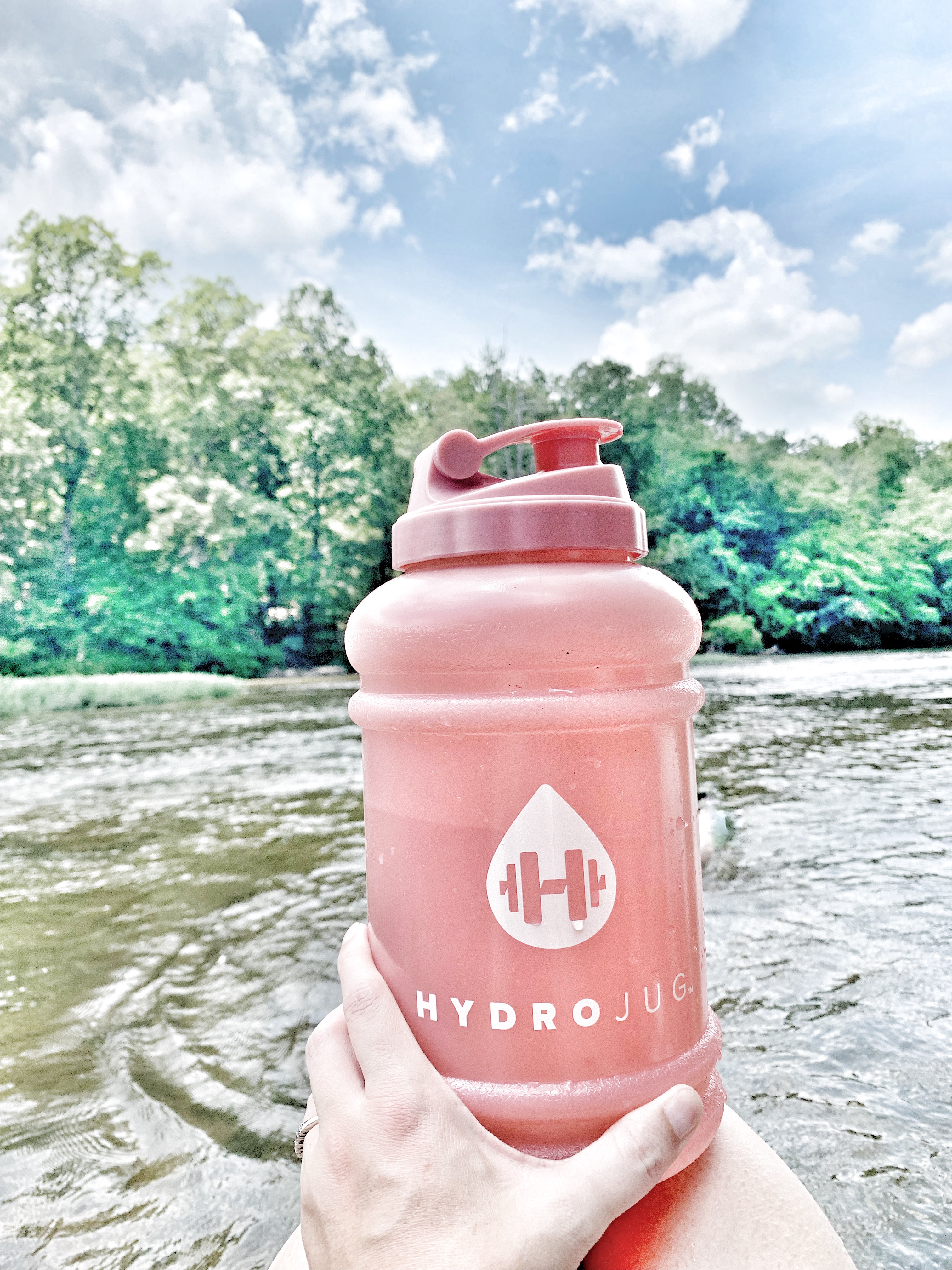 My Hydrojug!!!!
I have always struggled with getting in enough fluids! It wasn't until I started getting kidney stones and feeling lightheaded all the time that I started taking it seriously! I was in my 20s and felt horrible all the time. I would sip coffee until lunch then drink a soda or 2, then more coffee.
Finally a doctor told me I was dehydrated all the time from not drinking enough water and it was effecting my health.
I started drinking water, but couldn't ever keep up with how much I was drinking. I would lose count of how many glasses or bottles I'd had throughout the day and just assume I was getting in enough.
Then I saw an add on Instagram for this jug that held your entire days water in one jug! I was sold!! I can't tell you how much I love this Hydrojug!!
I take it with me everywhere I go and believe it or not it is inspiring people around me to drink more water. It sits on my desk all day and my patients stop and ask questions and then they want a Hydrojug!
Not only do they have the prettiest colors but they also have accessories to go with them!! They have sleeves to put these in that have 2 pockets and a strap. Perfect for hiking or going for a walk!!
Click here to go to their website to see all the colors and accessories!! You won't regret it I promise!!!
~Becca
@rebeccaannehome