I know, I know, I'm usually all things home decor but I've done a little lifestyle change this year and have started eating low carb. With changing to low carb I have had to totally relearn how to bake!
I have honestly really enjoyed being low carb/keto. I have way more energy and within a few days of starting keto all of the bloating disappeared! I even started my husband on it and he said the same thing!
Ok onto the muffins. I found this recipe on Pinterest (click for the original recipe) from Green and Keto and thought they sounded perfect for a warm fall treat!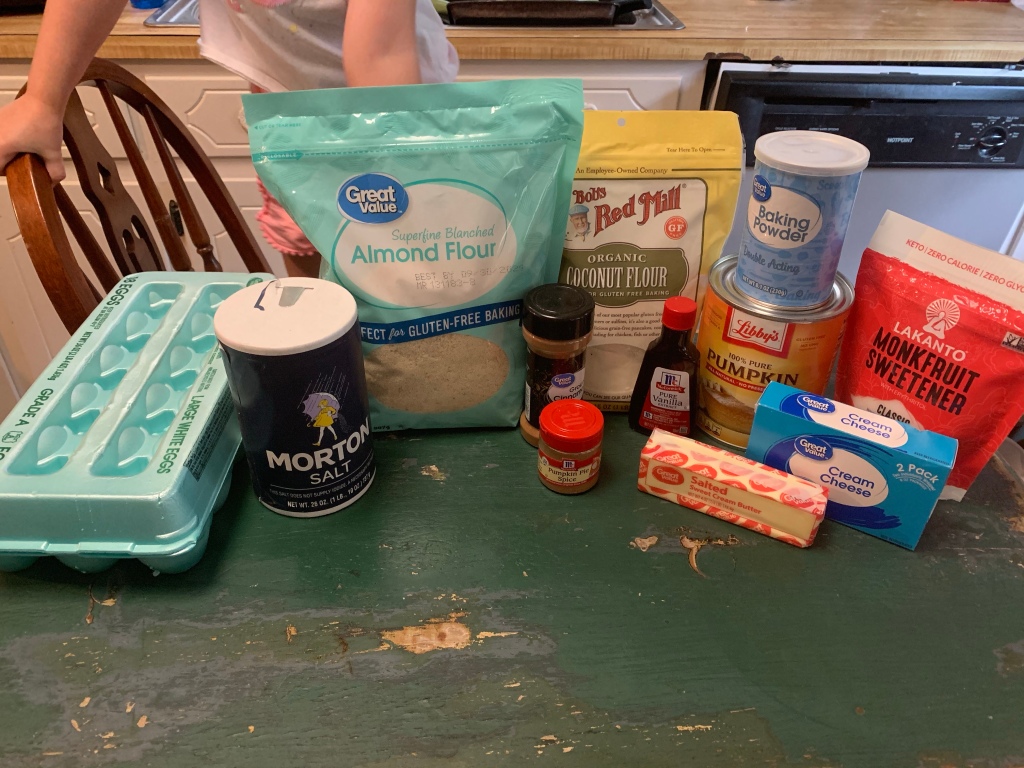 We pretty much followed the exact recipe aside from a few adjustments. We replaced the Swerve for Monk Fruit sweetener just because I personally like Monk Fruit better. (When I say we I mean myself and my cute little baking assistant.)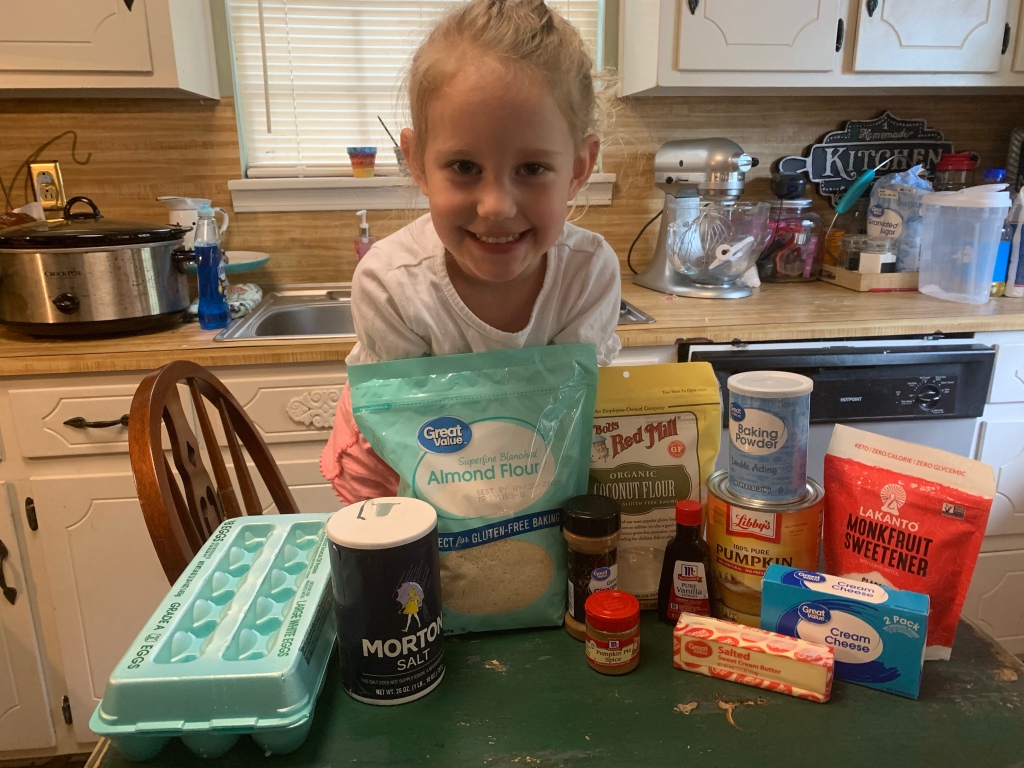 TIP 1: Something we learned is that when you cream together the butter and Monk Fruit sweetener then add in all the other ingredients, the butter/sugar mixture tends to stay at the bottom and not mix in. So definitely stop and scrape the bottom and then turn the mixer back on. We learned this the hard way after we were already scooping ours into the muffin tin.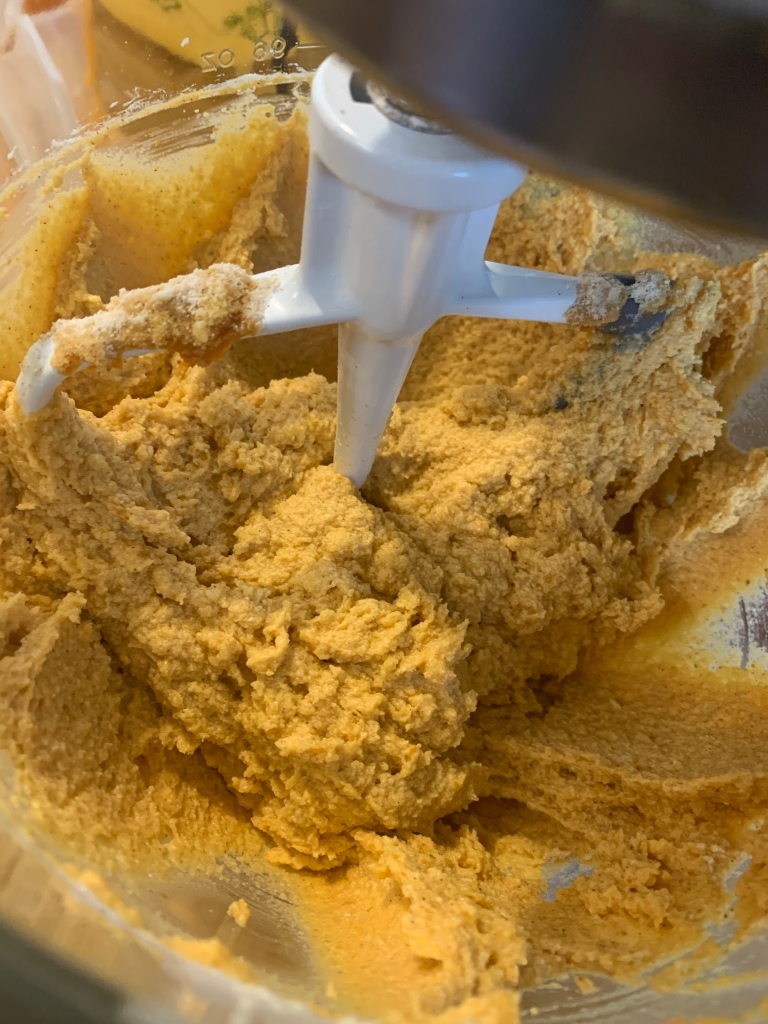 Tip 2: When you are creating your cream cheese mixture I microwaved mine for like 30-45 seconds to make it easier to work with. Then I added in the Monk Fruit sweetener and I added in cinnamon to make it like a cinnamon cream cheese. This added SO MUCH flavor in my opinion.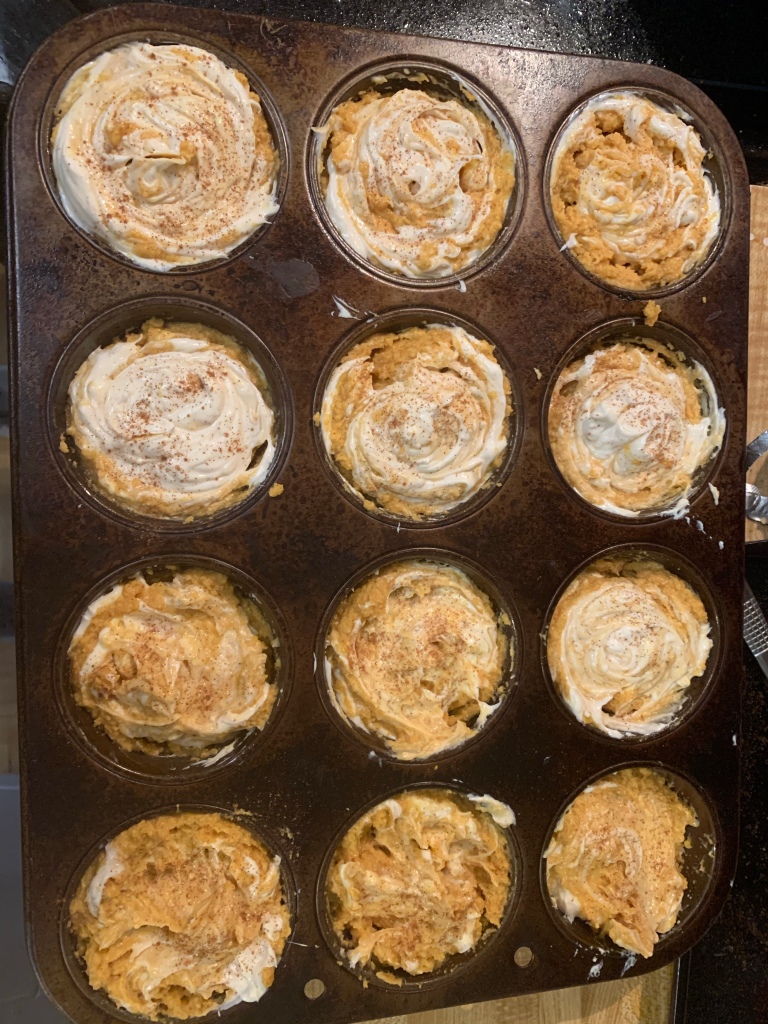 TIP 3: After you scoop the muffin mix in, you drop some of the cream cheese mixture on top. You're suppose to just gently swirl it in but I am not a fan of large amounts of cream cheese in one bite. If that your thing you can skip this step. But, if you're like me then you can continue to swirl the 2 mixtures together until it's more marbled looking. This provided the perfect amount of pumpkin to cream cheese ratio.
I baked these for exactly 26 minutes and they were perfect!! Crunchy on top and so soft in he middle.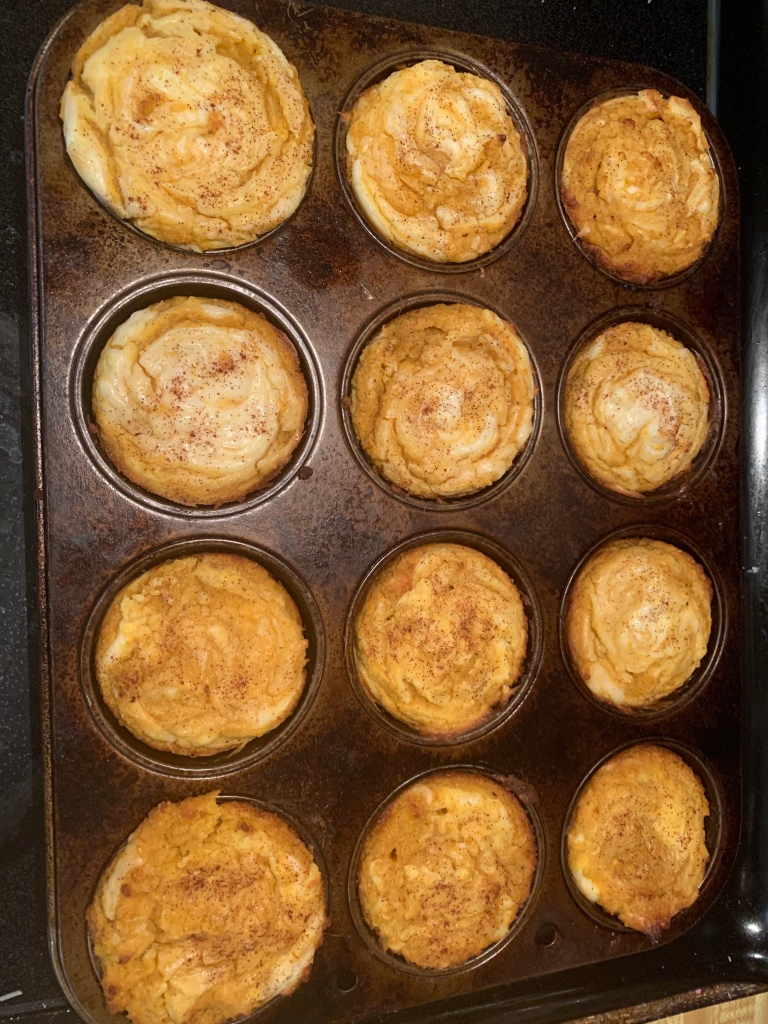 TIP 4: These do tend to stick so be sure you grease your pan VERY well and go around the edges with a butter knife to release them.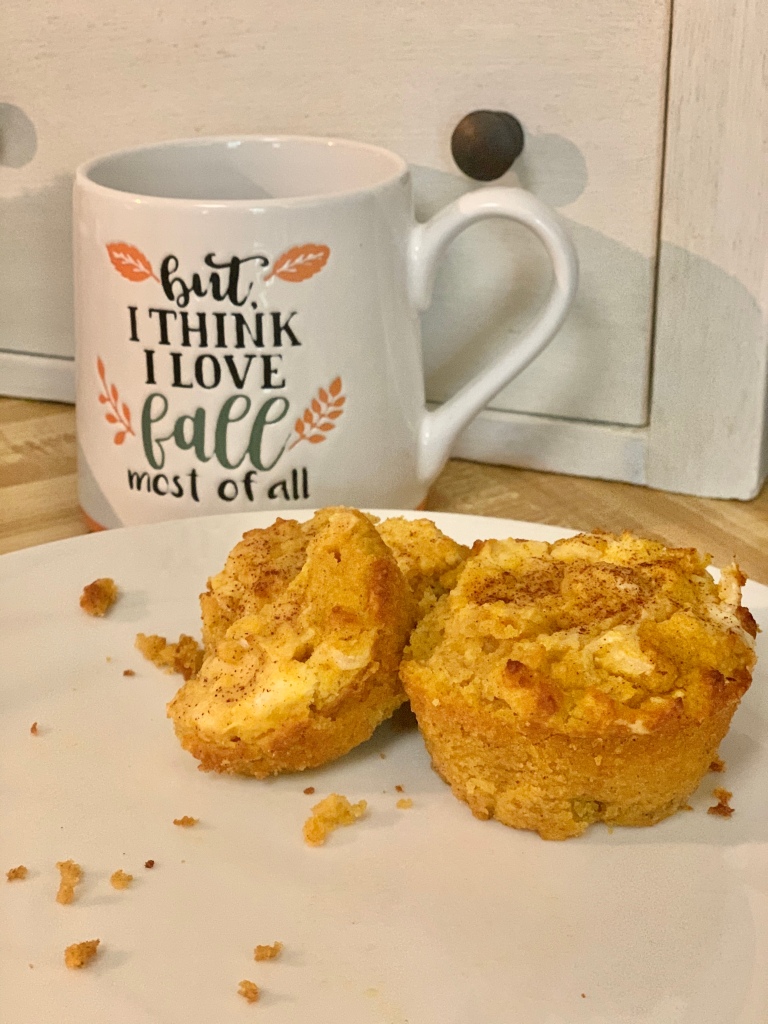 These are absolutely perfect!! You could have these for breakfast with a warm cup of coffee or for dessert with a glass of almond milk. I am so glad I tried this fabulous recipe from greenandketo.com.
~ Becca