Let me start by saying I'M BACK! It has been so long since I've written a blog post. I'm going to be honest here and say that I am way better talking instead of typing. I can chat face to face or on stories for hours but when I sit down to type things out I go blank. So anyways, I thought it was time to try this again.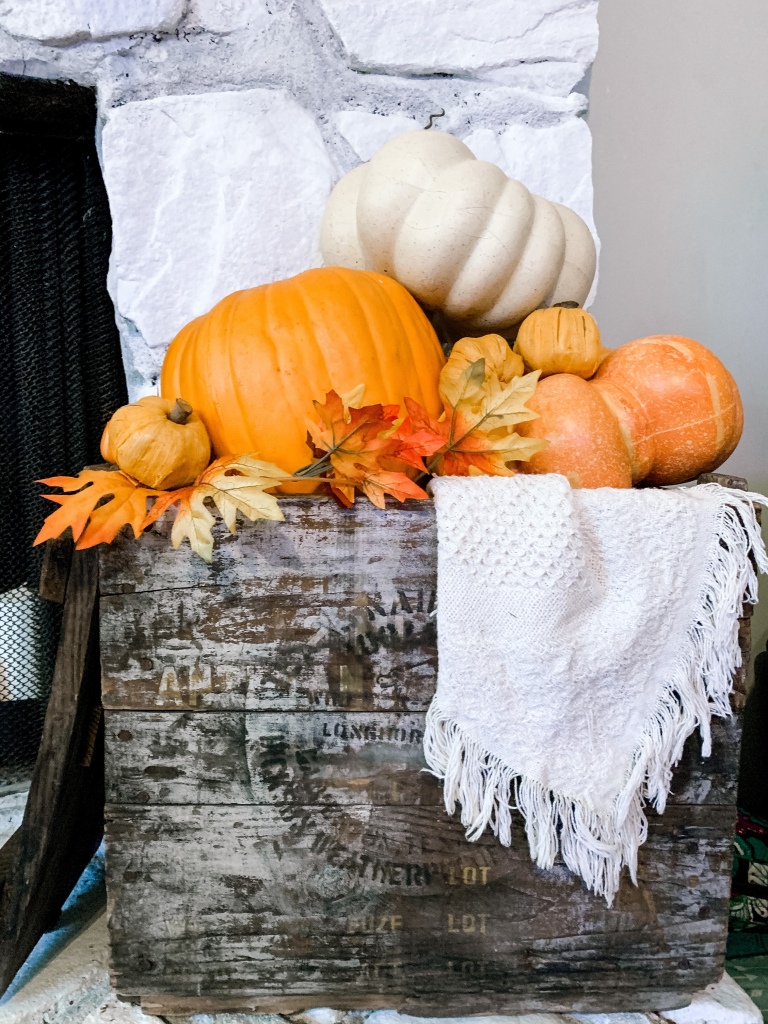 Let's talk about antiques. You guys know I love love love antiques. There is just something about the mystery in these beauties! I just sit and wonder, if these pieces could talk what would they tell us.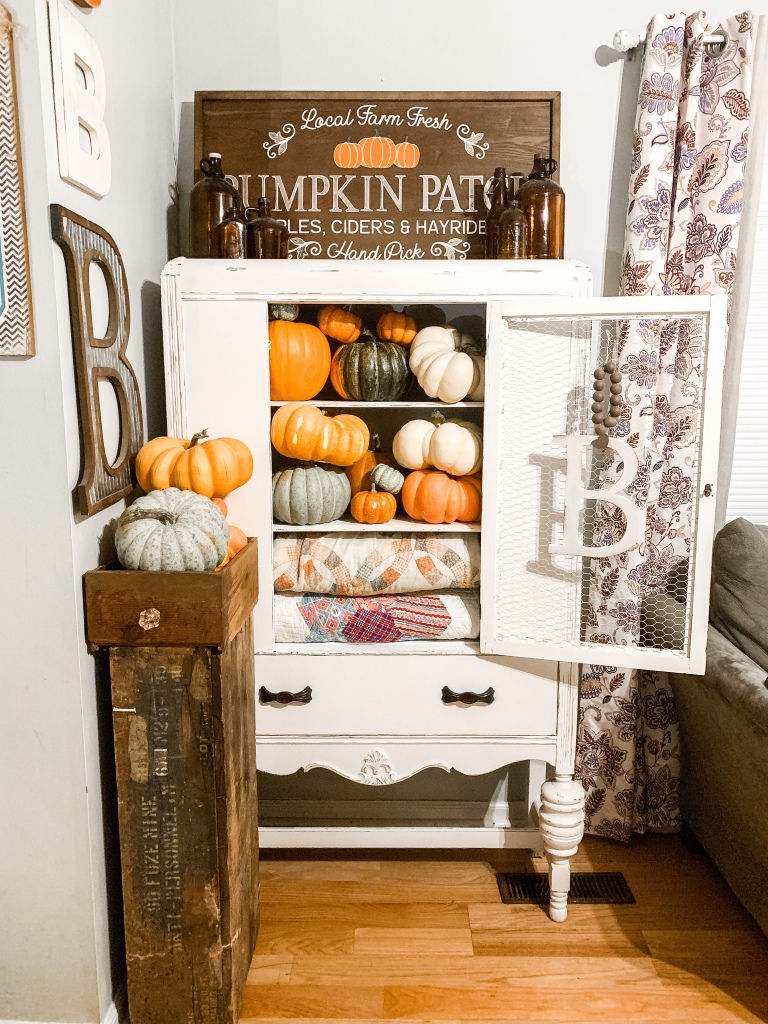 Antiques are so versatile. They add so much character to a space. This old China cabinet is one of my favorite pieces to decorate with. I love to fill it with our favorite cozy quilts! My dad actually surprised me with this cabinet after I fell in love with it at a local antique store. He showed up at my work one day with it in his truck, so it is extra special.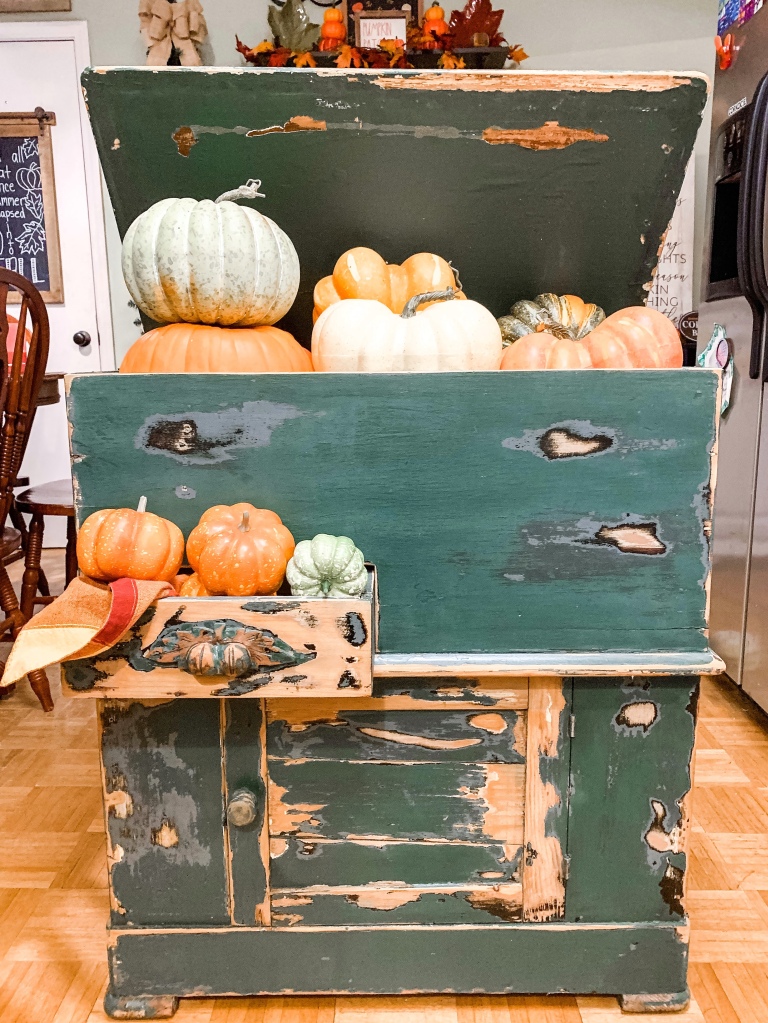 Also when it comes to antiques, the chippier the better! It is so fun to mix in old, worn pieces in with new decor. I love how this old cabinet turned out filled with pumpkins. If you feel like your seasonal or holiday decor is missing something, try mixing in some old, chippy pieces!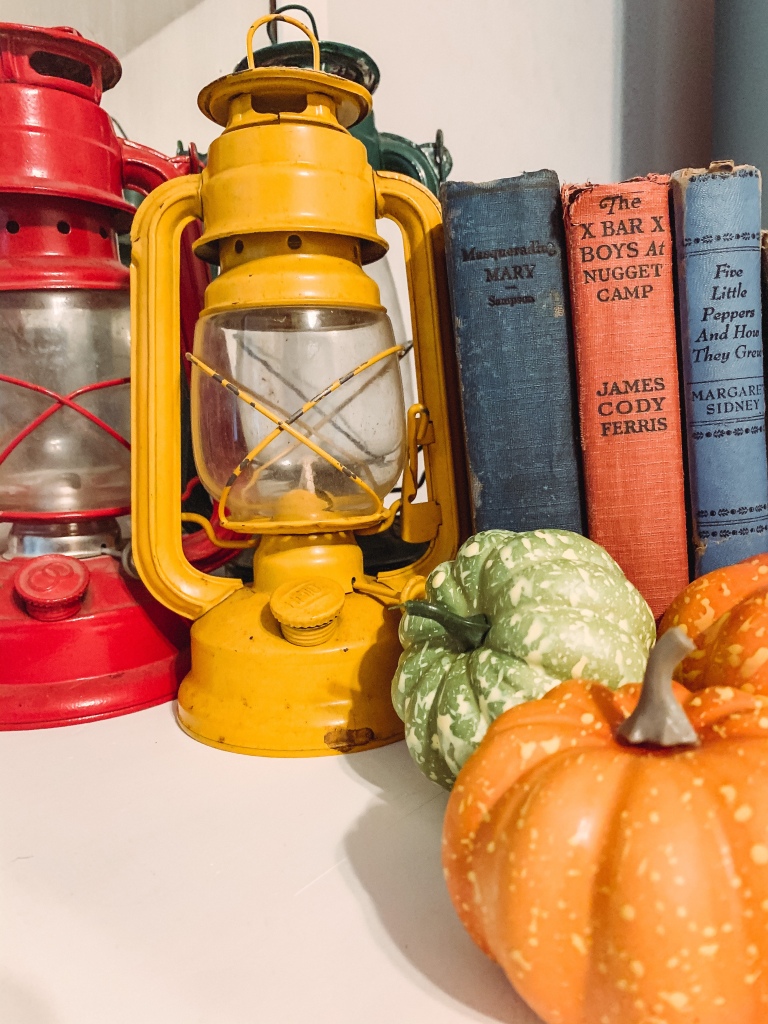 Vintage books are probably one of my favorite things to decorate with. You can use them to add color to a space or to elevate an item. They are so much fun to add in. Also you never know what you will find written inside! I have one that has football scores from 1917 written in the back!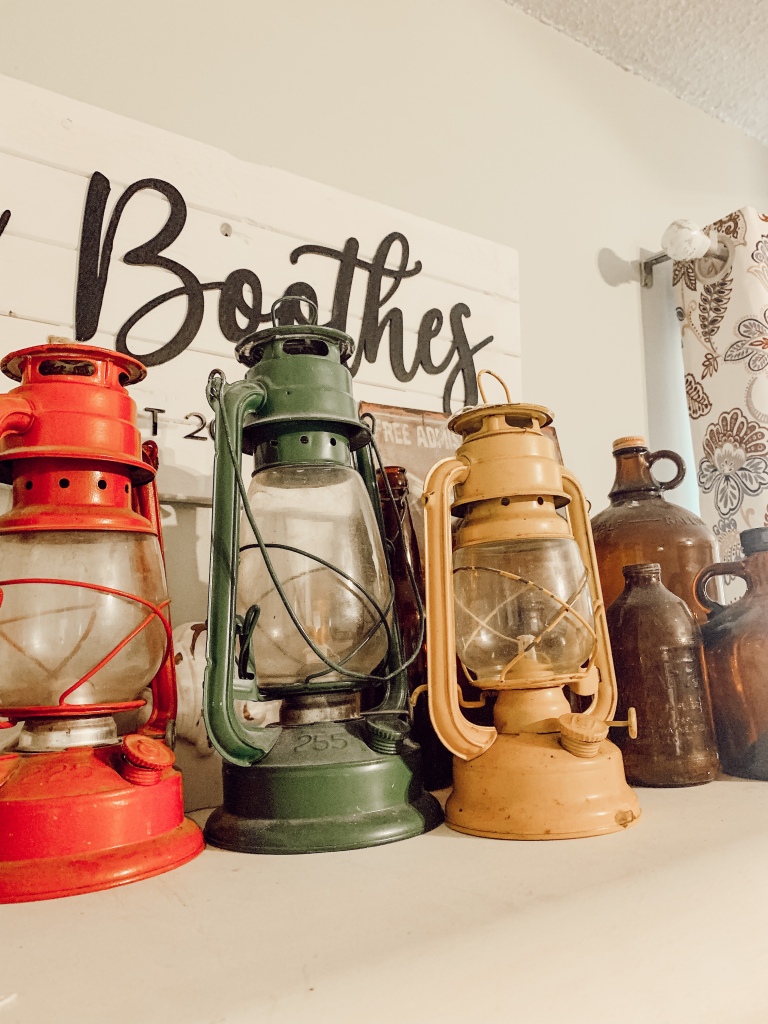 Lanterns are also so fun to use. I love to add my red and green lanterns in with Christmas decor or the red and yellow in for fall. They add a great pop of color.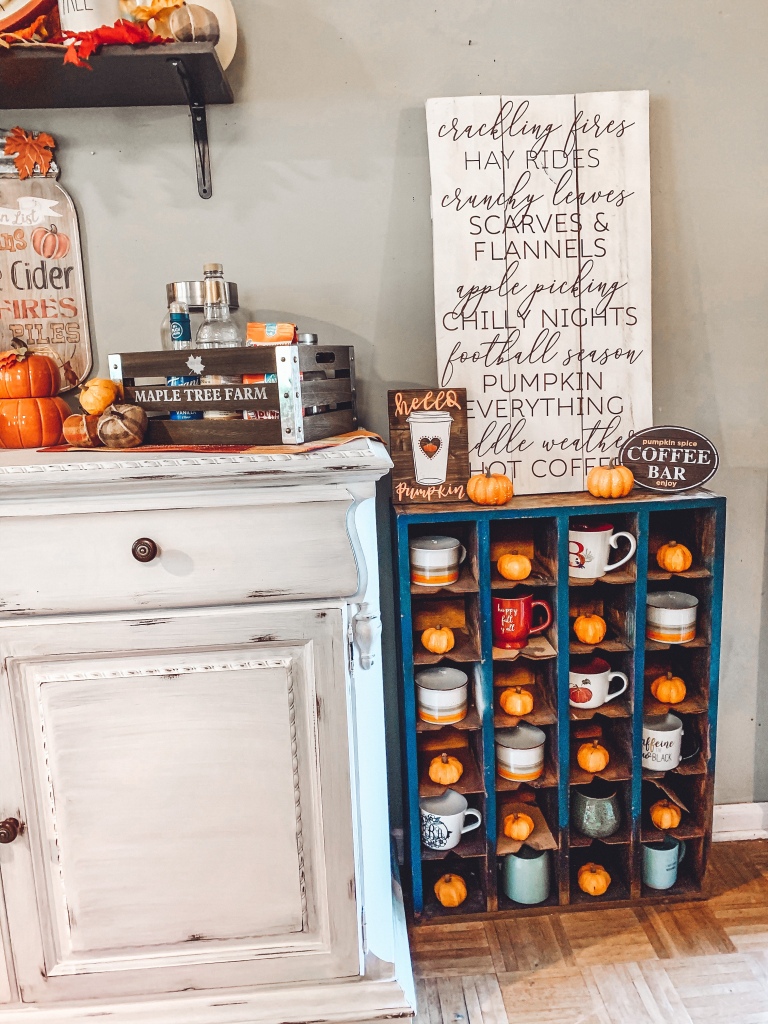 This little blue cabinet is a another fun piece to decorate with. There are so many options but I love to fill it with my favorite seasonal mugs.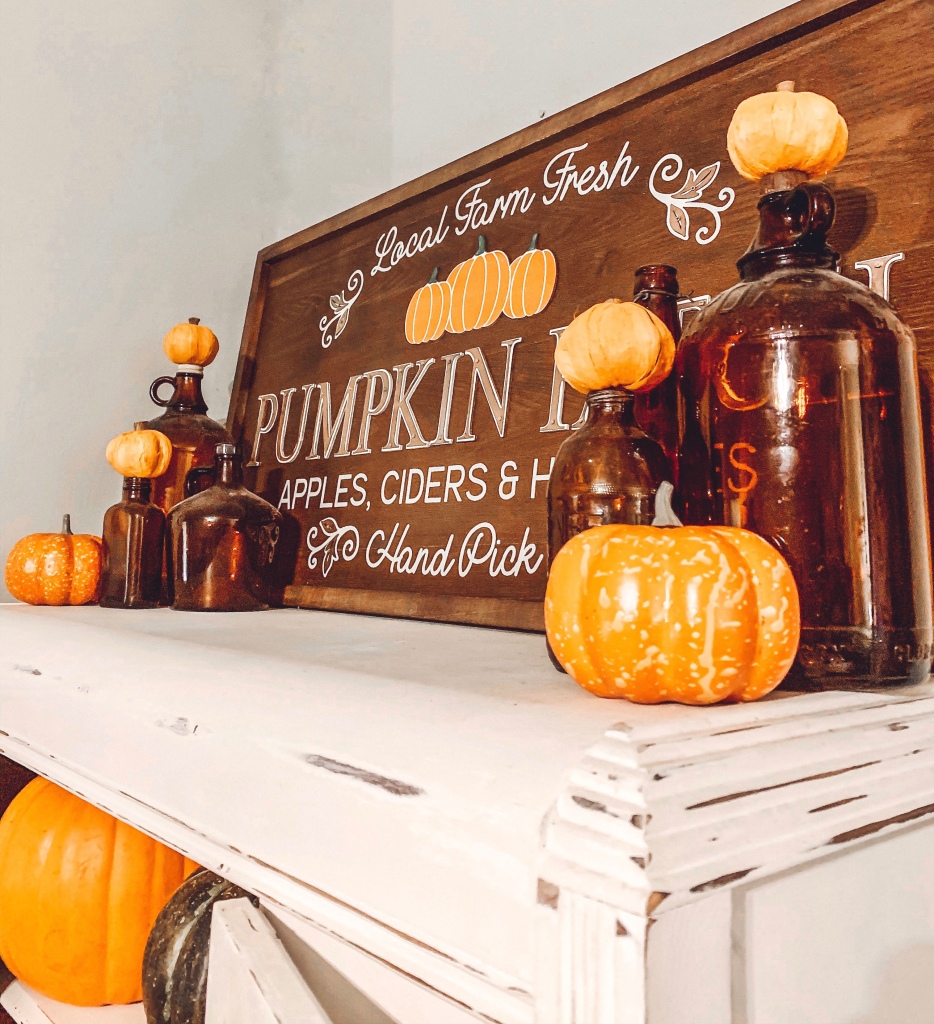 Last but not least, amber bottles or any type of antique bottle adds so much to a space. You can fill them with flowers for spring or add pumpkins for fall. They add so much character to a space.
I hope you all love my antique tour and I hope to be on here more often! But if I'm not you can always find me in stories on Instagram under RebeccaAnneHome.
~Becca