I have struggled with my tv area for years. The tv stand stuck out too far, was too dark and was always a "catch all" for all of our junk. I have always wanted to updated this space, but it was one of those to-do list items that I never got around to.
When Old Time Pottery reached out to collaborate on an accent piece of furniture I knew exactly what I was going to do!! I was finally going to update this drab, dark area!!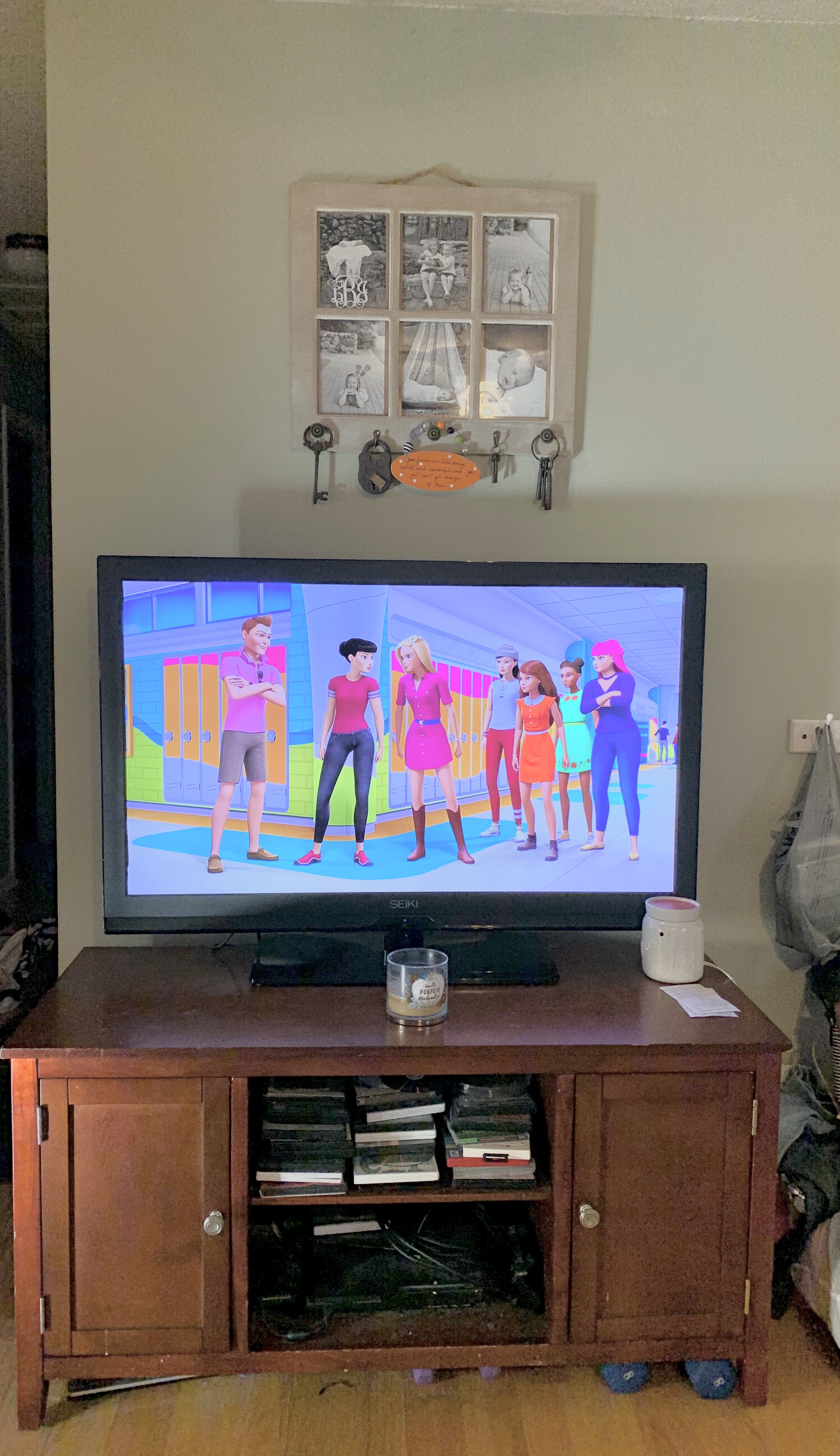 I knew I wanted something bright but also something smaller to give us more room. This area is what you see right when you walk in the front door so it really needs to make a good impression! I searched through all of their beautiful options and finally stumbled upon this beauty.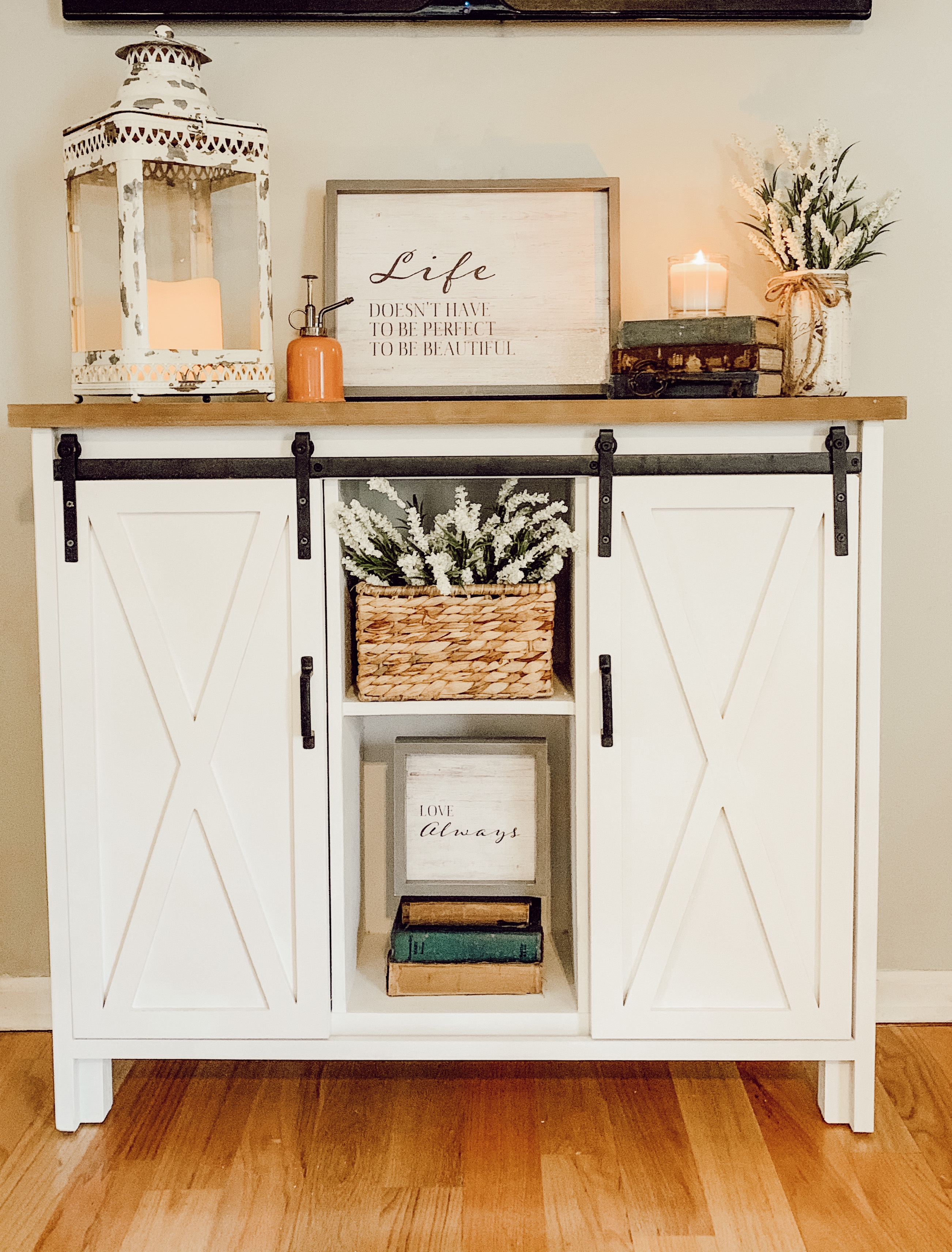 It was love at first sight! Bright, farmhouse, storage, smaller and more flush to the wall. Perfect! It checked all the boxes!!
Now for the fun part, styling it! I have been eyeballing this beautiful, vintage inspired lantern for so long at Old Time Pottery and I knew it would fit so well in this space. This was the last one in the store so I knew it was meant to be!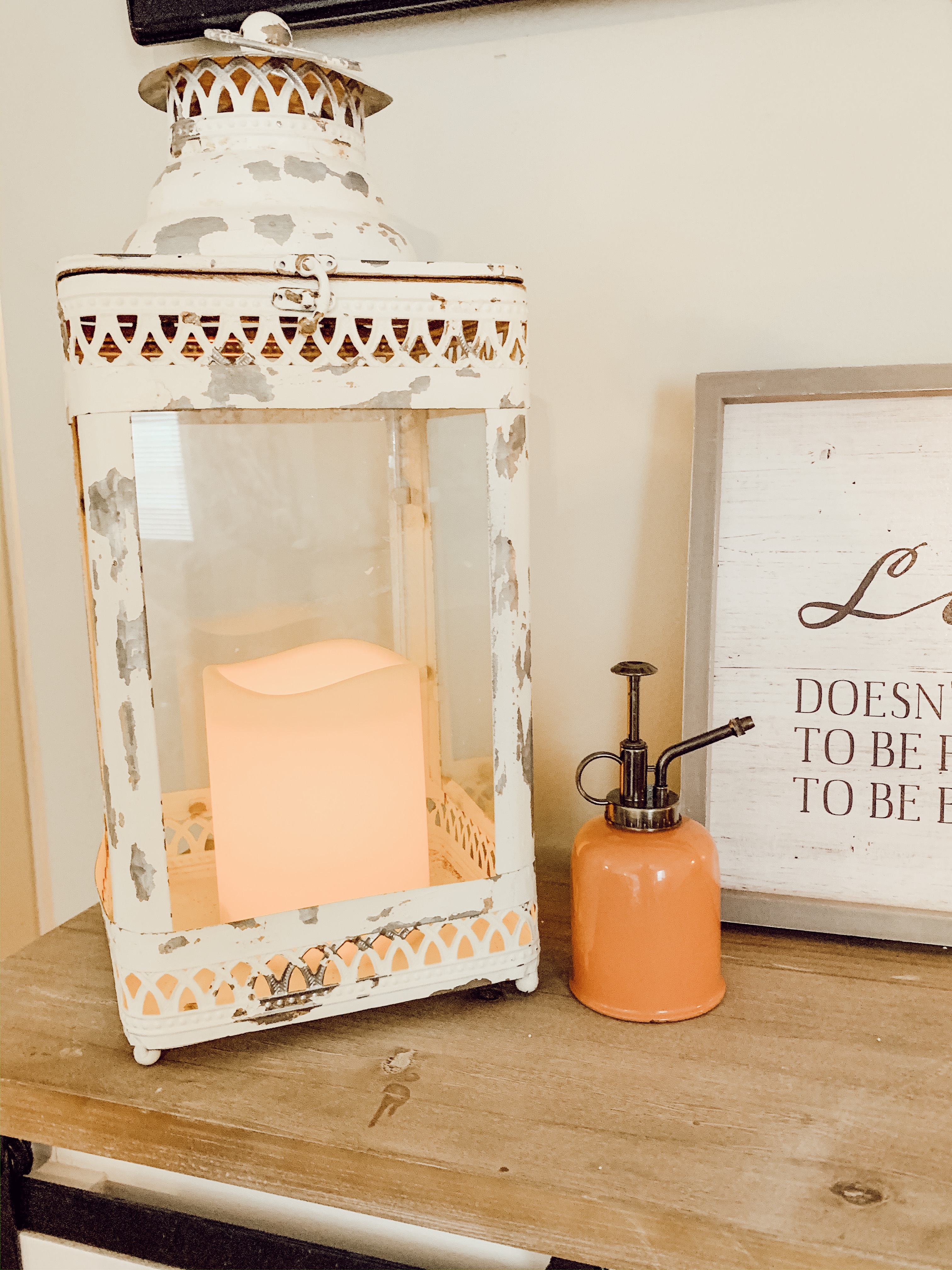 Then I stumbled across this amazing wooden sign and I had to have it, because our home is "Our Happy Place"! When I walk into my home every day I feel full of comfort and peace and that's exactly what I wanted this display to convey. (Hey I made a rhyme!) Our home is our oasis! A place where you can come to shut out the world.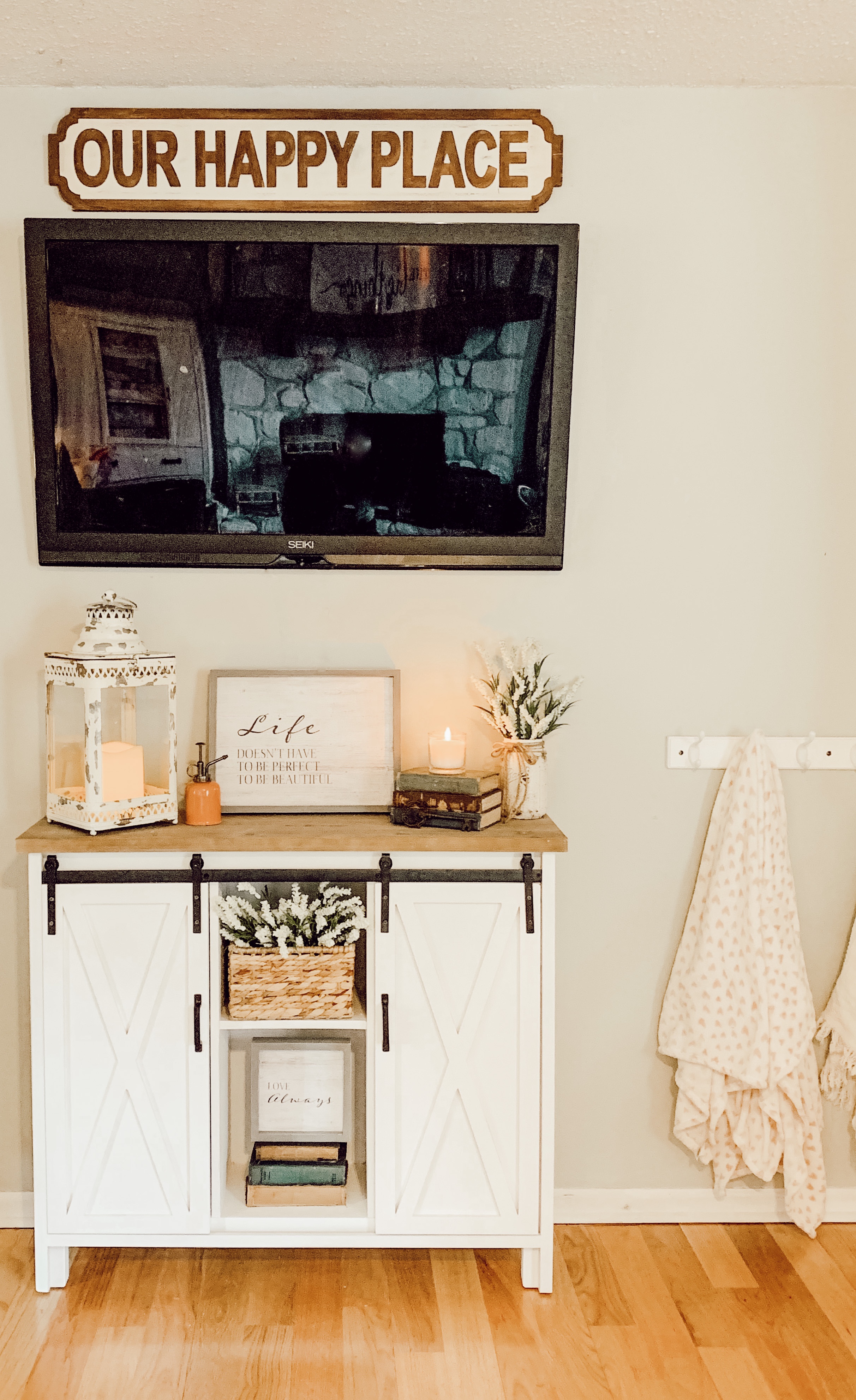 My husband usually goes along with all of my decorating ideas, his only complaint is when I block the tv with my decor. When I was planning this new area I knew I wanted the tv hanging high enough on the wall that it wouldn't be an issue any more!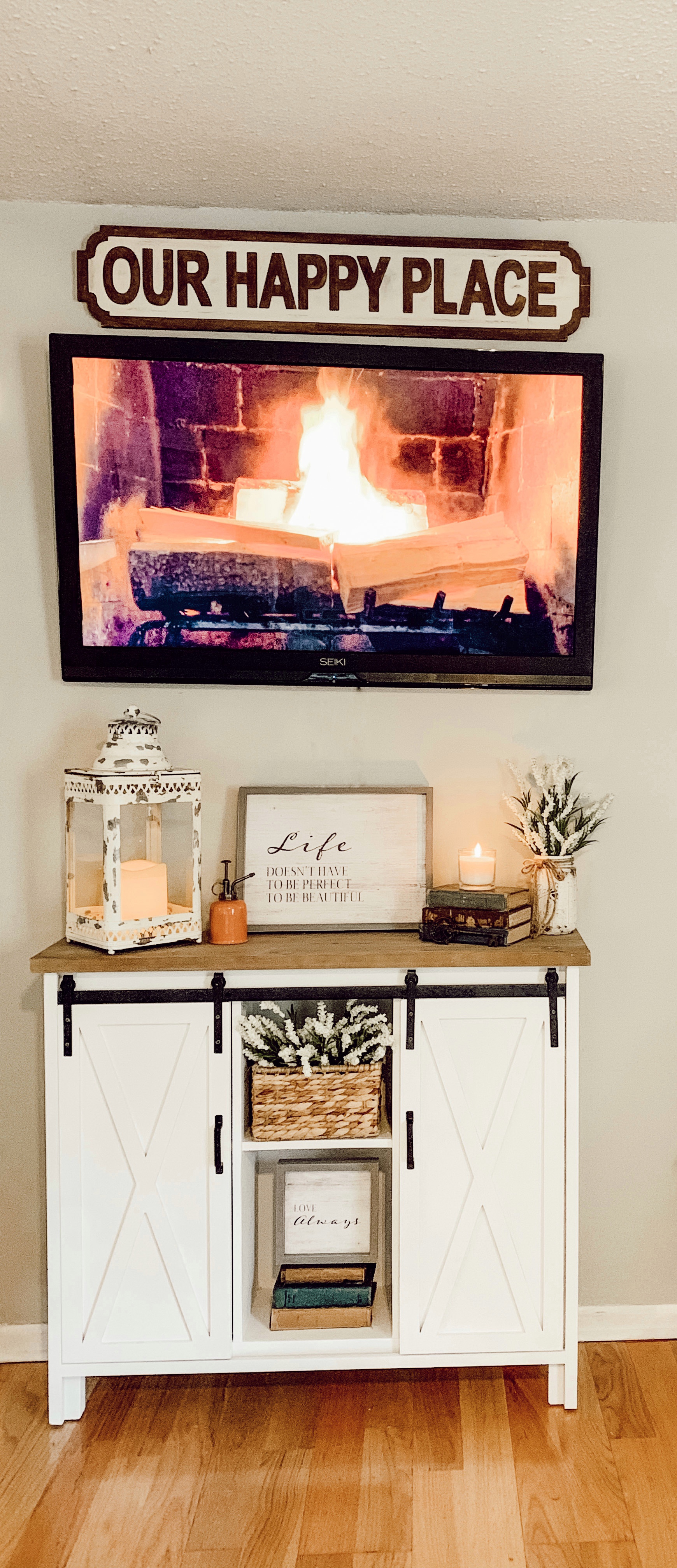 I am so in love with this space and how bright and open it feels now!!
I added a few antiques and vintage pieces and it is the perfect mix of new and old.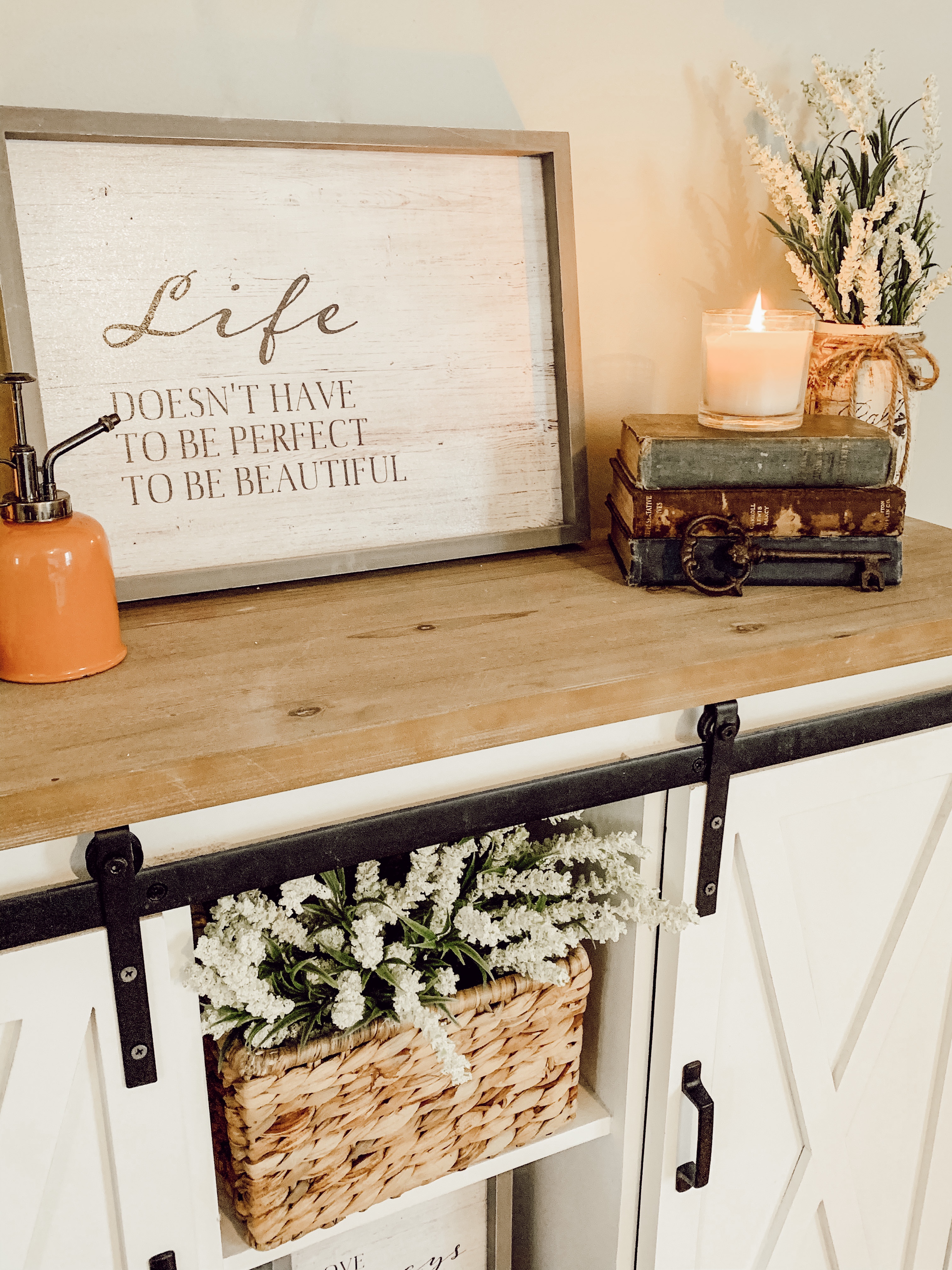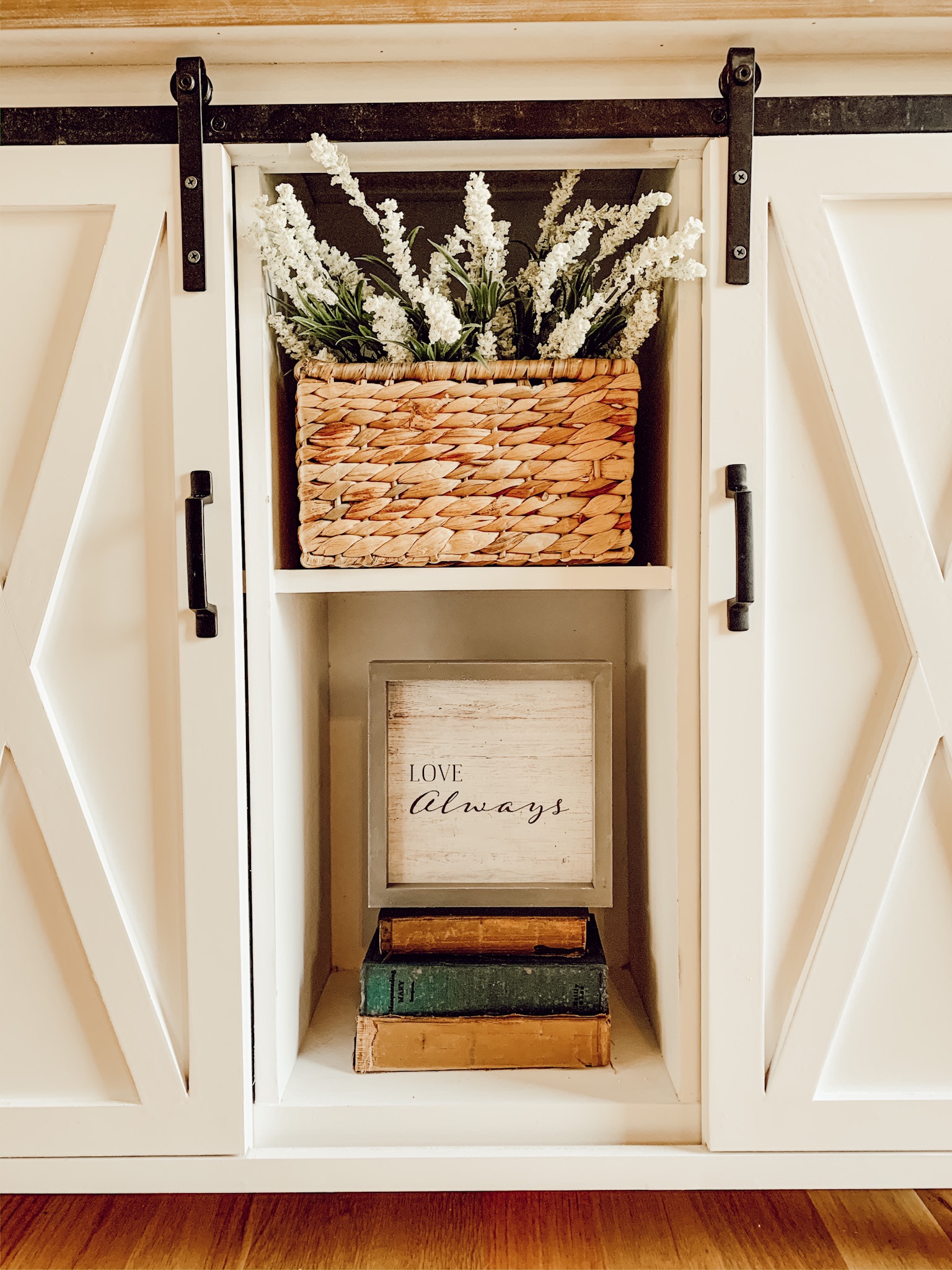 I love the hardware on this piece so much. Soon we will be replacing the door that leads down to the basement with a barn door and I love this piece so much that I think I'm going to mimic this style. Stay tuned for that!
Thank you so much for being here and taking the time to read my blog! Feel free to message me with any questions and you can find me on Instagram at @rebeccaannehome.
~Becca
@rebeccaannehome
You can find all of these items listed at your local Old Time Pottery.
- Farmhouse Cabinet
- Vintage Inspired Lantern
- Wicker Basket
- Faux Florals
- "Our Happy Place" Sign
- Large battery operated candle
_ 2 gray wooden signs