At the beginning of this year I decided to start a living room refresh. I've done a little bit at a time and I am just about finished. I have a couple of things still to finish but it's is 95% complete. By 95% I mean I still can't decide on a rug 8 months later!! Why are rugs so hard?!
Since we've lived in this house I have hated how dark and drab the living room was.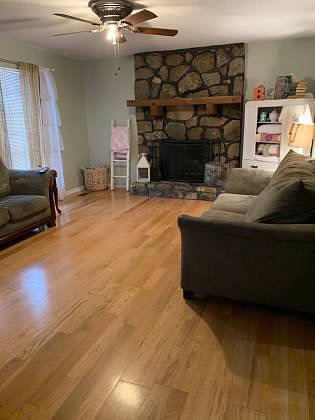 I started by painting the fireplace which made a huge difference in the room.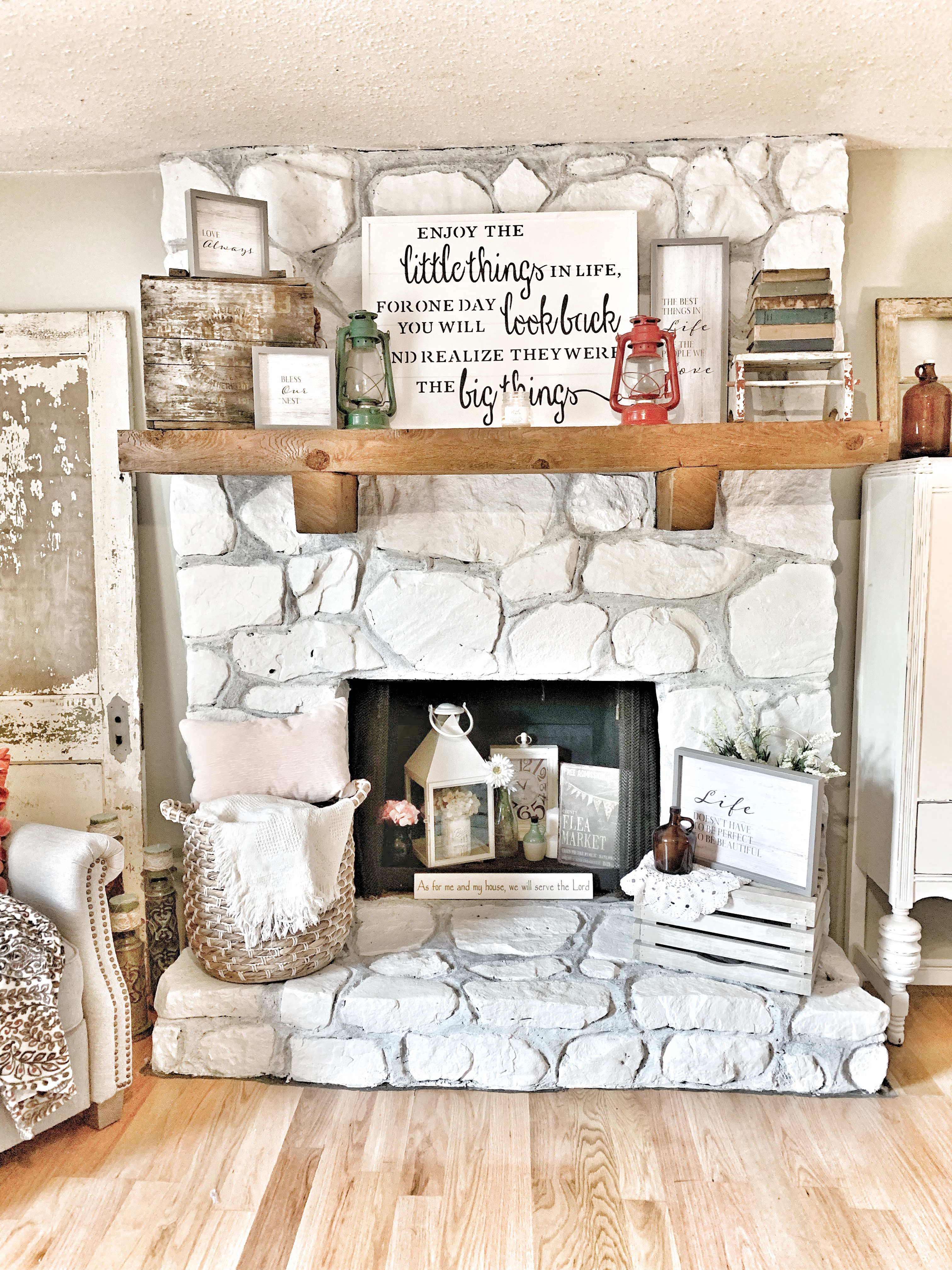 Next I brought in some color! I love color and I'm loving burgundy and rust colors for fall. And since fall is right around the corner I'm incorporating more and more rust/burgundy/maroon.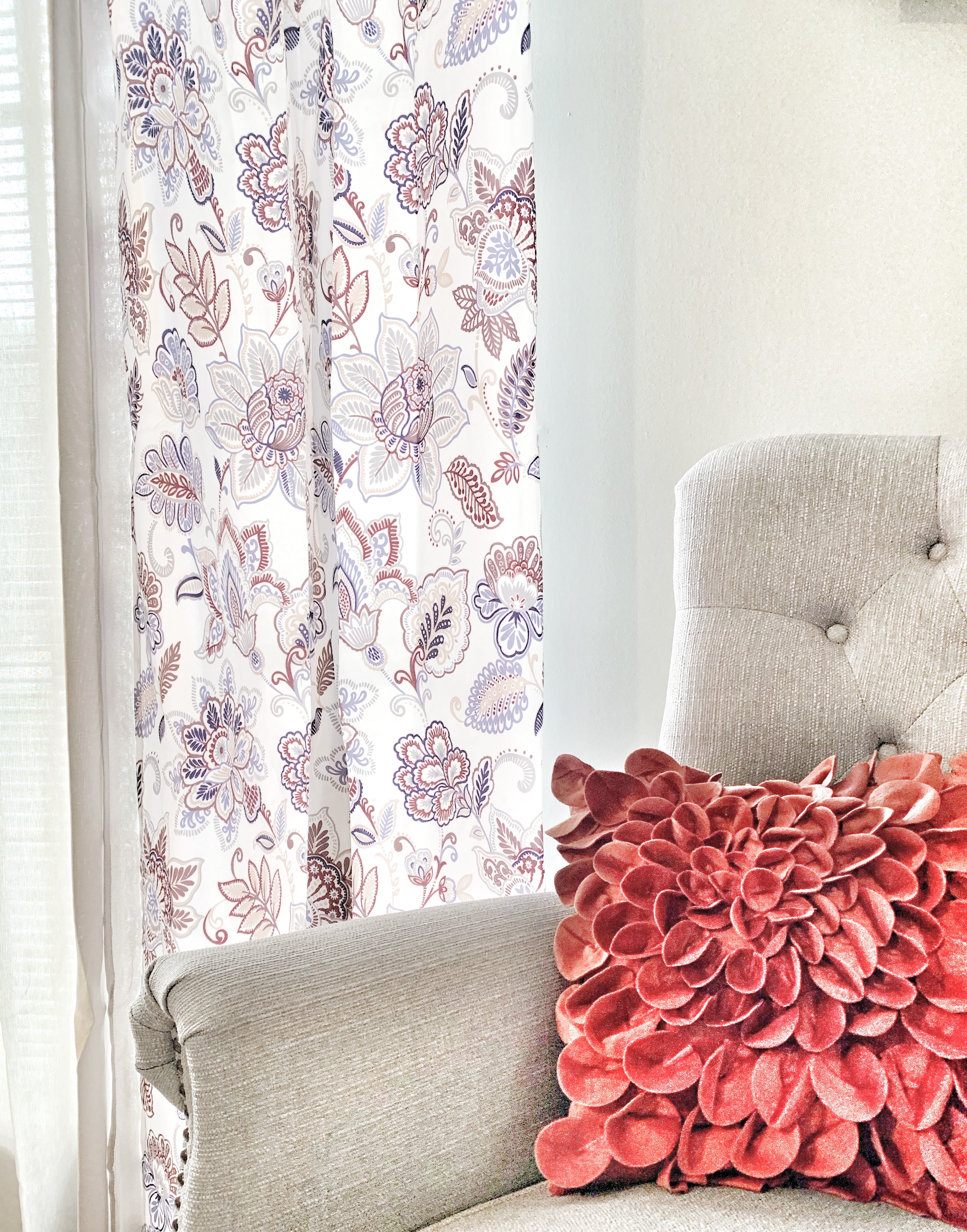 Next I wanted to incorporate a little vintage with the new because I love anything old! In my opinion a mix of new and old is just perfect!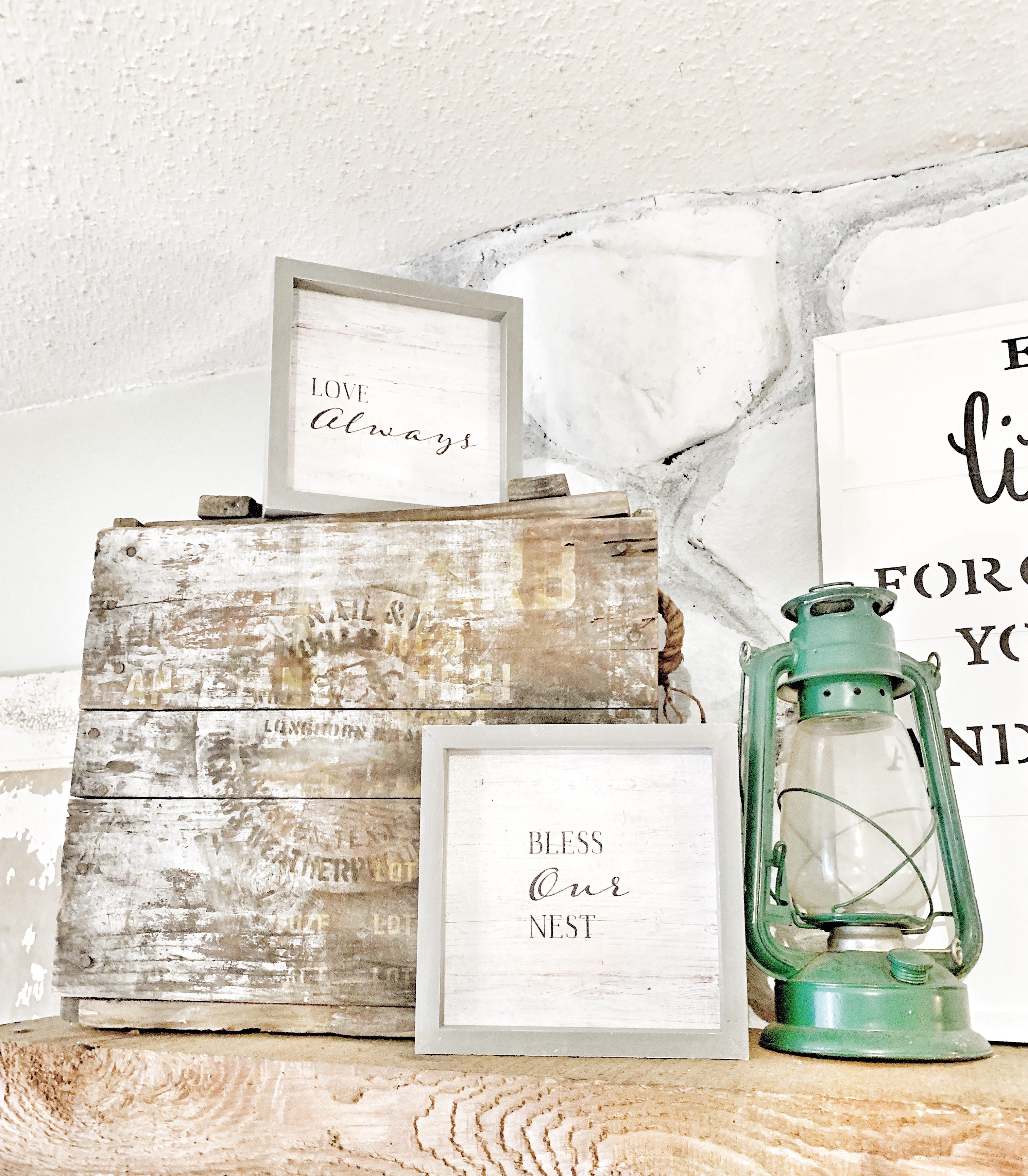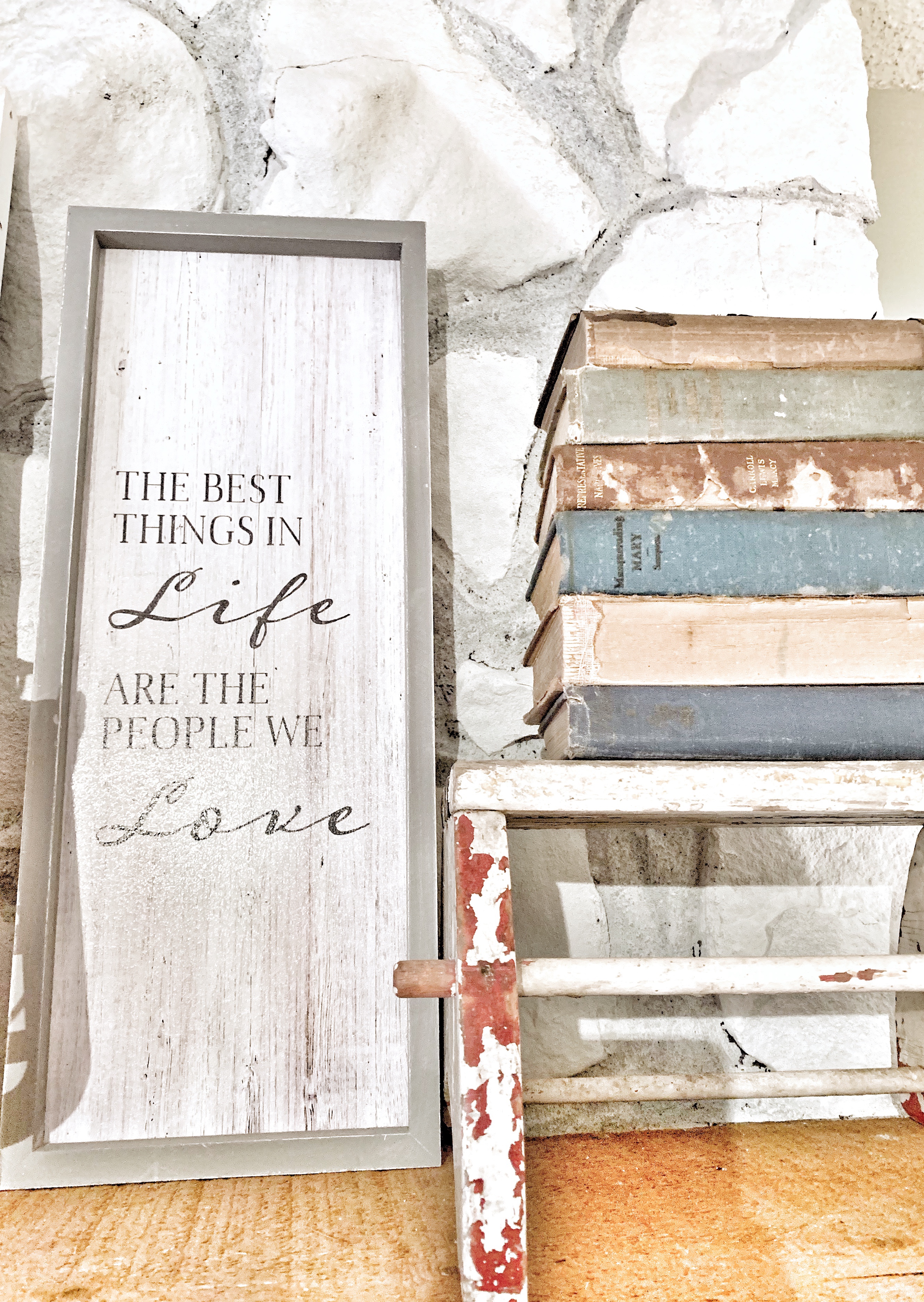 All summer I have had bright faux flowers so I decided to tone it down a little and bring in more neutrals and I am loving it.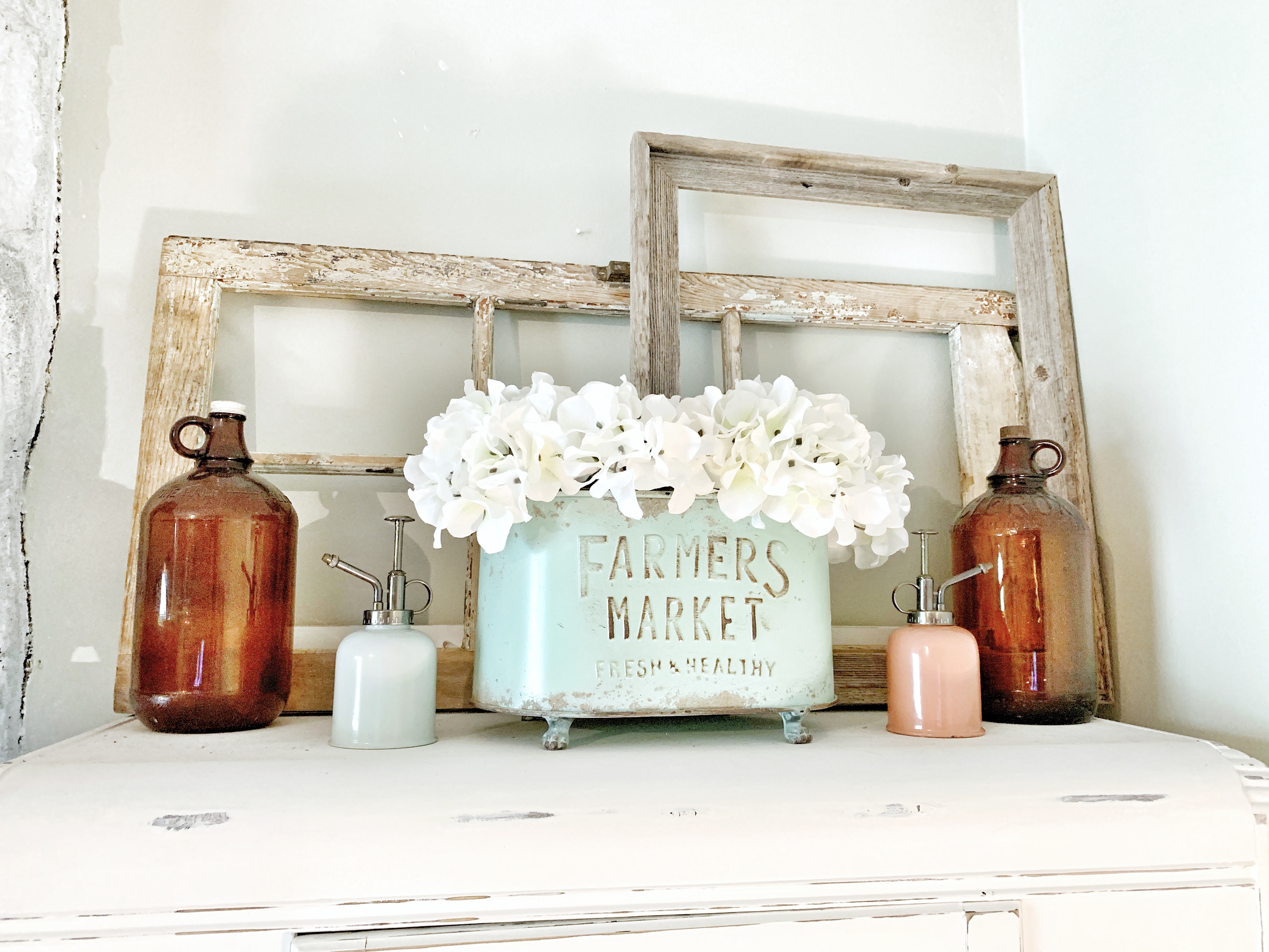 I don't know about you guys but I love lamps. Something about the soft glow of a lamp makes a room feel so cozy. I didn't want anything huge so I went with this mini lamps and they worked perfectly for the space.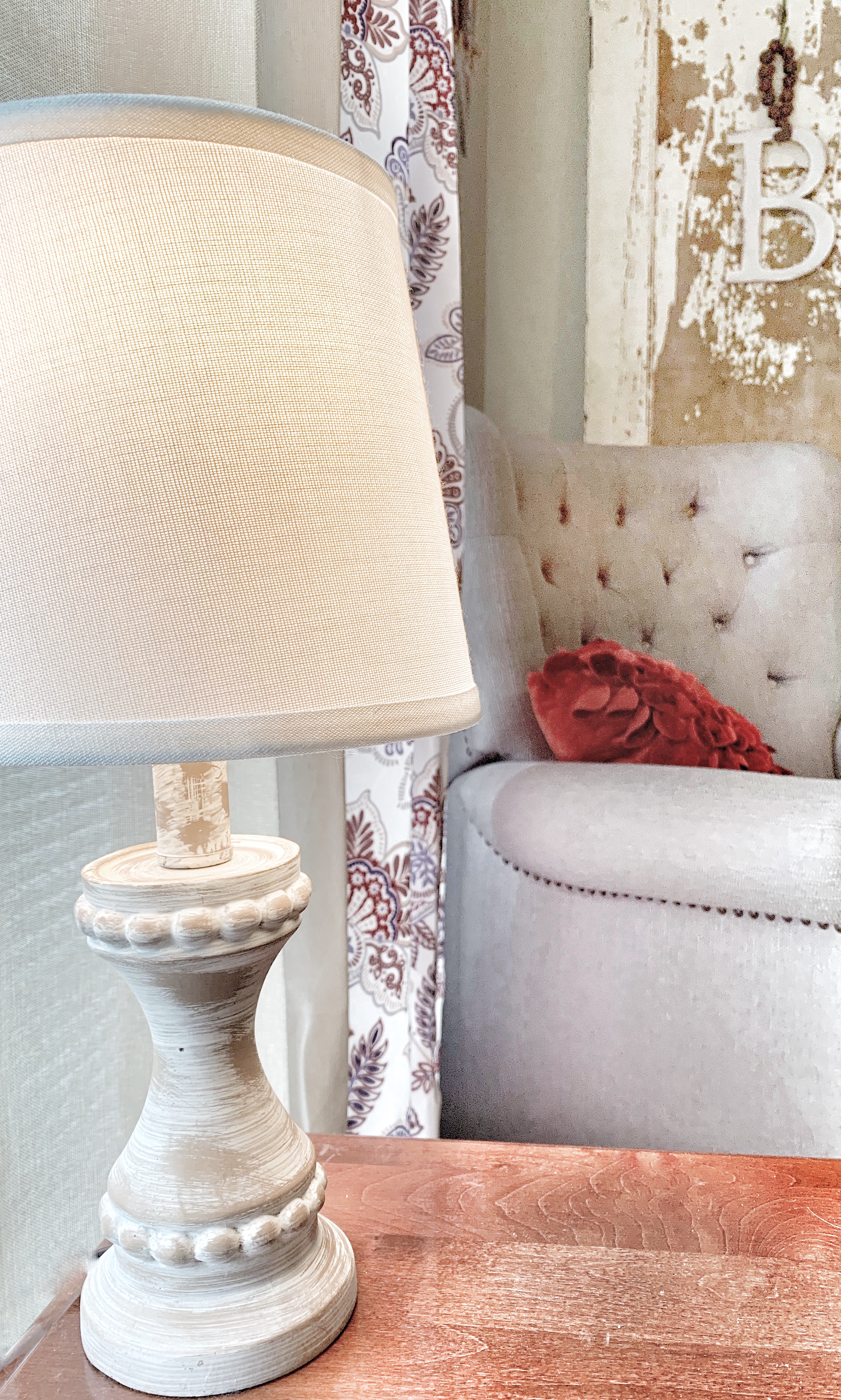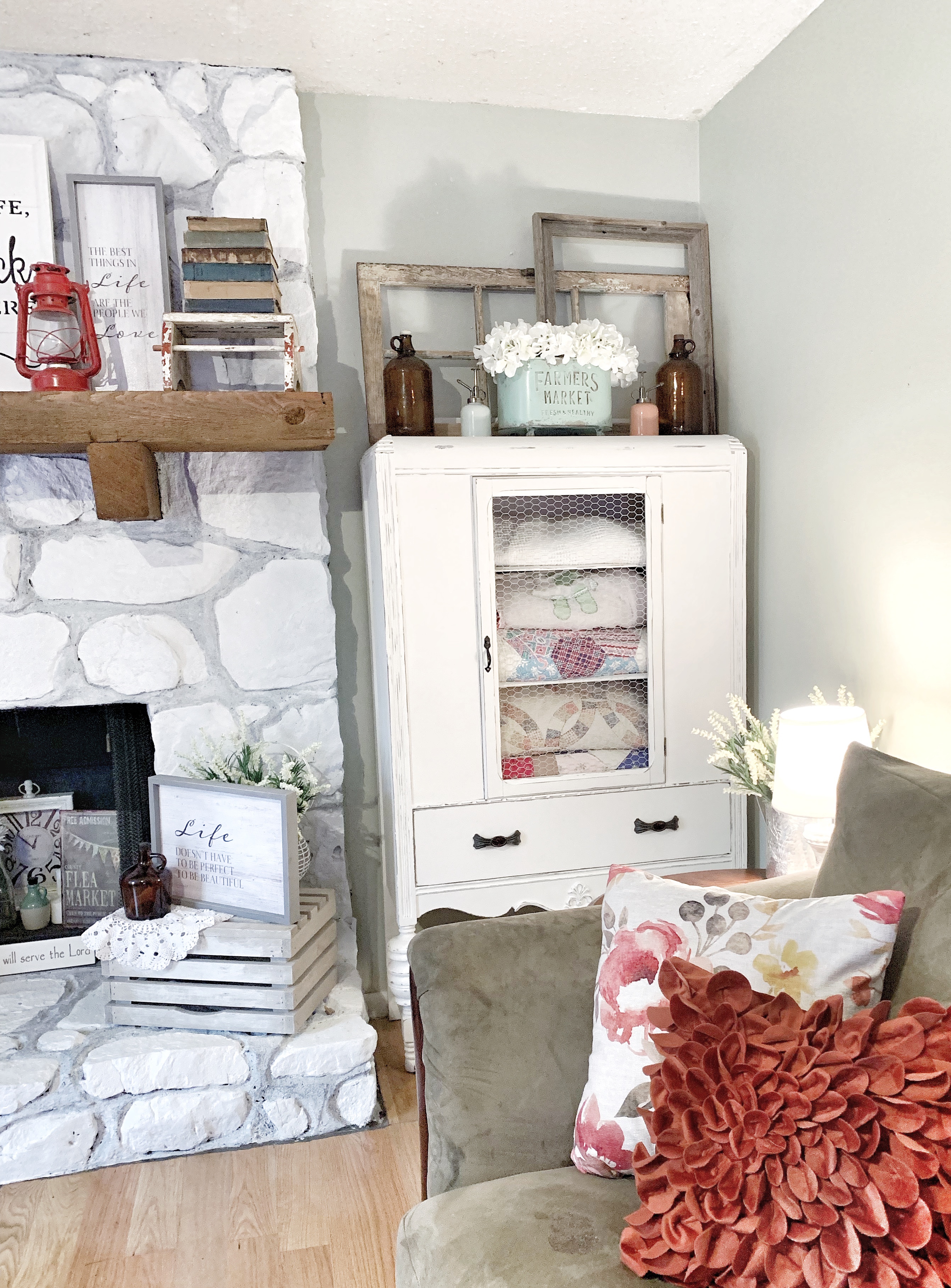 Lastly, I had to add throw blankets and throw pillows of course. You can't curl up with a good book without those two items!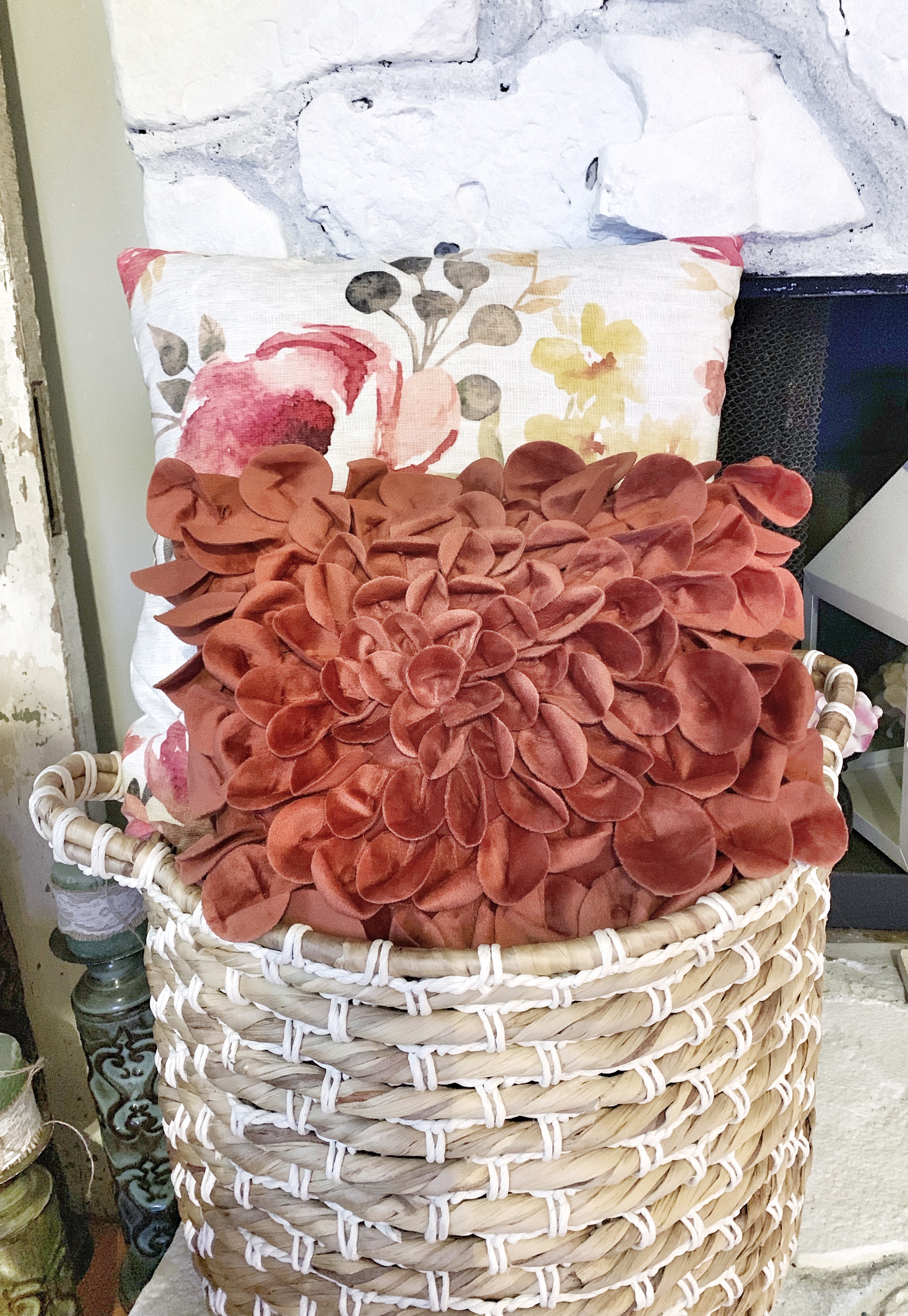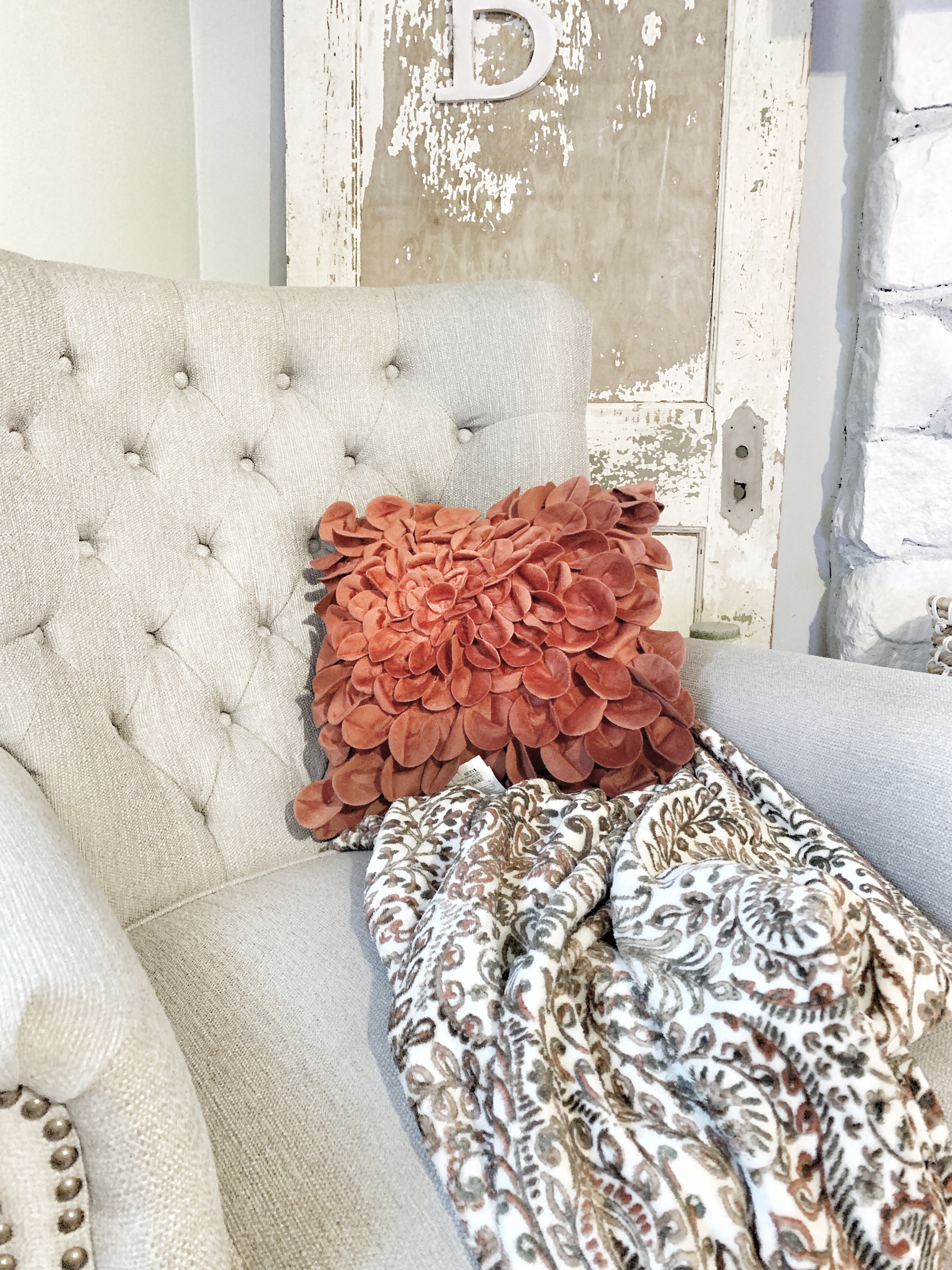 I am so excited with how this room turned out!! It is so much more cozy with the warm tones and a great mix of vintage and new!!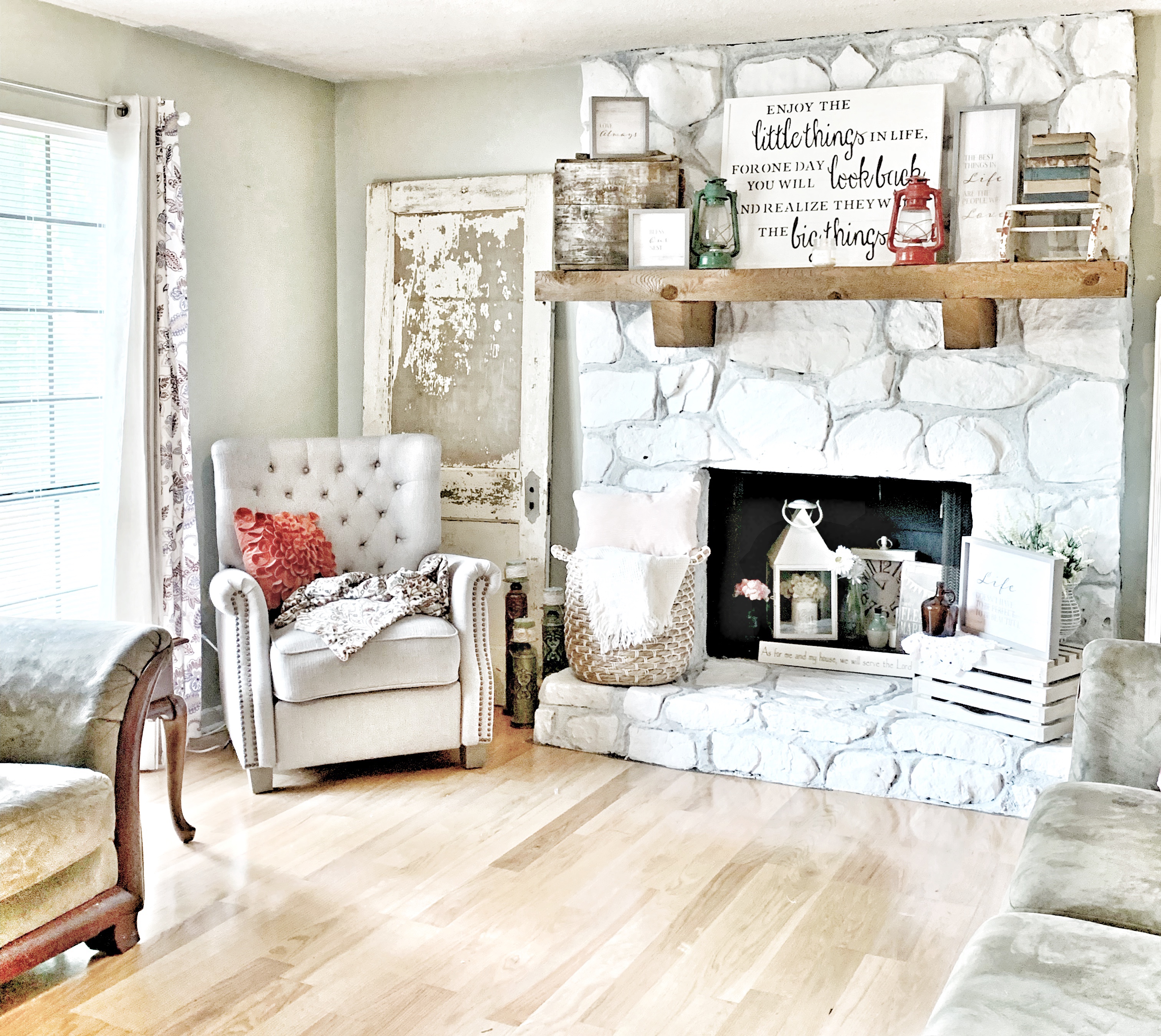 I had to have these precious signs from Old Time Pottery also. I love the sayings on them and thought they fit perfectly for a family room!!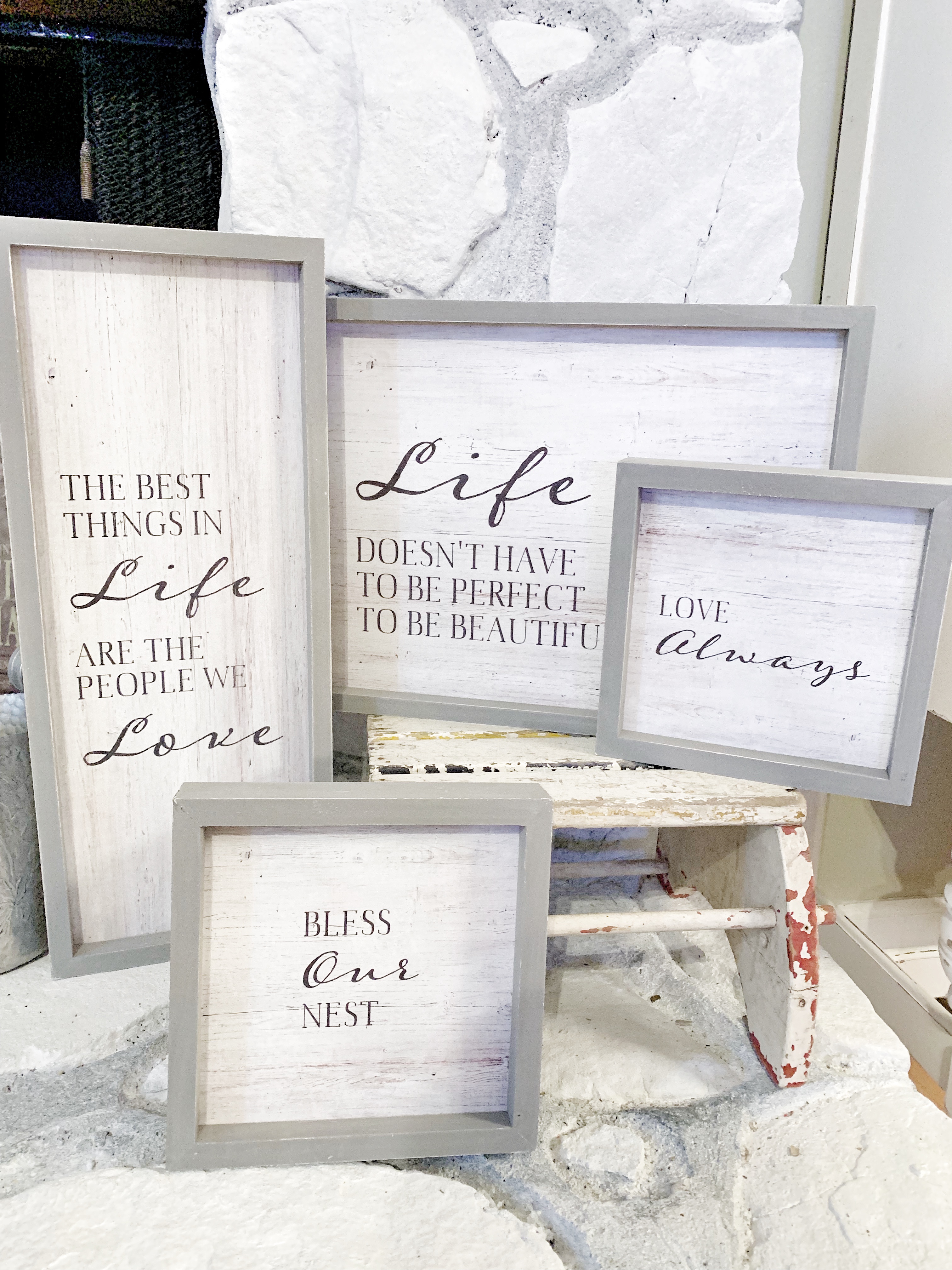 I had so much fun creating this family space. Now if I could just decide on a rug the room would be complete!!
Thank you for reading and if you have any question feel free to shoot me a message.
~Becca
@rebeccaannehome
Items from Old Time Pottery
-throw pillows and blanket
-curtains
-lamps
-faux florals
-signs
-farmers market metal container