One of the most frequently visited spots in our home is the pantry. With 3 kids and a husband that all love to snack, someone is always in there.
The problem is none of them pick up after themselves! They will open a box of something and then just sit it in the floor or on a different shelf. Things get knocked over and spilled all over the floor. Anything that doesn't have a home like extra bags or lunchboxes goes in the pantry floor. Most of the time you can't even shut the door!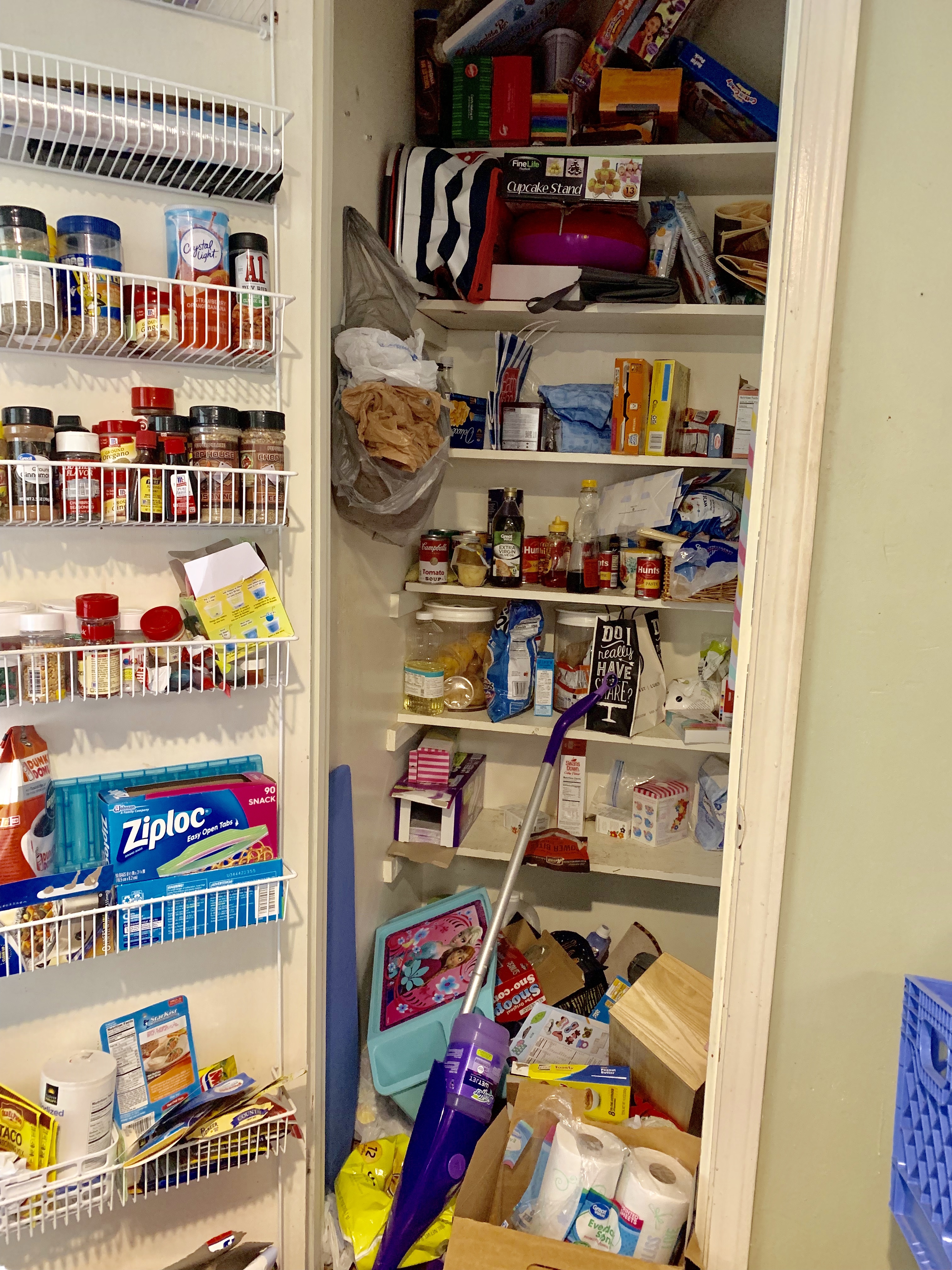 Well I've teamed up with my favorite store Old Time Pottery to get this pantry under control!!
I started by completely cleaning out the pantry and starting fresh.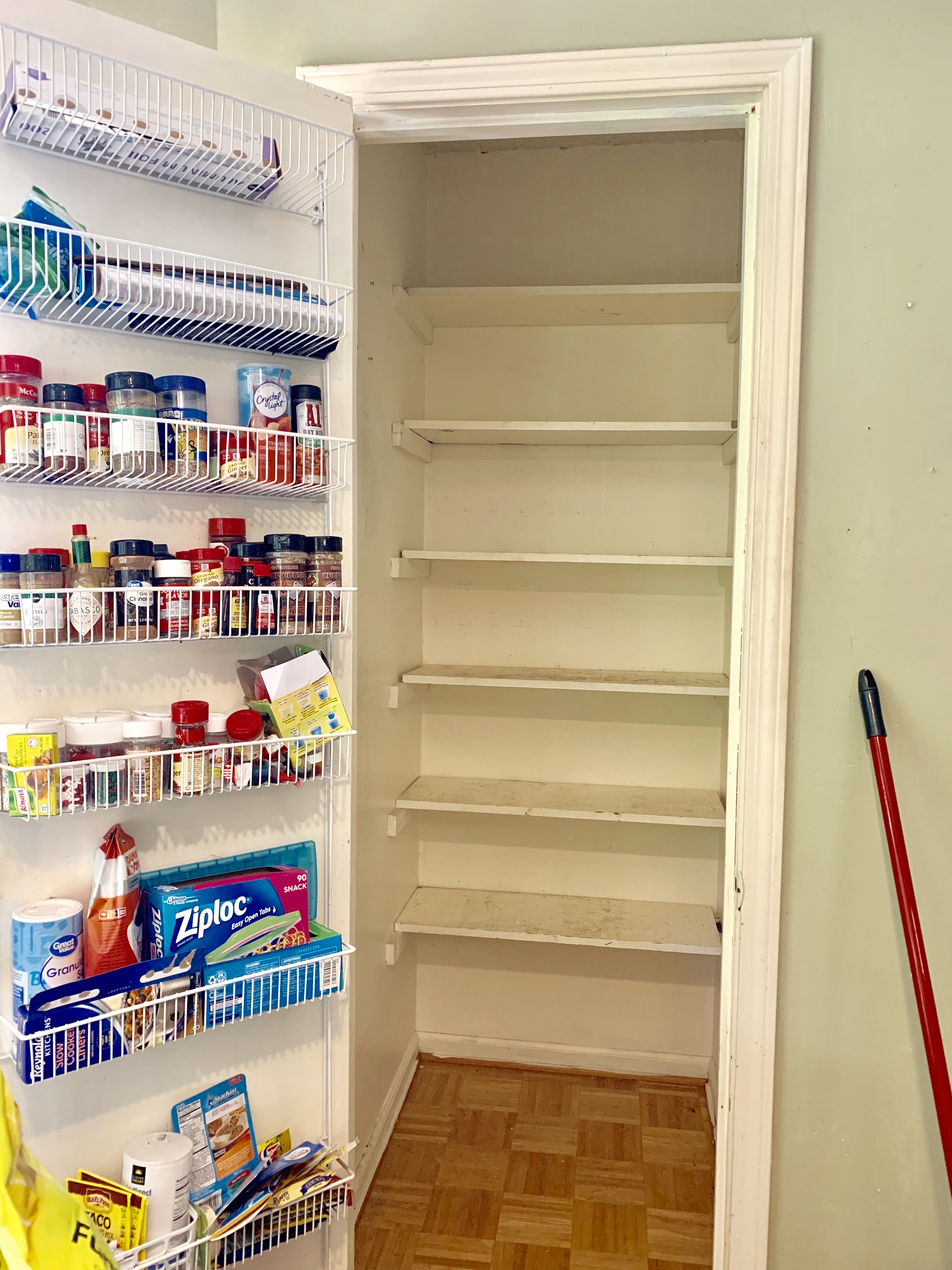 I took the shelves out and gave them a fresh coat of paint, painted the walls and added this cute contact paper I found at Old Time Pottery.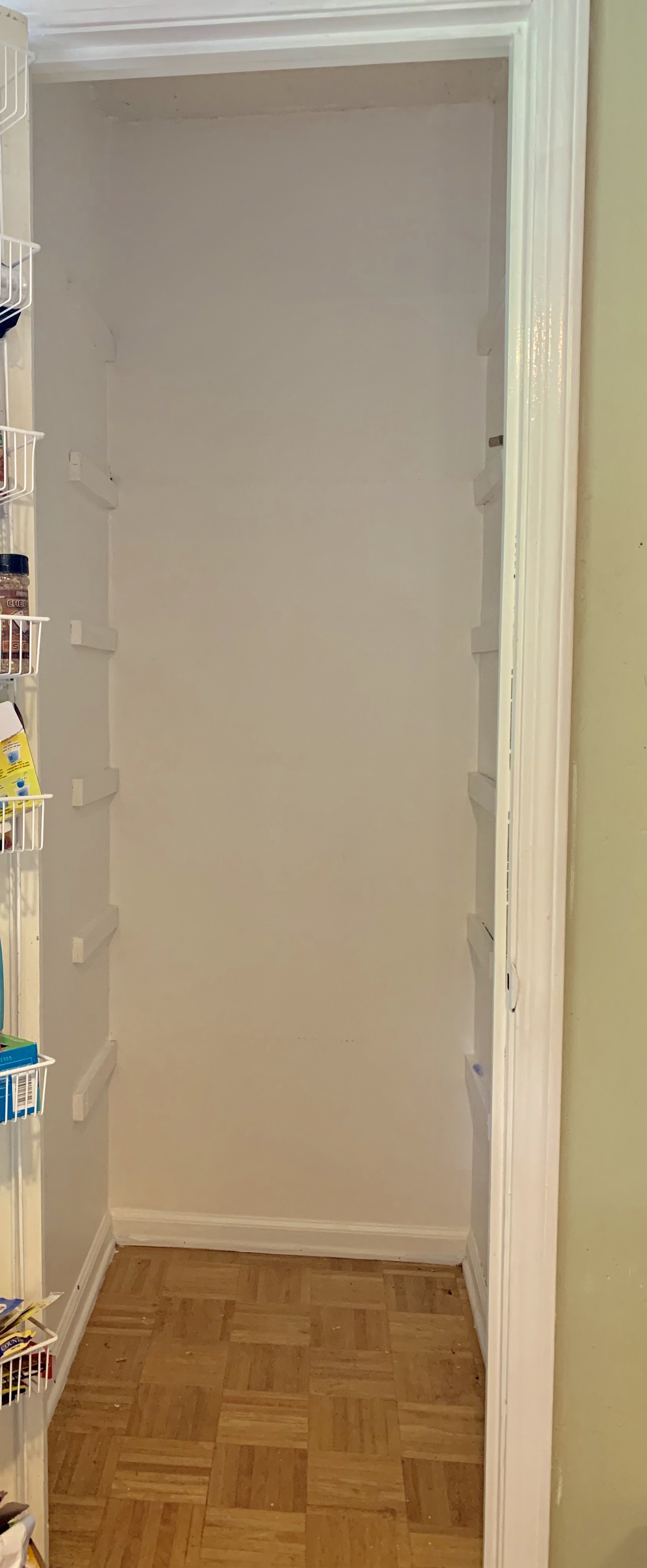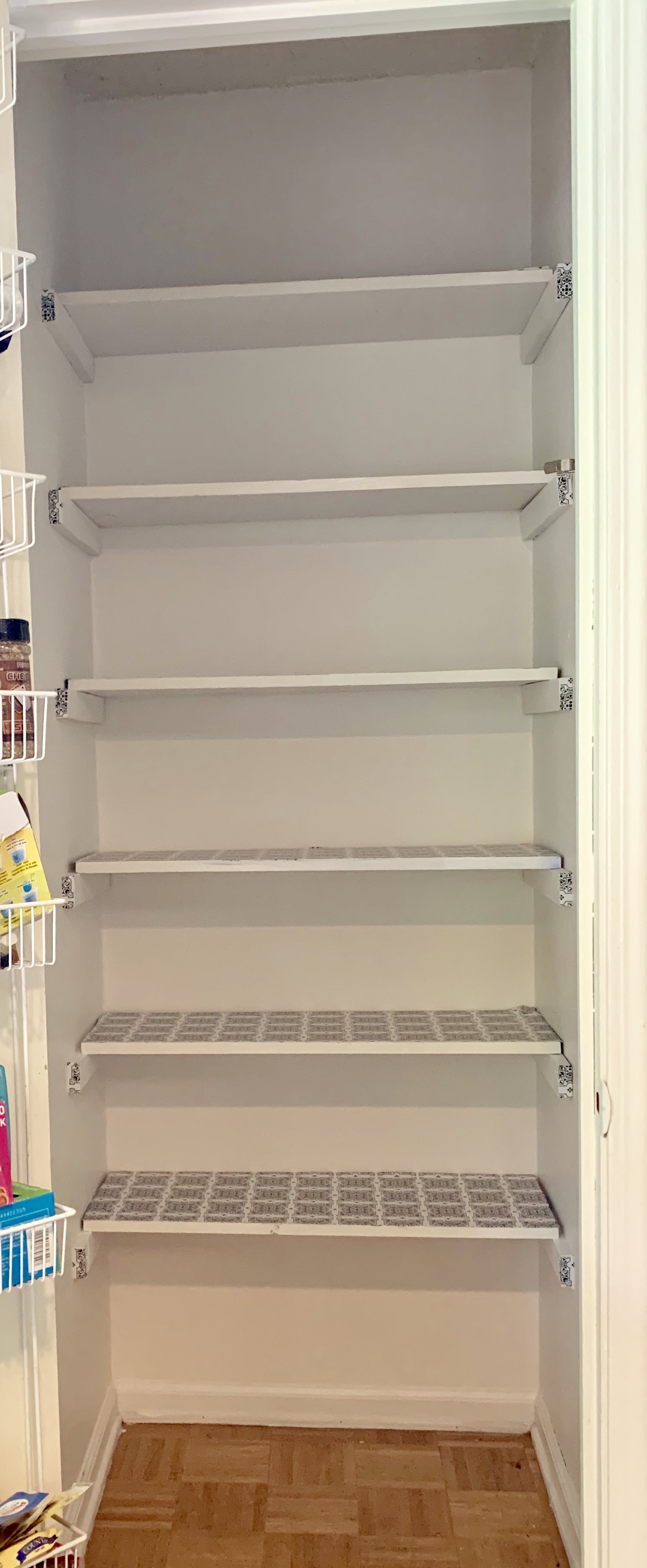 My first thought was to put the kids snacks on a low shelf so they will be easily accessible. Also to go ahead and get everything out of boxes and ready to grab so that nothing ends up in the floor.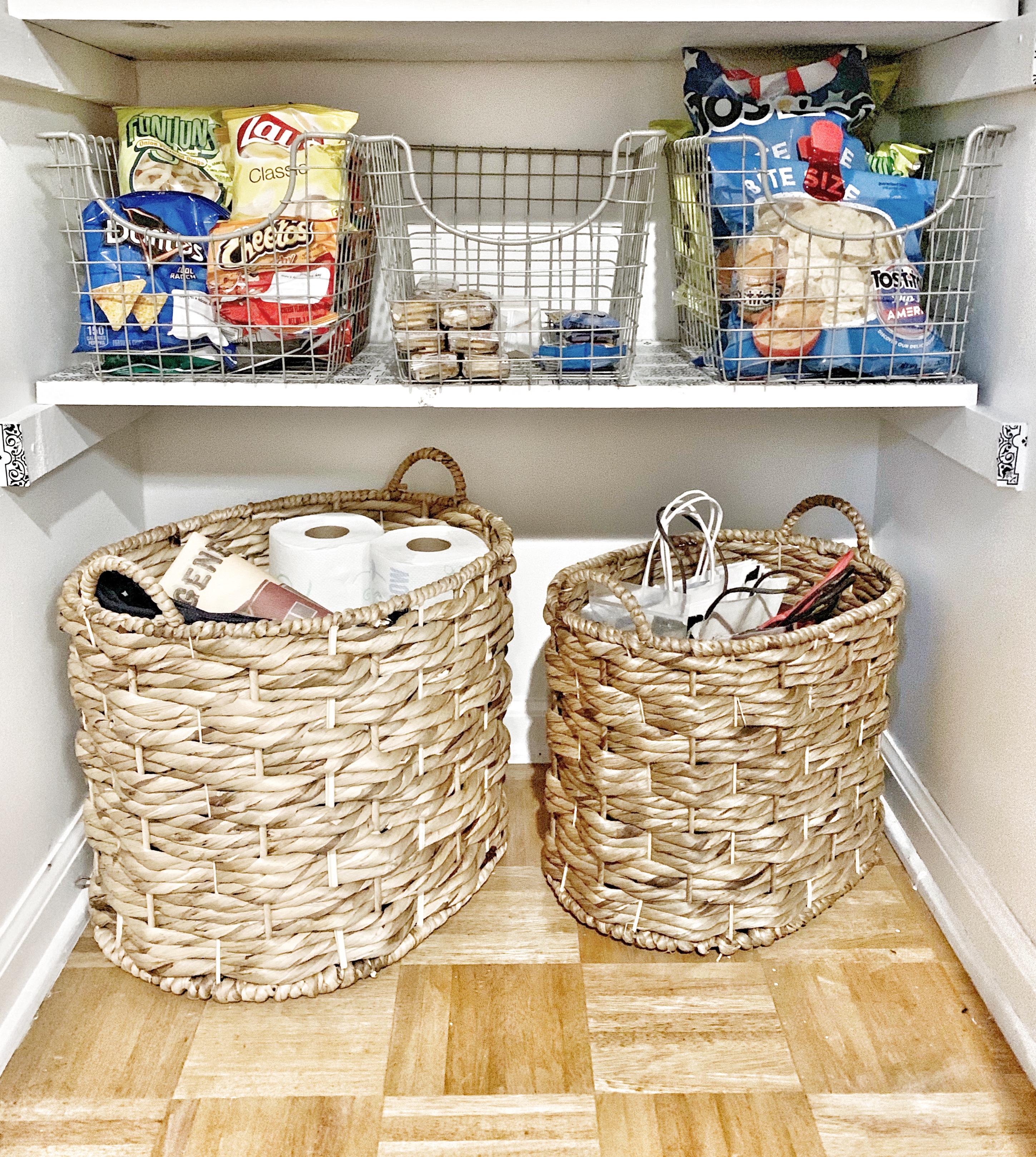 The next problem is that no one closes boxes of cereal properly so cereal gets stale and has to be trashed. We all know that groceries are outrageous so throwing away and entire box of food kills my soul a little! I found these fantastic containers for cereal and small snacks!!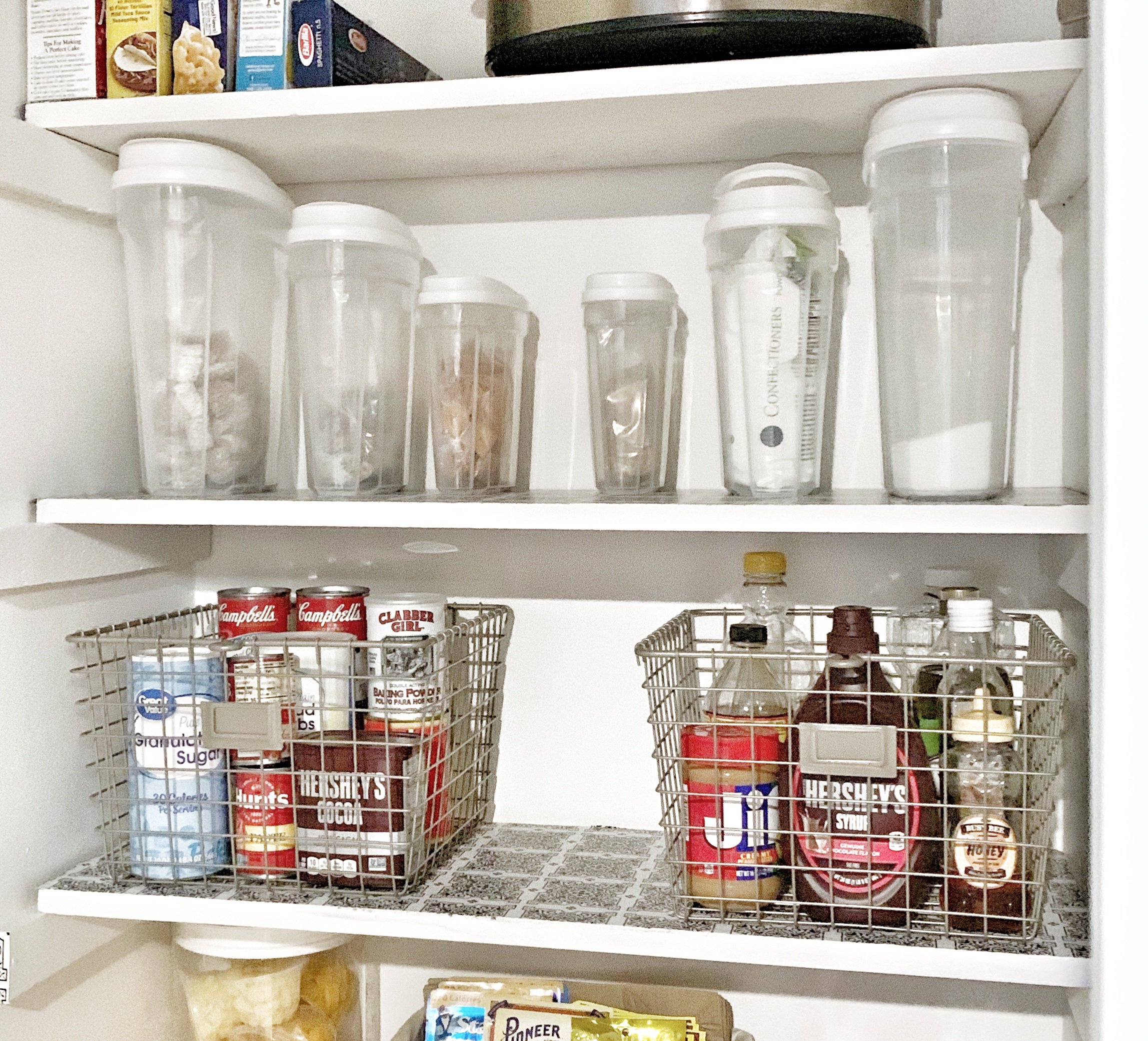 Instead of having to wash the containers every time we change out the food in them I had this idea: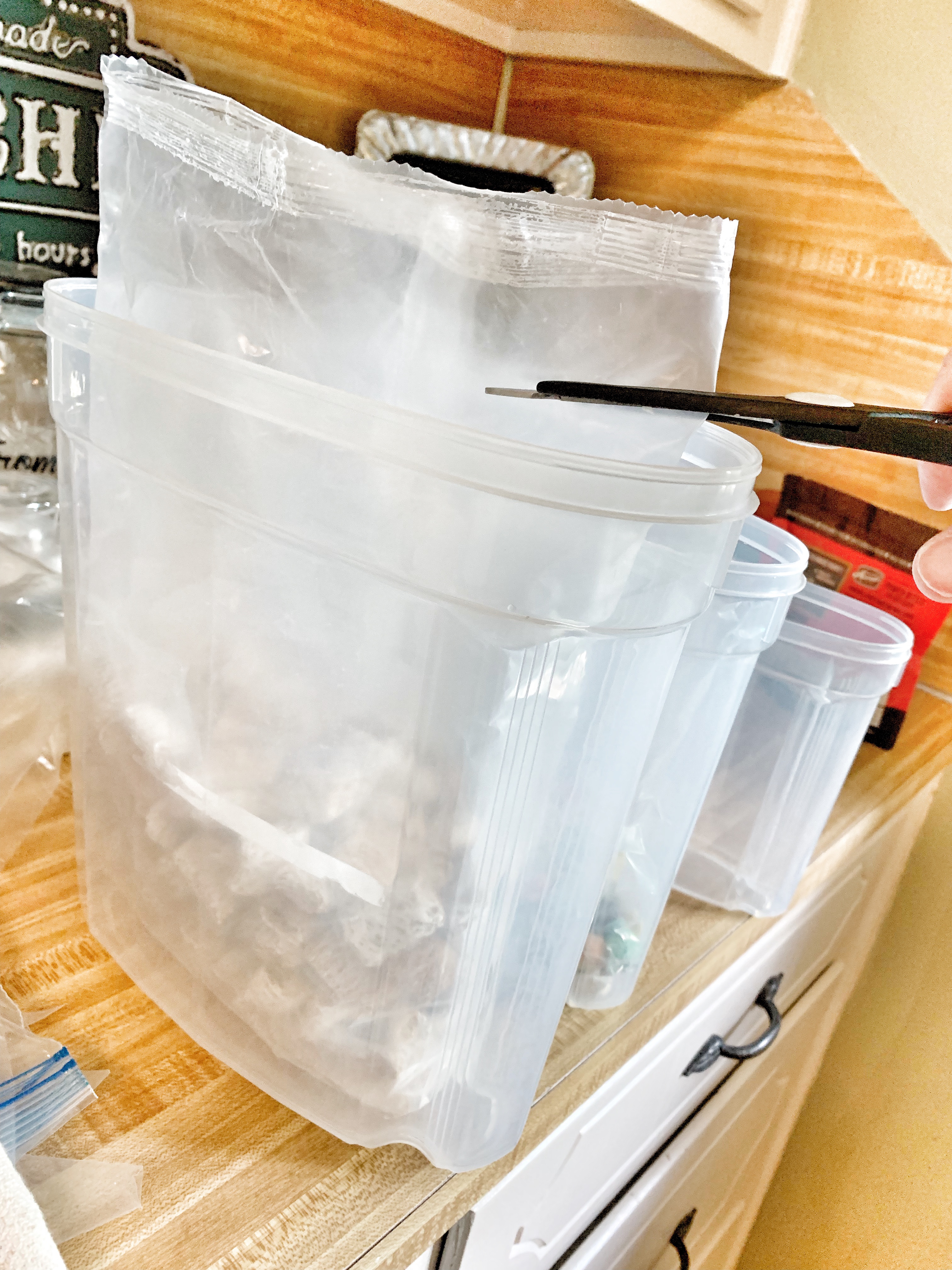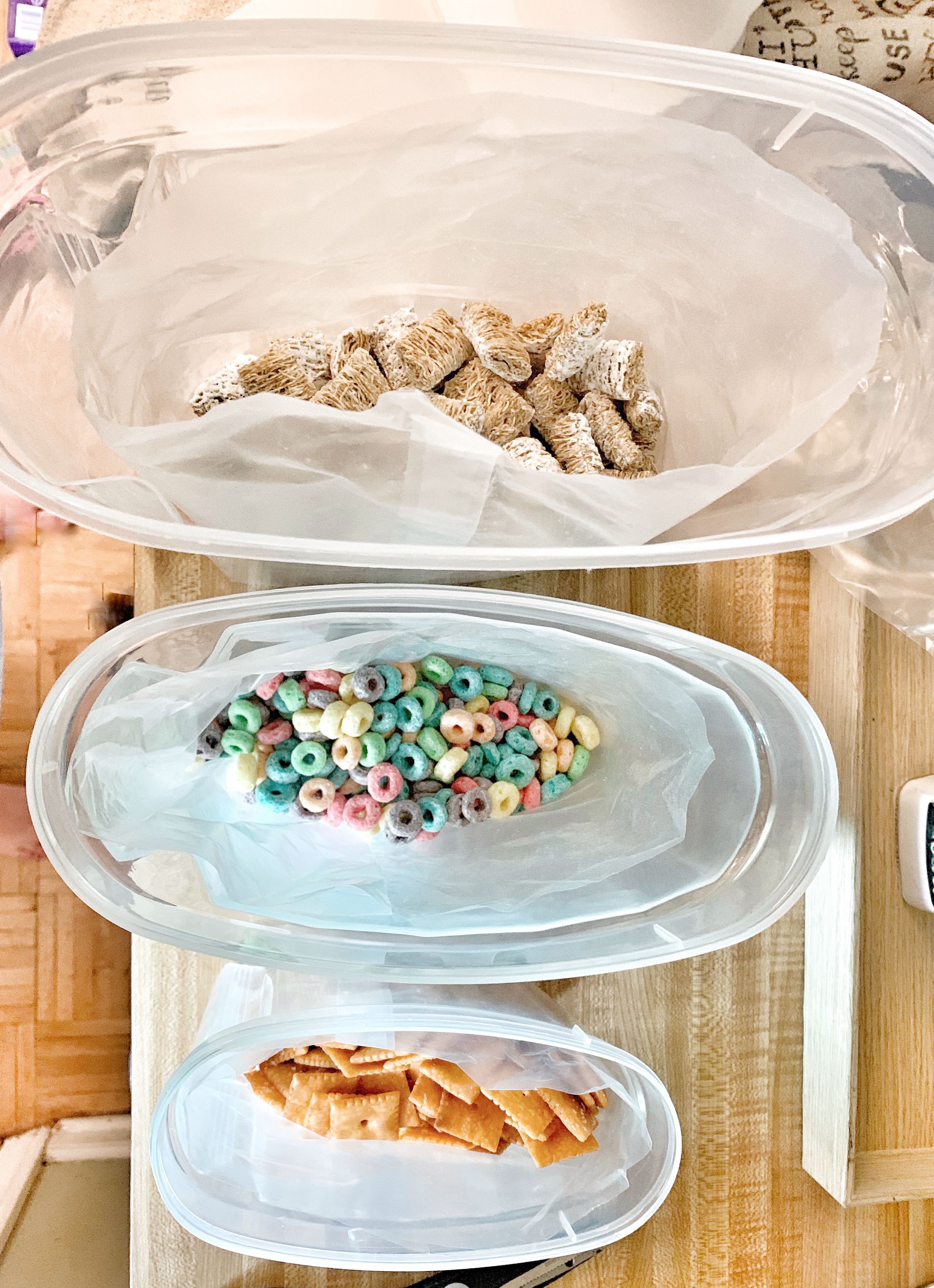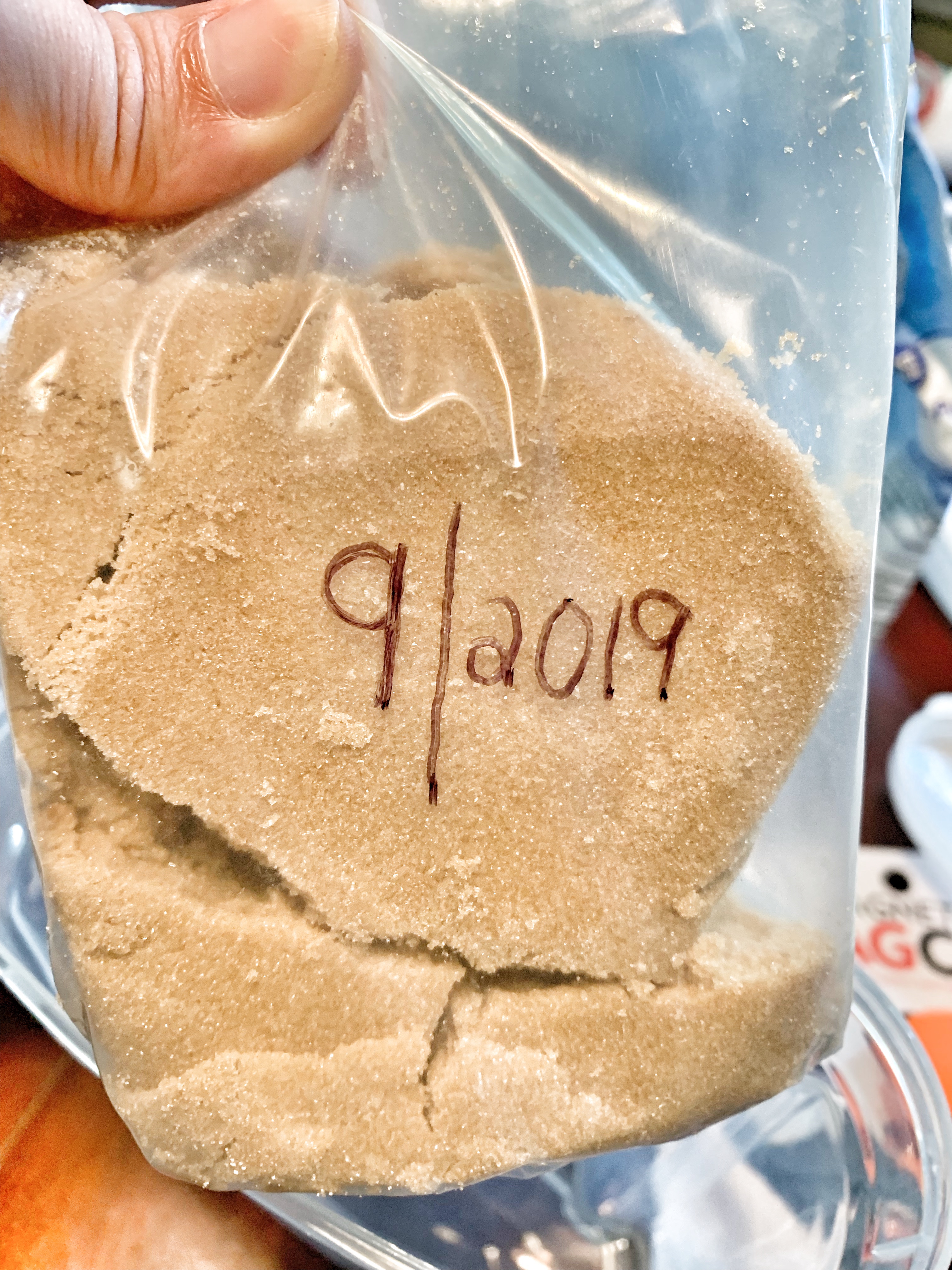 This way you just pull out the empty bag and drop a new one in. So easy!!
Then the bottom of the pantry is always littered with things that don't actually have a home so I found these beautiful heavy duty baskets to hide all the things!!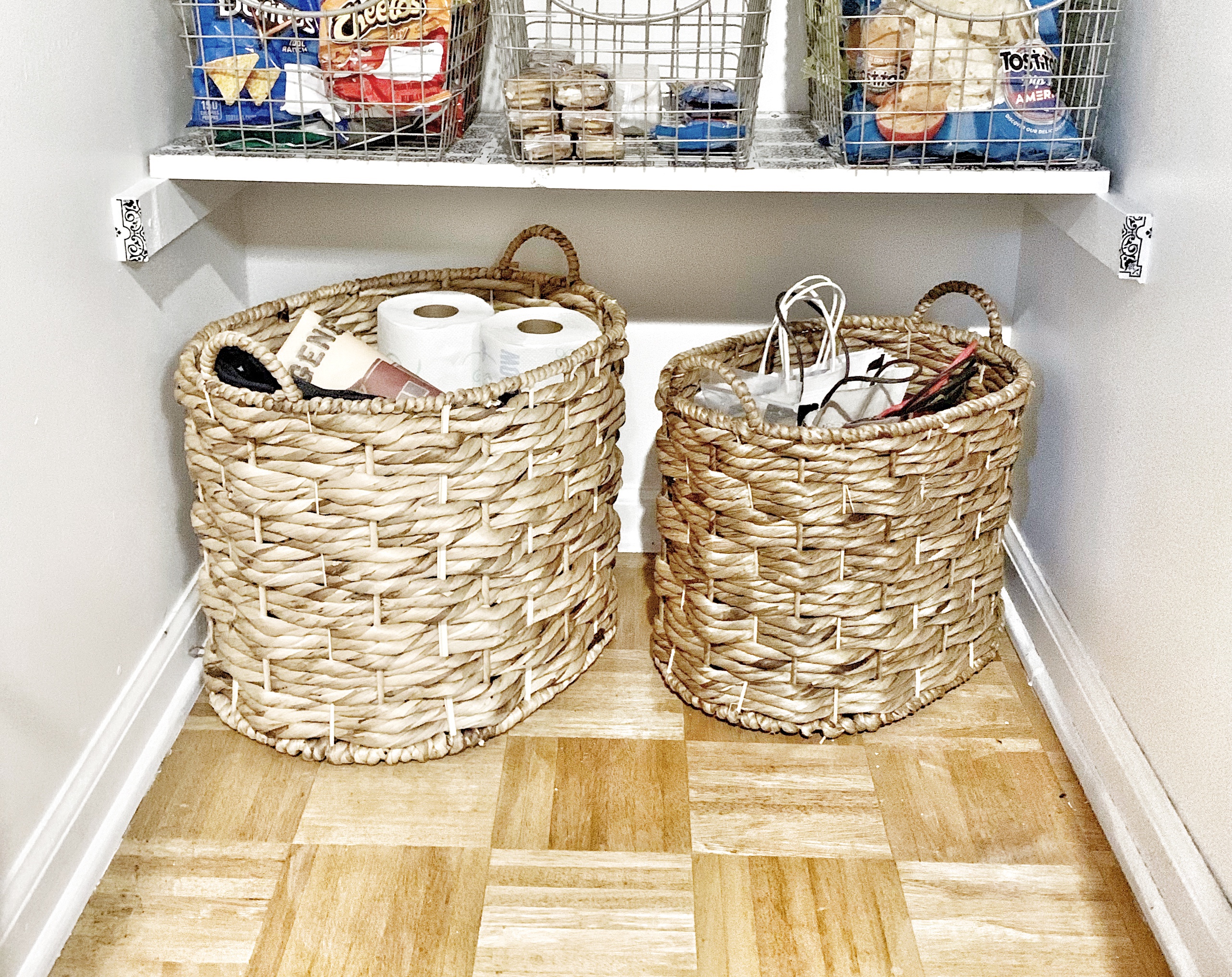 Another big problem is because of the mess I have no idea what we need and don't need so I end up buying multiple boxes of the same item or not buying things we need. With these see through baskets I know exactly what we have!!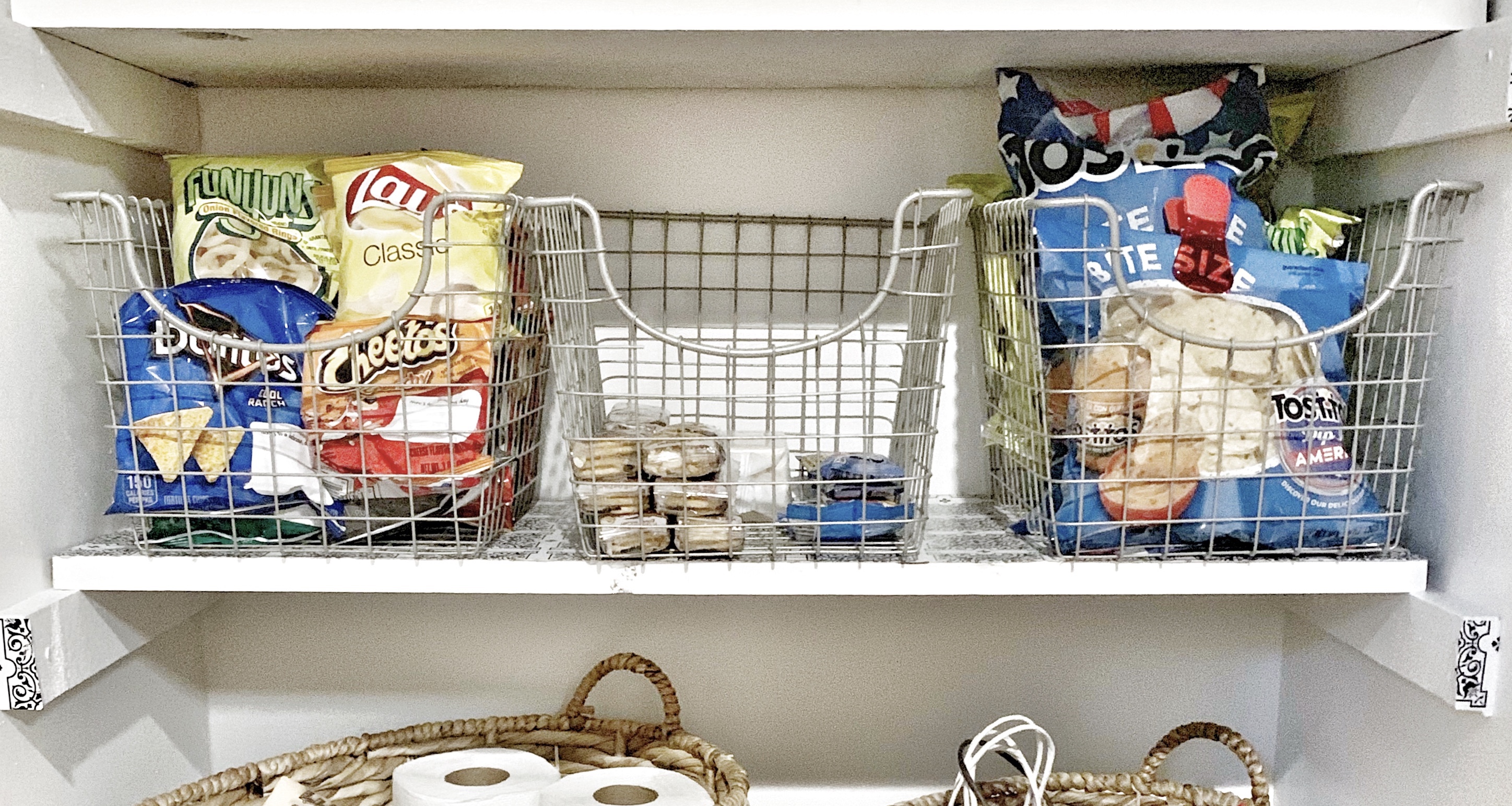 I am so relieved to look at this pantry and see how neat and organized everything is!!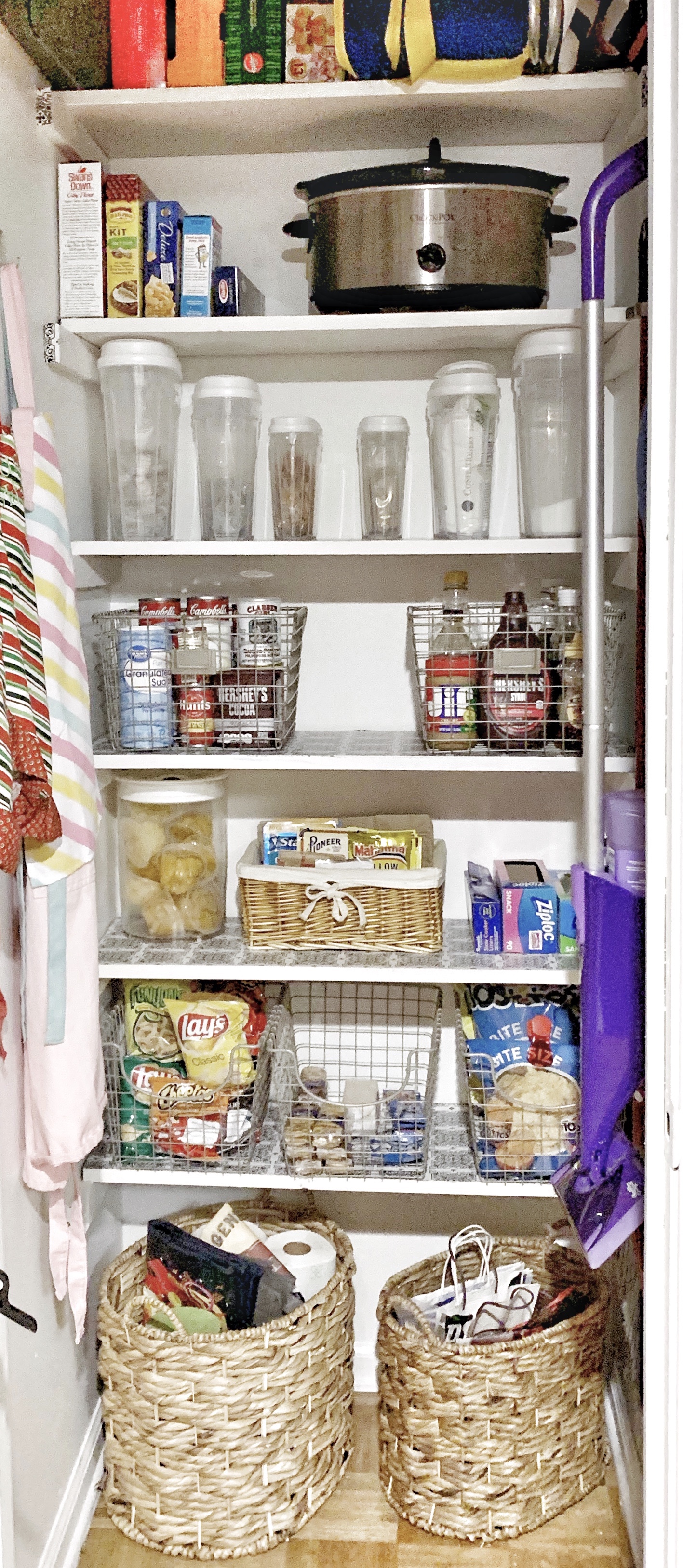 And how cute is this pantry sign!! I know that I went in for organizational pieces only but I just couldn't pass up this sign!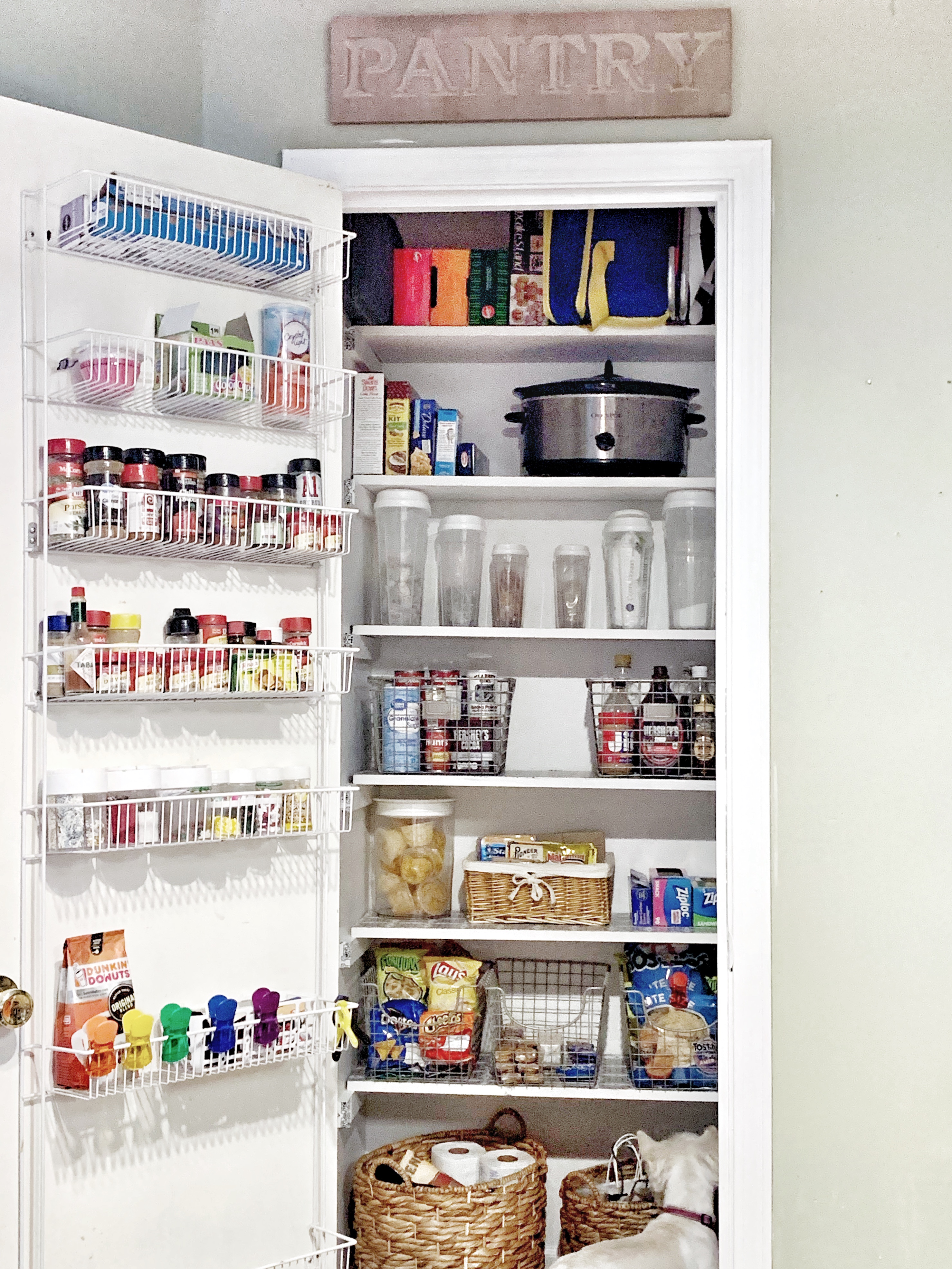 Even the dog thinks she can help herself now! 🤣
Thank you for being here and taking the time to read my post!!
~Becca
@rebeccaannehome