Hi friends!! Thank you for being here! I hope you all had a wonderful Easter! We celebrated with family and friends and ate way too much!!
My oldest daughter, Tatum, will be 12 this summer and has loved to bake as far back as I can remember. It is her favorite thing to do. As a matter of fact she had her first baking class this weekend!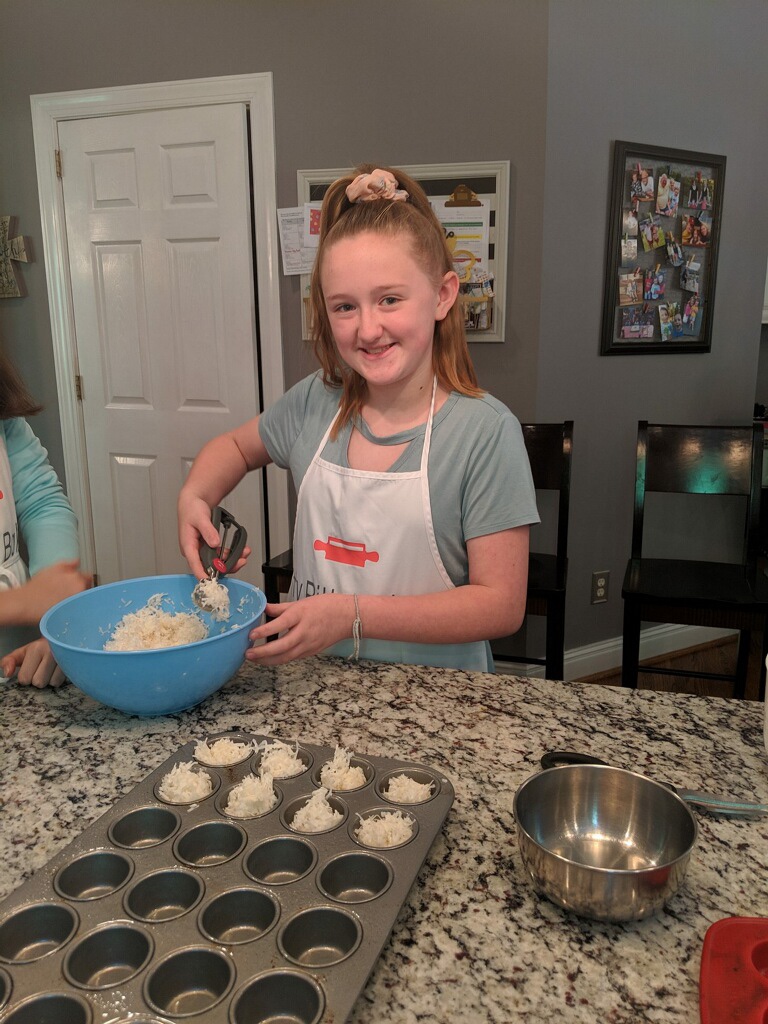 So when I moved my coffee station it opened up a lot of counter space and I just couldn't decide what to do with it. Then it dawned on me! A baking area for my babe!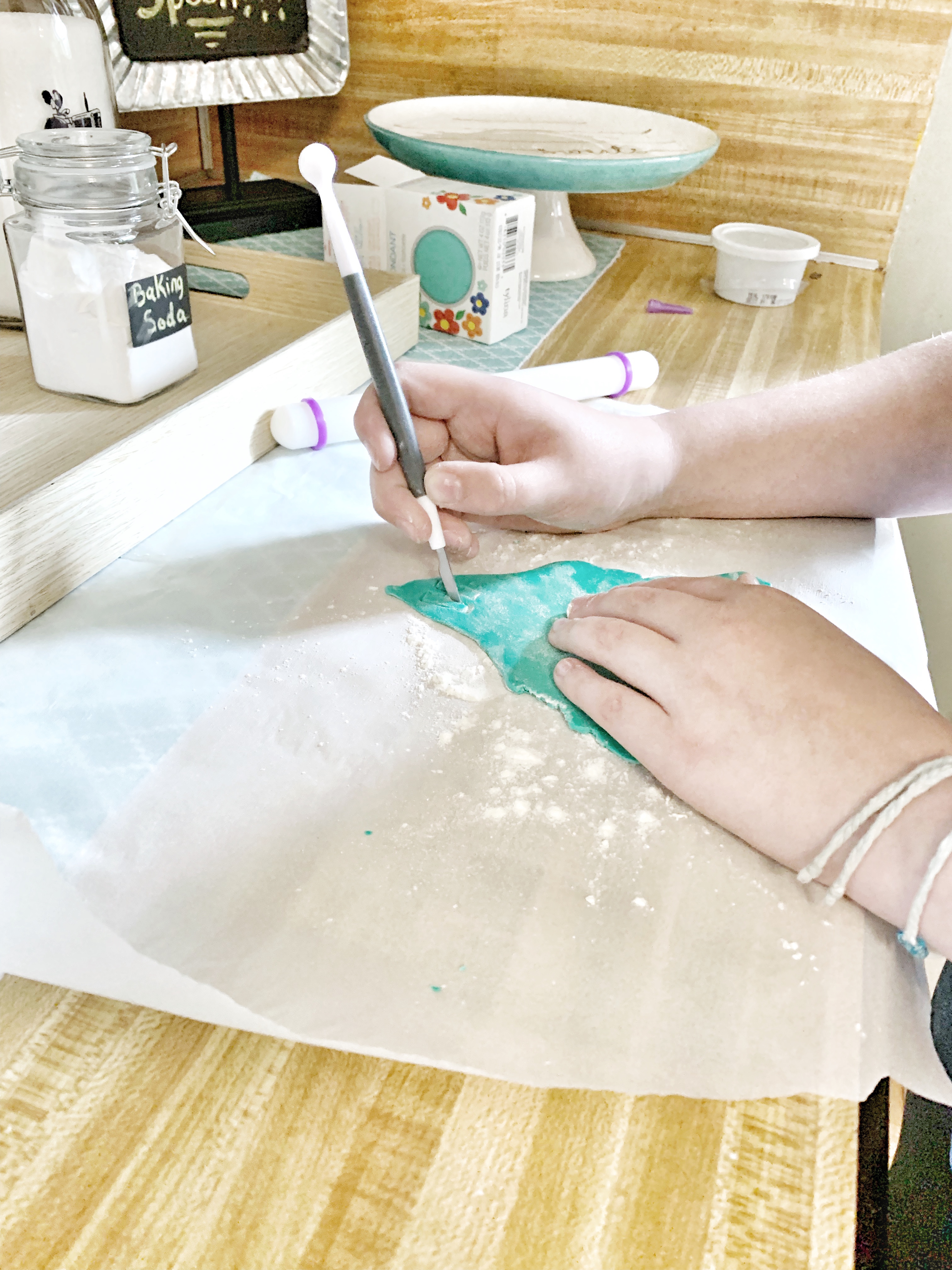 I knew I wanted it to be cute and fun but also functional. I wanted canisters that actually sealed shut to keep our ingredients fresh. I also knew that the likelihood of things getting broken (since kids would be using it a lot) was pretty good so I didn't want to spend a lot of money. Basically I was looking for:
~ Cute
~ Fun
~ Functional
~ Affordable
So we headed to our favorite store, where I knew we could find all of the above! Old Time Pottery!! We stayed there for so long trying to decide on what we wanted. There were so many choices!! Finally, we decided on a farm fresh, handmade theme since we would be using this space to make things from scratch!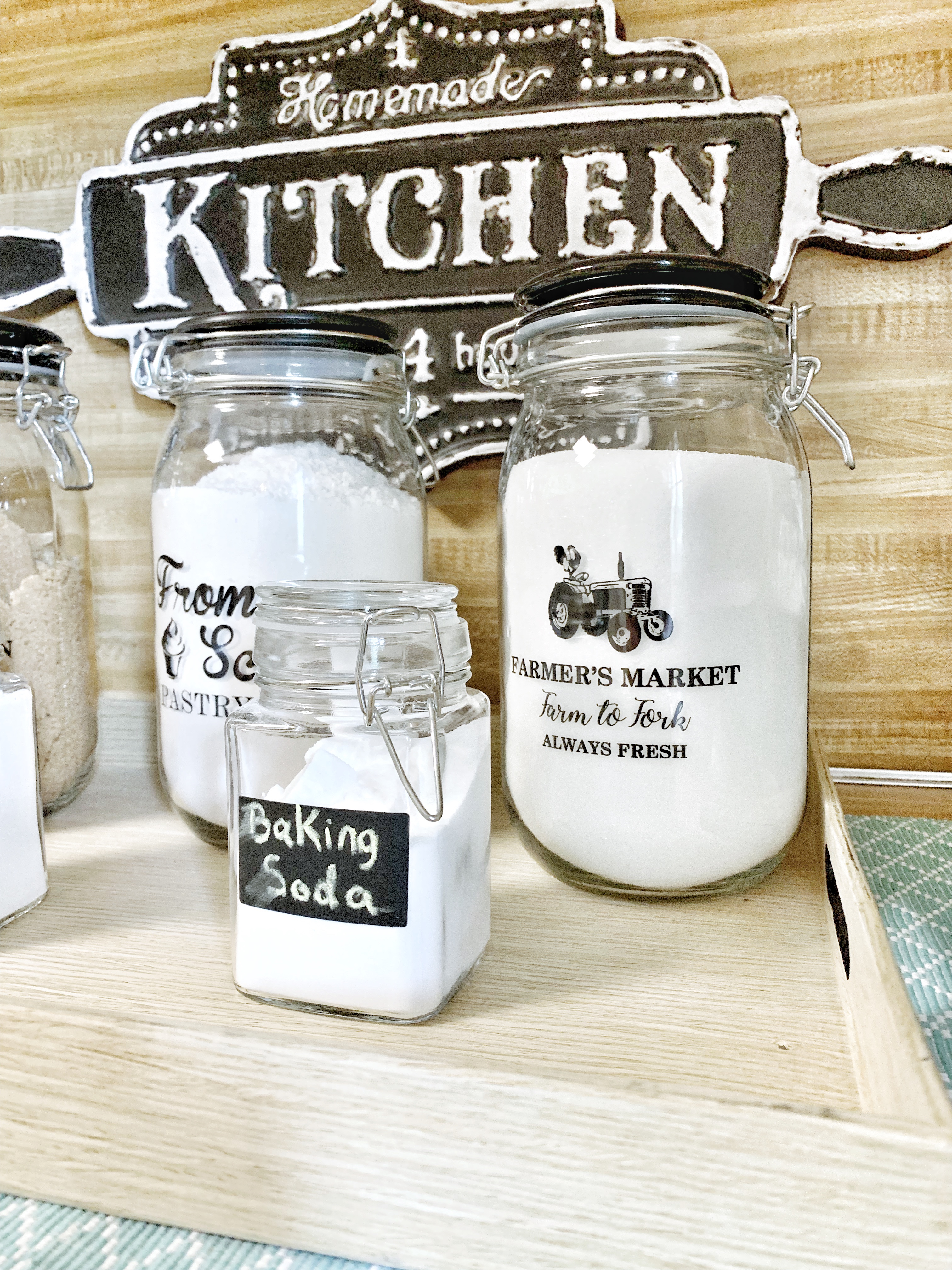 I am in love with how it turned out!!
The canisters are exactly what I was looking for and we added pops of turquoise because that is Tatum's favorite color!!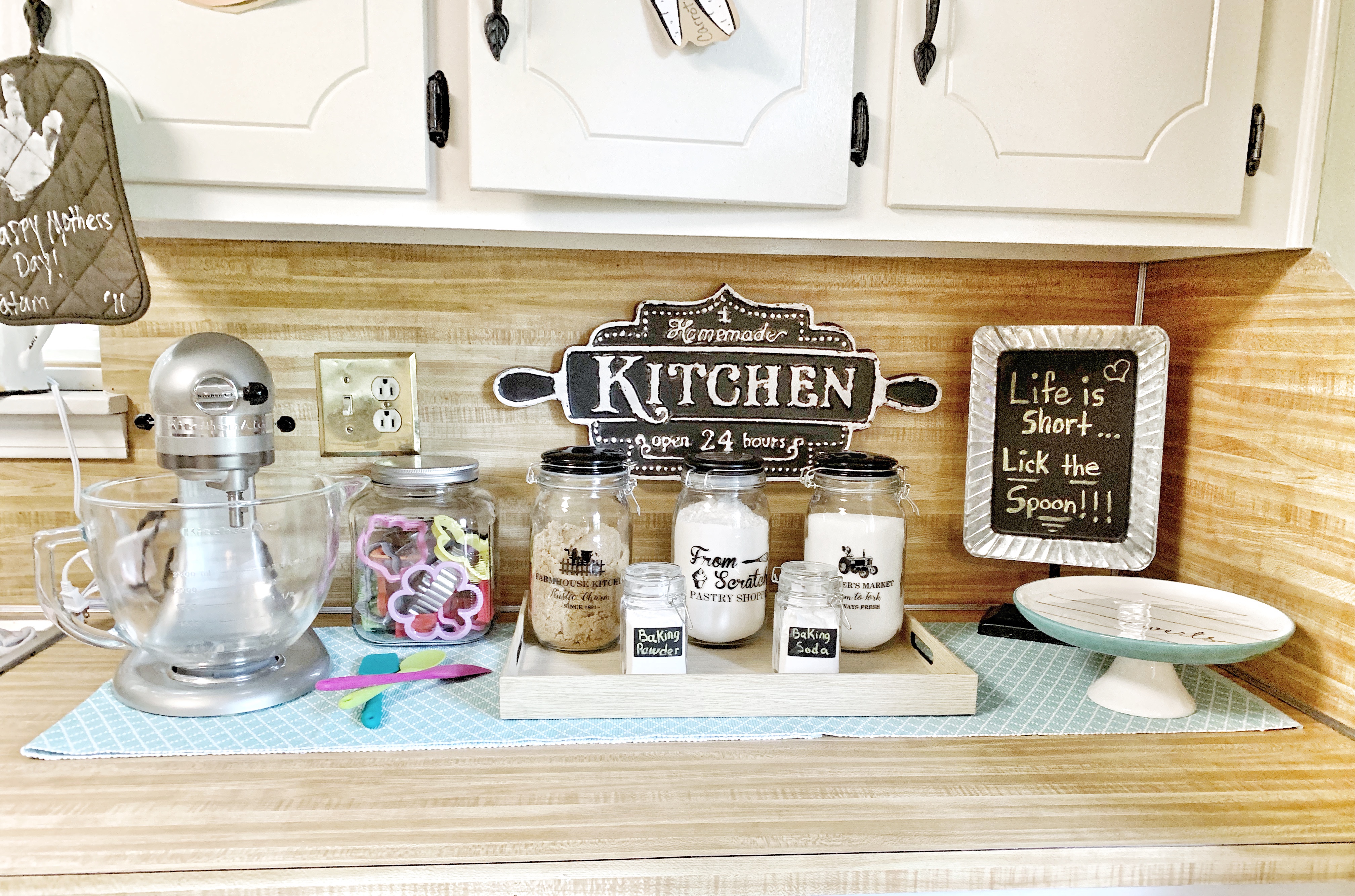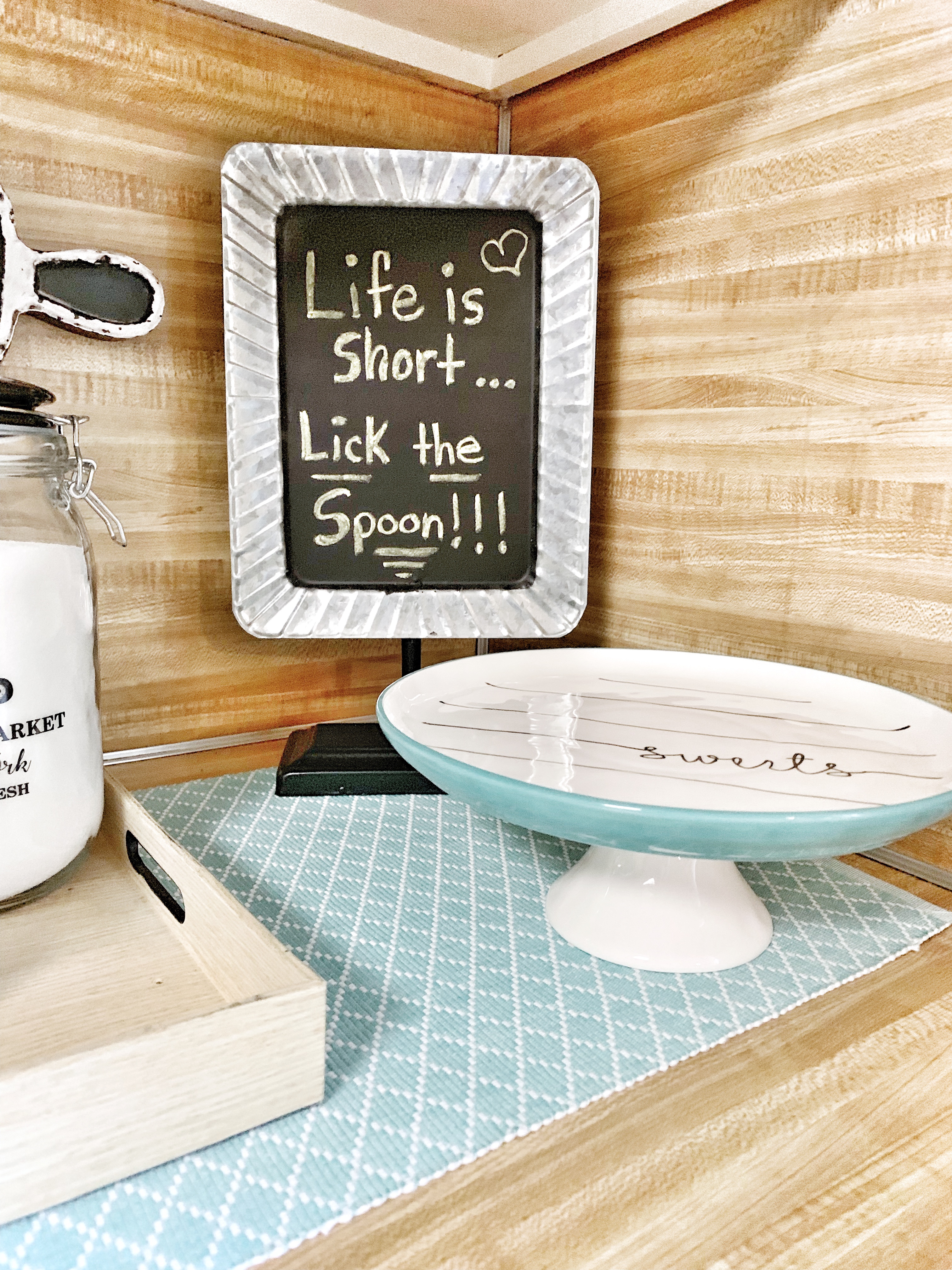 We used our new baking corner this weekend and made all kinds of delicious Easter goodies!!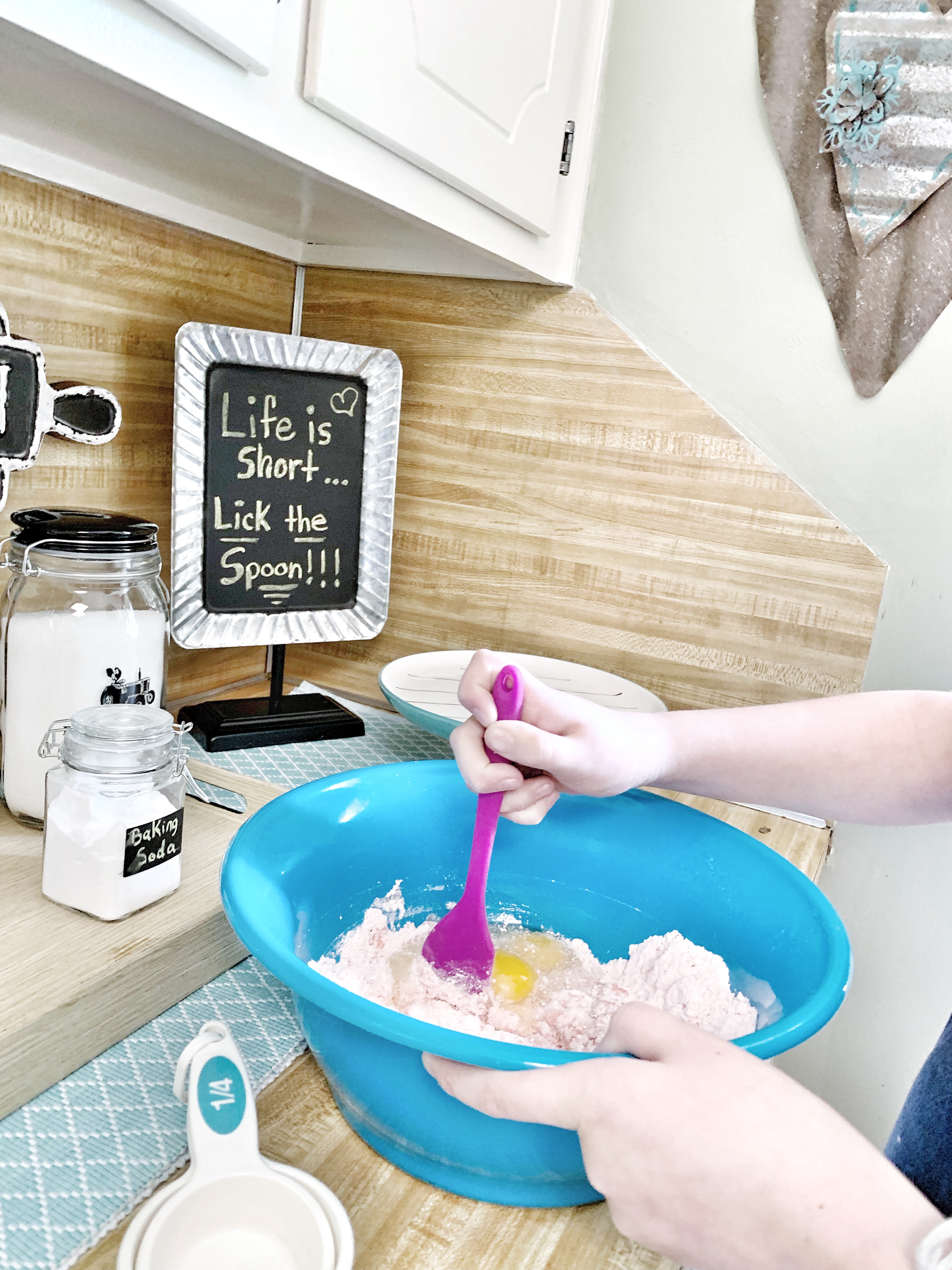 The best part of this baking corner is we got everything you see for $100!! Years of memories will be made with my sweet girls in this corner and I can't wait!!!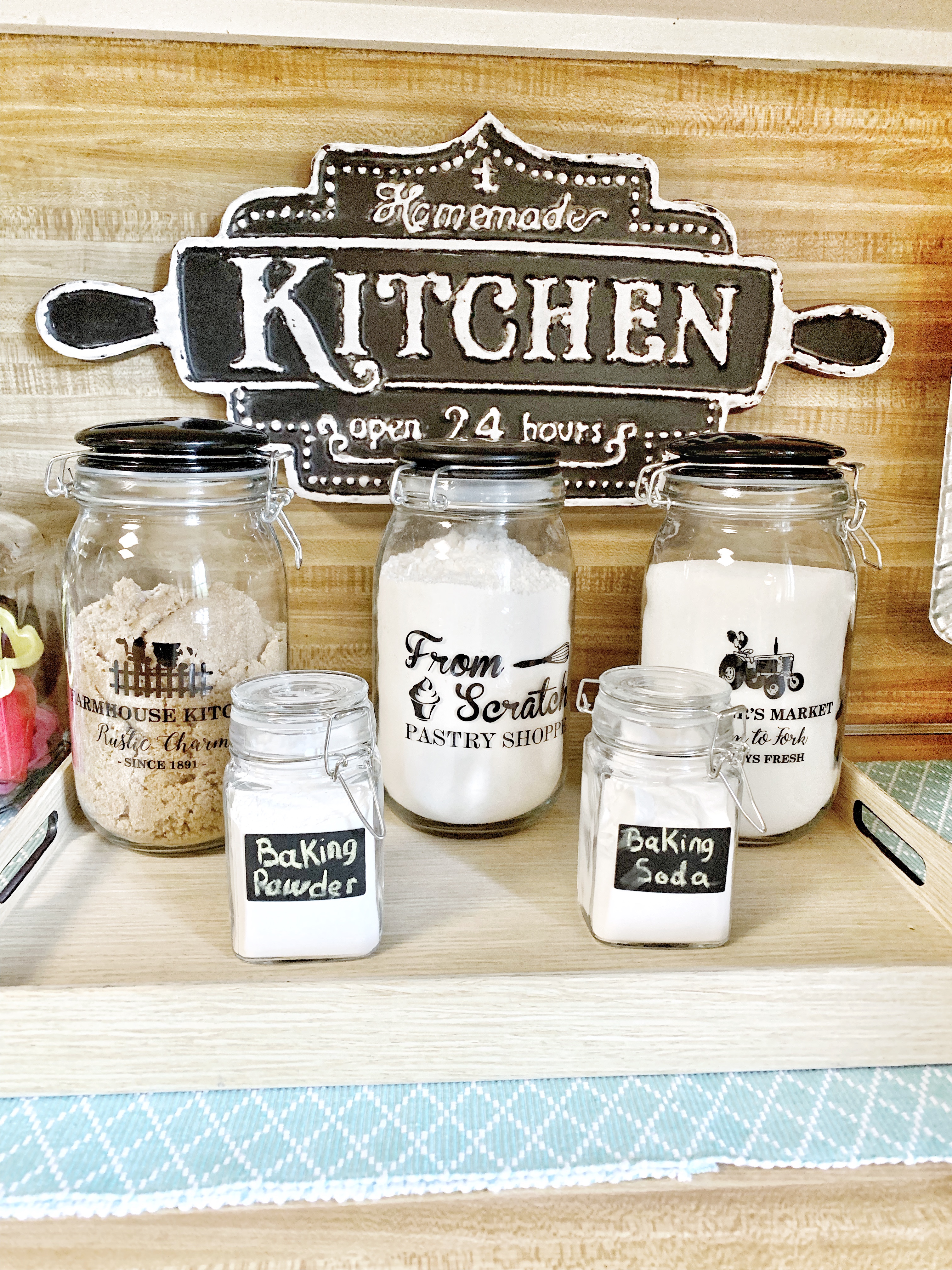 I hope you all had a Happy Easter!!
~ Becca
@rebeccaannehome