I love everything about October. The spooky tv shows and scary movies, costumes and bonfires. October is so much fun!
Old Time Pottery always has the best Halloween decor and I look forward to it every year. Over the years I have accumulated so much fun Halloween pieces from OTP!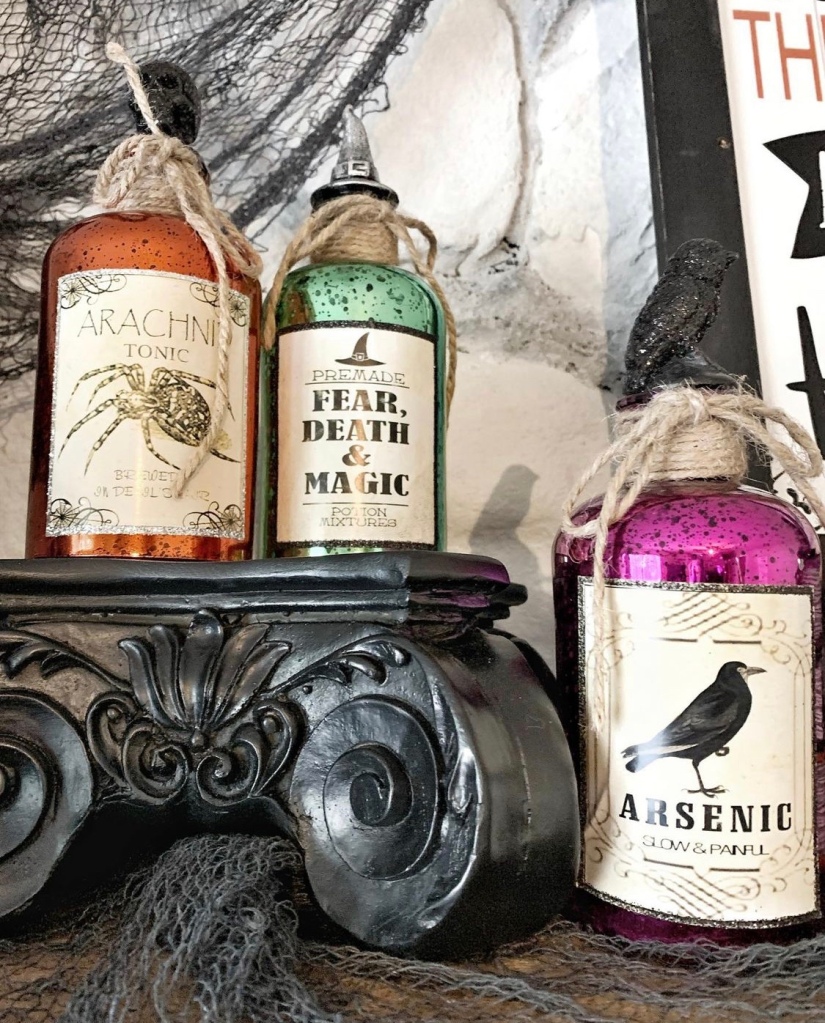 I am obsessed with these black stands and how they make this space look even more gothic and spooky!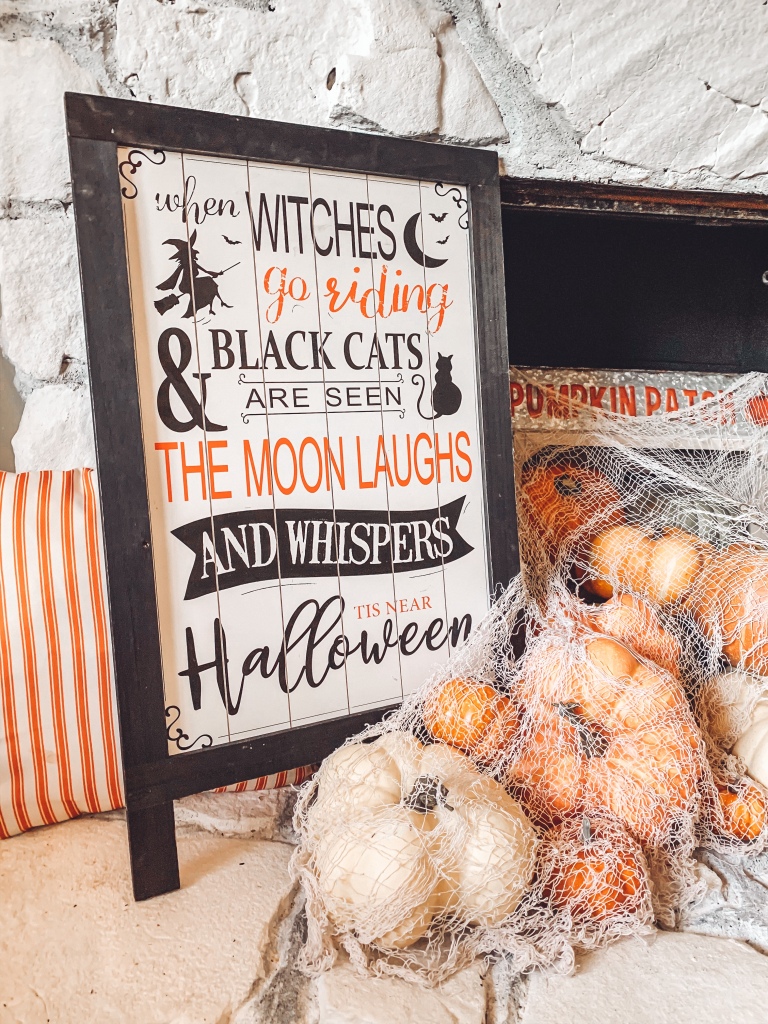 When it comes to scary movies I personally like the old, corny ones like Halloween and Friday the 13th. You know the ones where the killer has been killed 100 times and just keeps coming back. What is your favorite scary movie? I'm a chicken and can't handle the really scary ones.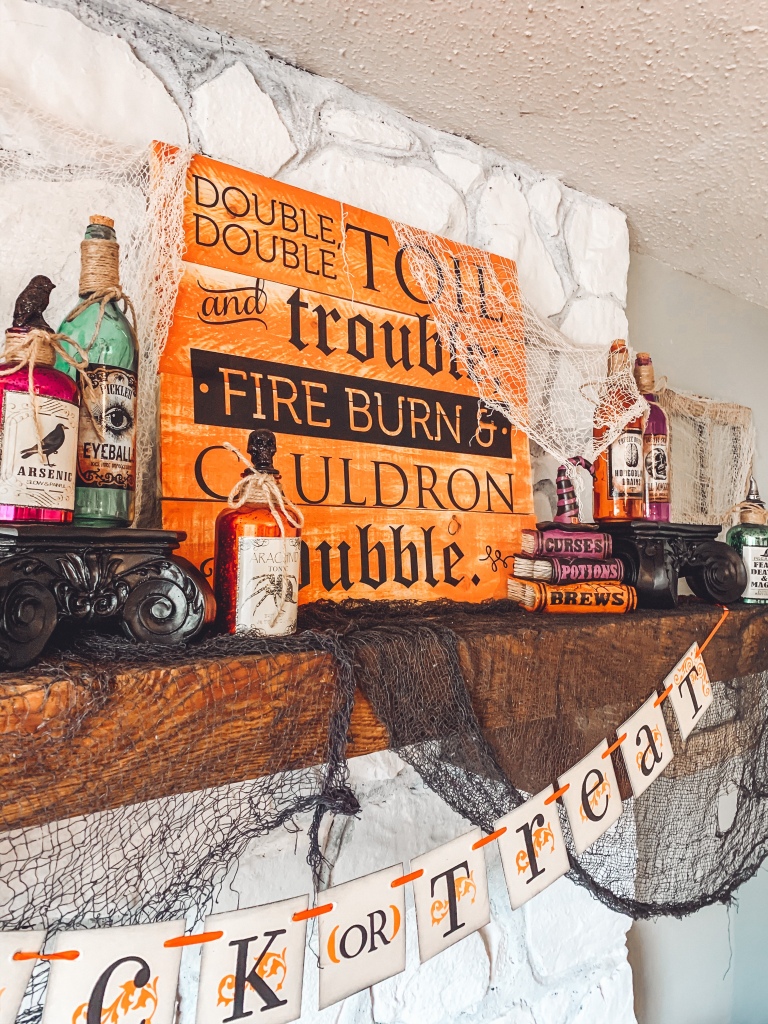 I'm love these potion bottles from Old Time Pottery and add a few more to my collection every year.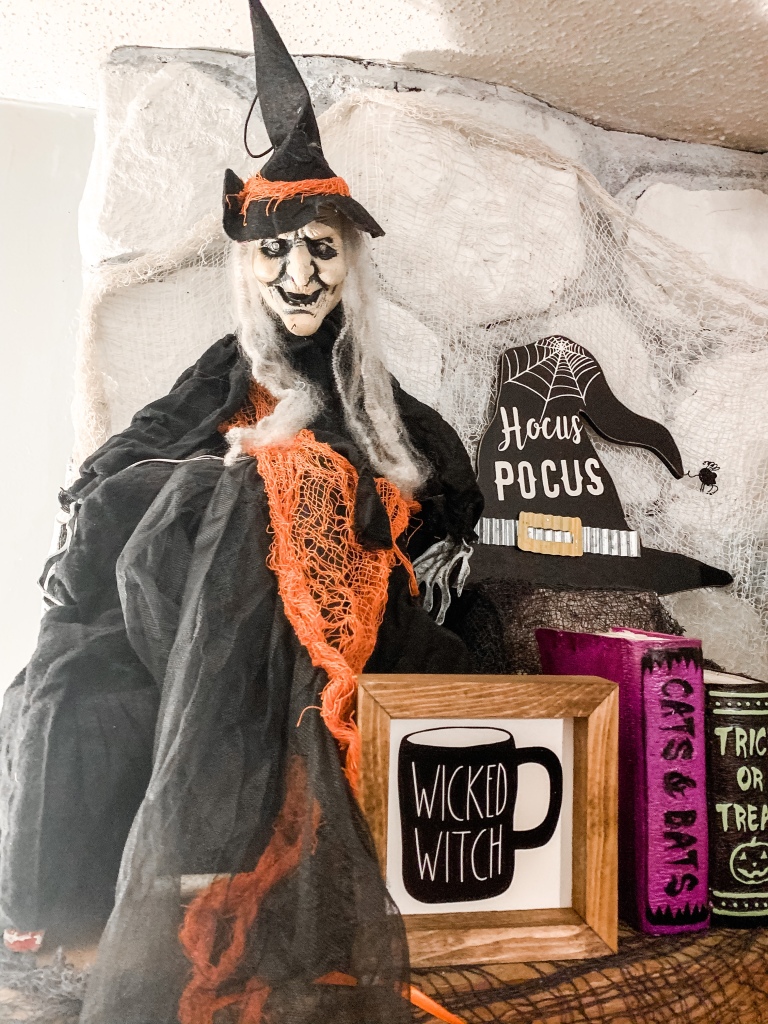 And of course we have to have a witch for Halloween! Hocus Pocus is hands down the best Halloween movie ever! This little witch even cackles and it's awesome!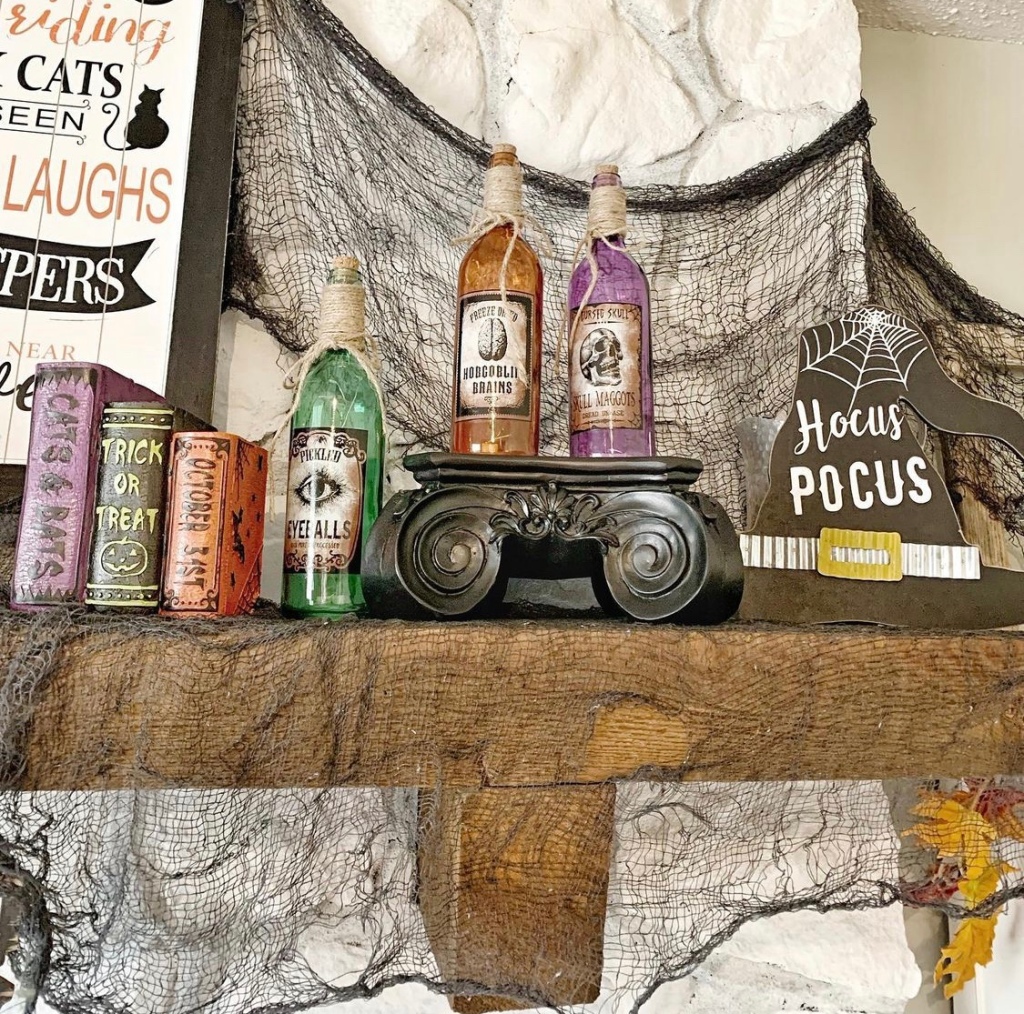 I need spooky season to last a little longer because I'm in love with my fireplace!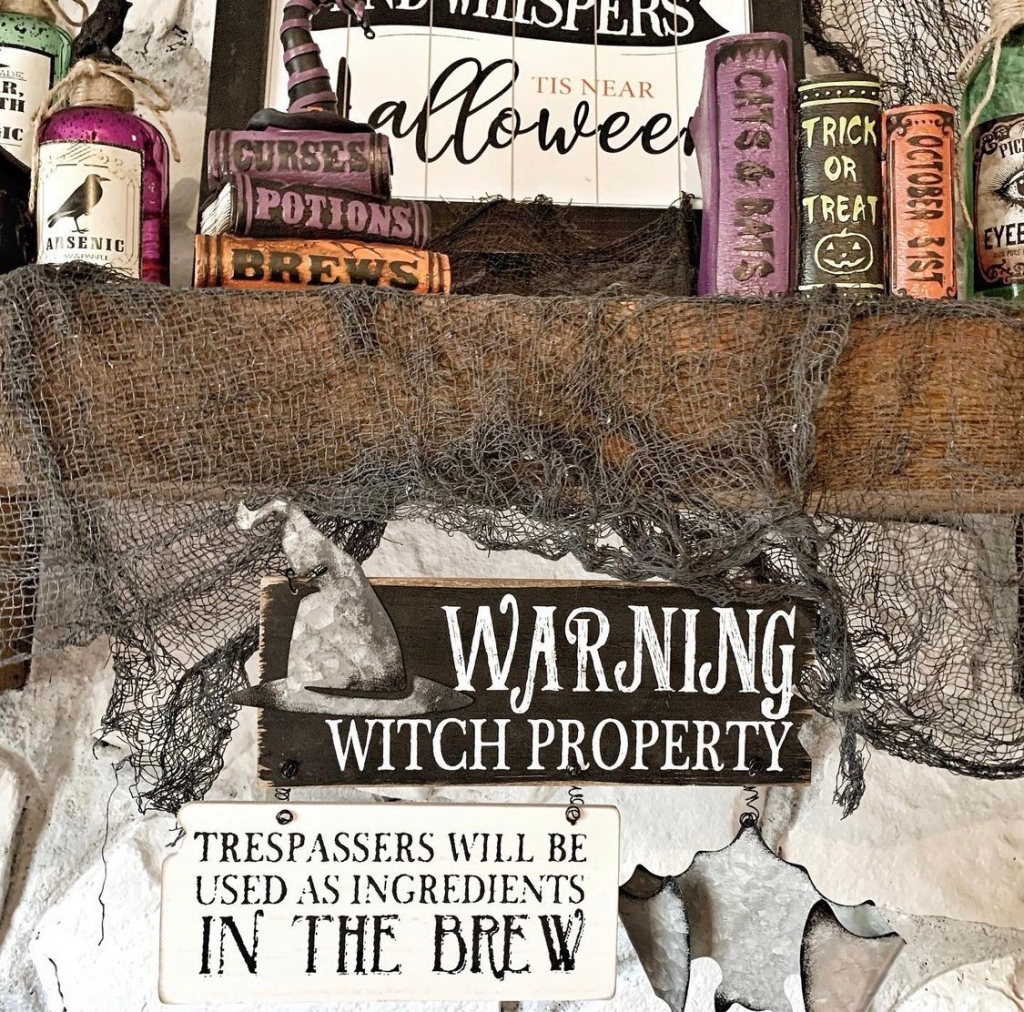 Run, don't walk to Old Time Pottery to stock up your Halloween decor!!
Double double toil and trouble, fire burn and cauldron bubble!
HAPPY HALLOWEEN YALL!!
~Becca